The William Brown Library and Museum (now the World Museum Liverpool), designed by Thomas Allom (1804-1872), modified by the corporation surveyor John Weightman, and opened in 1860; extended by Edward William Mountford (1855-1908, architect of the Old Bailey, London) 1896-1901; interior rebuilt after war damage. William Brown Street, Liverpool. [Detail of wing]
Allom's original Italianate design for the Library was revised and given a more strictly classical treatment by Weightman, the result being a "restrained and well-proportioned classical composition with a deep central portico and prominent end bays" ("William Brown Museum and Library"). A Grade II* listed building, it was the "first of the forum buildings to be laid out on William Brown Street" (Lewis 108), and "initiated a group of magnificent classical buildings that would make William Brown Street — together with Elmes's masterpiece [St George's Hall] — an expression of enlightened civic investment without equal in the provinces" (Pollard and Pevsner 81). The Picton Reading Room, designed by Cornelius Sherlock, extended it to the right in 1879, while the Mountford extension, originally shared with the Liverpool Central Technical School, took it down on the left.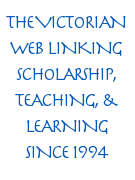 Photograph by Jonathan Oldenbuck, from Wikimedia Commons, cropped and slightly corrected for perspective. Text by Jacqueline Banerjee.
References
Lewis, David. Walks Through History: Liverpool. Derby: Breedon, 2007.
Pollard, Richard, and Nikolaus Pevsner. Buildings of England: Lancashire: Liverpool and the Southwest. New Haven: Yale University Press, 2006.
"William Brown Museum and Library" (a Liverpool World Heritage City site). Viewed 13 June 2009.
---
Last modified 13 June 2009