Biography
Cuthbert Brodrick (1821-1905) was born in Hull, a port city at the junction of the River Hull and the Humber estuary in the East Riding of Yorkshire. Although he came from a maritime background on both sides, he evidently had different interests: after leaving school he was articled to a local architect, Henry Francis Lockwood, quickly demonstrating his flair for draughtsmanship by winning a silver medal in 1839. After qualifying, he set off for an architectural tour of England, France and Italy, then opened his own practice in Hull in 1845. His first major success came when he was appointed architect for the Hull Royal Institution in 1852, an impressive building which has been described as the starting-point of his design for his best-known work, Leeds Town Hall (Linstrum, "Brodrick, Cuthbert (1821-1905"). The town hall itself, which he embarked on soon afterwards, is not to everyone's taste. His monumental buildings were a little too monumental for some — for example, the refreshingly opinionated Reginald Turnor found the dome of the town hall especially "horrid" (41). But on the whole this and Brodrick's other buildings in Leeds have been admired. "Leeds can be proud of its Town Hall, one of the most convincing buildings of its date in the country, and of the classical buildings of its date [1852-58] no doubt the most successful," says Derek Linstrum in his contribution on the building to Pevsner (410). Later in the same volume, Linstrum calls the daringly oval Corn Exchange in Leeds a building of "national, maybe international importance" (425). Brodrick's impressively Second-Empire style Grand Hotel in the Yorkshire resort of Scarborough proved to be another iconic building of its type.
Brodrick, who had long been "markedly French in his leanings" (Hitchcock 226), eventually went to live in France, married late, and ended his days as a widower in Jersey. Little is known in detail about the later period of his life. Unlike Harvey Lonsdale Elmes, who also burst on the architectural scene with a major public commission as a young man (with St George's Hall, Liverpool), Brodrick lived to a ripe old age. However, having lost many architectural competitions, he had failed to win important commissions that would have guaranteed his country-wide recognition. Provincial architects rarely achieve that, yet, as Turnor himself has pointed out, "some have been as imaginative and skilful as any who contributed to our 'Metropolitan Improvements'" (40). Brodrick certainly left an indelible mark on Leeds. — Jacqueline Banerjee
Works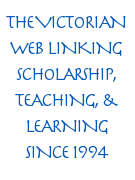 Sources
Linstrum, Derek. "Brodrick, Cuthbert (1821-1905)." Oxford Dictionary of National Biography. Online ed. Web. 27 June 2011.
_____. "Corn Exchange." Yorkshire West Riding: Leeds, Bradford and the North, by Peter Leach, Nikolaus Pevsner and others. The Buildings of England series. New Haven & London: Yale, University Press, 2009. 410-414.
_____. "Town Hall." Yorkshire West Riding: Leeds, Bradford and the North. 425-26.
Hitchcock, Henry-Russell. Architecture: Nineteenth and Twentieth Centuries. 4th ed. Baltimore: Penguin Books, 1971.
Turnor, Reginald. Nineteenth Century Architecture in Britain. London: Batsford, 1950.
---
Last modified 18 January 2013