St Mary Magdalene, Geddington, a Grade I listed church of Anglo-Saxon origin. It is included here because of its Victorian restorations and particularly because it has early work by John Ninian Comper (1864-1960). It stands on the north side of Grafton Road, in Geddington, Kettering, Northamptonshire.
The north chapel was rebuilt in 1855-57 (see "Geddington's Stained Glass"), and, according to the listing text, the north-east vestry, south gabled porch and pointed south doorway, and double doors on the west front, also date from the nineteenth century. Comper was commissioned to work on the fifteenth-century reredos, shown above, and as part of the commission he was given the task of designing and installing a new east window for the chancel. This was his earliest such commission. Much later, in 1933 and 1953, he also provided the stained glass for the Lady Chapel.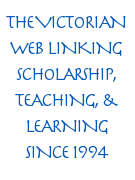 The two Comper windows in the church
Photograph of the church by David Dixon, originally posted oon the geograph website here, and available for reuse on the Attribution-ShareAlike 2.0 Generic (CC BY-SA 2.0) Creative commons licence. Photograph of the reredos kindly supplied by John Bennett, MA (Churchwarden and Member of the Fabric and Finance Committees).
Bibliography
"Church of St Mary Magdalen, Geddington". British Listed Buildings. Web. 15 March 2020.
"Geddington's Stained Glass." St Mary Magdalene, 2019. Leaflet available from the church (kindly provided by John Bennett).
Pevsner, Nikolaus. Northamptonshire (The Buildings of England series). London: Penguin, 1961.
---
Created 15 March 2020