The sitemap (or overview) for George Meredith has moved to
http://www.victorianweb.org/art/architecture/clubs/index.html
You will be redirected there in a few seconds.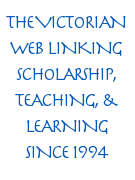 References
Bradley, Simon, and Nikolaus Pevsner. London 6: Westminster. "The Buildings of England." New Haven and London: Yale University Press, 2003.
Sheppard, F. H. W. "St James's Street, West Side, Existing Buildings." Survey of London, Vols. 29 and 30, St James Westminster, Part I (1960). Viewed 9 October 2008.
Tait, Hugh, and Richard Walker with contributions by Sarah Dodgson, Ian Jenkins, and Ralph Pinder-Wilson. The Athenaeum Collection. London: The Athenaeum, 2000. [This volume may be ordered from the Librarian, The Athenaeum, Pall Mall, London SW1Y 5 ER.]
Watkin, David. "Cultured Club." bd: The Architects' Website. Viewed 9 October 2008.
Weinreb, Ben and Christopher Hibbert, eds. The London Encyclopaedia. London: Macmillan, rev. ed. 1992.
Wurman, Richard Saul. London Access. 3rd edition. New York: Harper Collins, 1993.
---
Last modified 3 December 2011