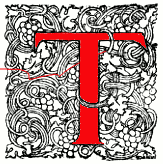 homas Edward Collcutt (1840-1924) was one of the most important late-Victorian and Edwardian architects. Since his father was a servant at St John's College, Oxford, he grew up amid wonderful Gothic architecture, receiving his education at the Oxford diocesan school in Cowley, before coming to London in 1856. Here he was articled to the Irish-born R. W. Armstrong (c.1825-1884; see Russell). He went on to become an assistant in the partnership of Alexander William Mills (1814-1905) and James Murgatroyd (1830-1894), a notable firm which was responsible, for instance, for the Royal Exchange in Manchester. He then entered the office of G. E. Street, and then that of Philip Causton Lockwood, Borough Sureyor of Brighton (see Brodie 412; Felstead 64). He started out in independent practice in 1869, and early in 1879 was successfully proposed for FRIBA by a fine array of talents: Street himself, James Brooks (1825-1901, the architect of St Andrew's, Plaistow), and E. R. Robson. Collcutt entered partnerships first with H. Woodzell, then later (from 1906) with Stanley Hinge Hamp (1867-1968; see Brodie 412).
Collcutt was first known for his domestic architecture, of which a later example is the Croft in Totteridge, Hertfordshire, where he built several houses and eventually lived himself. But he gained wider recognition with his "excellently done" Queen Anne-style Wakefield Town Hall (Cunningham 142), praised as "a powerfully original design in local stone" (Port). Major works included the Palace Theatre in London, where he used terracotta in "a baroque version of arts and crafts" (Port), and the Imperial Institute in South Kensington, extolled at some length by James Stevens Curl as probably "the latest and greatest of late-Victorian eclectic buildings," for the way it seemed to "embrace the best of the free Renaissance styles, pulled together and given a new, assured coherence" (137). The Lloyd's Shipping Registry (or Register, as it is more commonly called) was probably his masterpiece, as much for its interiors as its exterior. Philip Davies calls it simply "magnificent" (254). — Jacqueline Banerjee
Works
Works in other media
Sources
Brodie, Antonia. Dictionary of British Architects 1834-1914. Vol. I (A-K). London: Continuum / RIBA, 2001. Print.
Cunningham, Colin. Victorian and Edwardian Town Halls. London: Routledge, 1981. Print.
Curl, James Stevens. Victorian Architecture. Newton Abbot: David & Charles, 1990. Print.
Davies, Philip. London: Hidden Interiors. Photography by Derek Kendall. London: Atlantic Publishing, 2012. Print.
"The Decoration of the Peninsular and Oriental Pavilion at the Paris Exhibition." The Studio. (1900): 149-56. Internet Archive version of a copy in the University of Toronto Library. Web. 25 July 2013.
Felstead, Alison. Directory of British Architects: 1834-1914, Vol. II: L-Z. London: Continuum / RIBA, 2001. Print.
Port, M. H. "Collcutt, Thomas Edward (1840-1924)." Oxford Dictionary of National Biography. Online ed. Web. 7 December 2012.
Russell, Brian. "The Armstrong Family Tree." Belleek International Collectors'Society, United Kingdom Group." Web. 7 December 2012.
---
Last modified 25 July 2013