St. James's Palace
London
Image and text scanned by Nathalie Chevalier.
This image may be used without prior permission for any scholarly or educational purpose.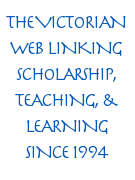 Was originally an Hospital for Lepers, founded before 1190 and dedicated to St James' the less. In 1532, the building came into the possession of Henry VIII, who erected in its place, a Royal Palace, said to have been designed by Holbein. Here Queen Mary died in 1558. Charles I slept here the night before his execution.
The Palace was considerably enlarged by Charles I, and after Whitehall was burned down in 1691, it became the chief residence of the English Kings from William III to George IV. [text from original volume]
Related Material
Bibliography
The volume containing these images by an unidentified photographer bears the imprint "With H. and C. F. Feist's compliments" but no name, date, or place of publication, though the Feists were dealers in port wine, and Plate 30 demonstrates that the photograph must have been taken after 1902, and John R. Mendel offers evidence that it dates before mid-1906 [GPL].
---

Victorian
Web

Archi-
tecture

London

Contents

Next
Last modified 20 September 2013