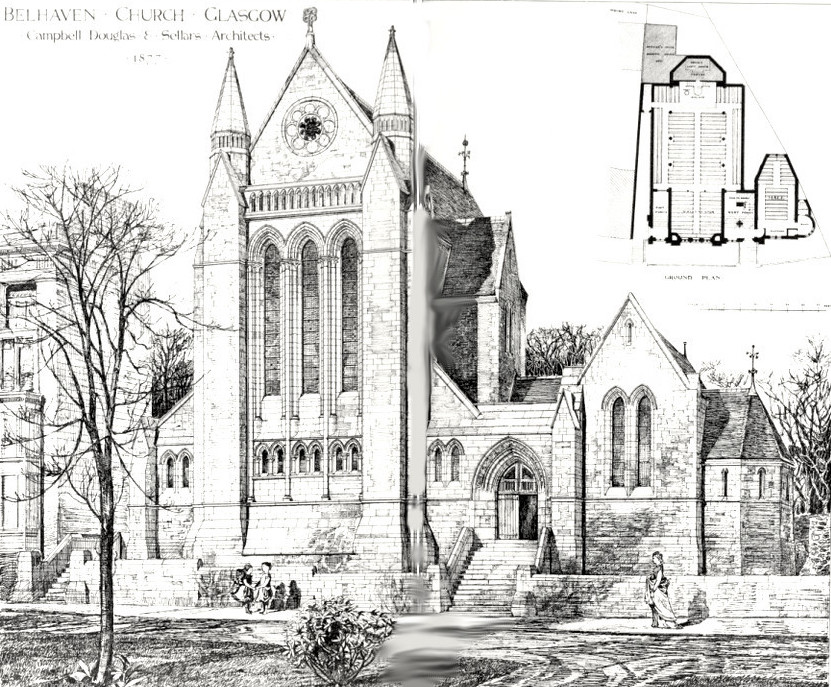 C(harles) J(ohn) Ferguson (1840-1904) was the younger son of Joseph Ferguson (1794–1880), cotton merchant and manufacturer of Carlisle, and his wife, Margaret. The family was a prominent one: it had founded the cotton industry in the city. Ferguson's elder brother was the well-known antiquary Richard Saul Ferguson (1837-1900), with whom he wrote an account of Lanercost Priory.
C. J. Ferguson, as he is usually known, was articled to Giles Gilbert Scott, and then set up on his own account. In about 1868, another well-respected local architect, John A. Cory (1819-1887), left his previous post as County Surveyor of Cumberland and "began to work as a private architect" with Ferguson in Carlisle (Pevsner 40). The newer edition of the Buildings of England book records the partnership but not the year (Hyde and Pevsner 62).
We do know that in 1887, the very year that Cory died, Ferguson's brother was (unusually for a layman) appointed chancellor of the diocese. Ferguson himself is sometimes said to have been the diocesan architect. Again, it is hard to be definite about this. Perhaps the correct description is that given, in passing, in the journal of the Royal Institute of British Architects: here he is named in a memoir of another architect with whom he was associated as: "Honorary Consulting Architect to the Carlisle Diocesan Church Extension Society" (Fyfe 40).
Works
Sources
Carlyle, E., & Winchester, A. "Ferguson, Richard Saul (1837–1900), antiquary." Oxford Dictionary of National Biography. Online ed. Web. 4 September 2019.
Fyfe, Theodore. Memoir of Frank Lishman. Journal of the Royal Institute of British ArchitectsVol. 44 (1938): 44.
Hyde, Matthew, and Nikolaus Pevsner. Cumbria: Cumberland, Westmorland and Furness. Buildings of England. New Haven and London: Yale University Press, 2010.
Pevsner, Nikolaus. Cumberland and Westmorland. Buildings of England. London: Penguin, 1967.
---
Created 4 September 2019