Emanuele Luigi Galizia was the Maltese Gothic Revivalist of the 1860s onwards. According to one source, his government service began when he was apprenticed at 15 to the Superintendent of Public Works, William Lamb Arrowsmith ("Malta Family History"); according to another, he was "educated at the Malta University" (Obituary 385). Perhaps he managed both. At any rate, he rose to become the Chief Government architect in 1860, and the Superintendent of Public Works in 1880. In the latter position, he was aided by his Clerk of Works, Lincolnshire-born Webster Paulson, who had previously been E. M. Barry's Clerk of Works for the Royal Opera House, Valletta. He was not just a Gothic Revivalist: his oeuvre is remarkable divers. According to Galizia's obituary, "Many public buildings scattered throughout Malta and Gozo testify to his architectural ability, which was recognised by his election as a Fellow of the Royal Institute of British Architects" (386). — Jacqueline Banerjee.
Biographical Material
Churches, Chapels and Cemeteries
Residential
Public and Philanthropic Works
Examples of Civil Engineering Works
Interior of the covered market (photo by JB)
Some of the works not discussed on this site
The Valletta Market (1859; direction only)
Prince of Wales Road, Sliema (1862);
Canal system and harbour molls between Qormi and the Grand Harbour (1867)
A number of reservoirs (e.g. Ta' Qali, 1867)
Some granaries, Floriana (1869)
A house in Merchants Street, Sliema
A number of warehouses, Ta' Xbiex (demolished);
Water provision (aqueduct) to Sliema and Birkirkara (1882)
Conservatorio Vincenzo Bugeja, Fleur-De-Lys
St. Alphonse Church, Birkirkara (1893)
St. Vincent De Paule Hospital, Marsa (1886; direction only)

Proposal for St Vincent de Paule Hospital and Poorhouse (photograph from the Galizia family records, sent in by great-great-grandson Robert Galea-Naudi).
Miscellaneous
Responsible for the Malta display at the Indian and Colonial Exhibition (1886)
Bibliography
Grech, Jesmond. British Heritage in Malta. Sesto Florentino (Fi): Centro Stampa Editoriale (Plurigraf), 2003.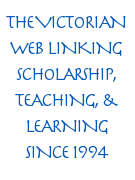 "Malta Family History." Viewed 15 March 2010.
Obituary. Proceedings of ICE (Institution of Civil Engineers). Vol. 169: 385-6.
Said-Zammit, George A. The Architectural Heritage of the Maltese Islands. 2nd ed. Rabat, Malta: Minor Seminary Publication, 2008.
---
Last modified 10 May 2017