John Harper was born in Lancashire, at Dunkenhalgh Hall near Blackburn, but, like so many other promising young provincial architects, trained in London. Here he was a pupil of Benjamin and Philip Wyatt, members of the Wyatt architectural dynasty. He is known to have helped them prepare designs for additions to Apsley House at Hyde Park Corner; the neo-classical York House (now Lancaster House) in St James's; and the Duke of York's Column in Carlton Gardens. When he returned to the north, he opened his own practice in York, and soon established a reputation there. For example, he was retained by the Duke of Devonshire for works at Bolton Abbey. Clearly ambitious, he submitted a design for the competition for the new Palace of Westminster.
Despite his training under the Wyatts, most of Harper's work was in the Gothic style (see Nicholson). A good example of that is St Peter's School, Clifton, York (1838), described by Patrick Nuttgens as "cardboard gothic in style ... giving a suitable impression of austere antiquity" (61). Other examples of his work, such as St Marie's Roman Catholic Church, Bury (1841), and All Saints, Elton (1841-43), demonstrate "an ability to get away from the standard formulae of early nineteenth-century church design" ("John Harper, Architect"). A few of his church plans can be seen offsite at Church Plans On Line" and give some idea of why he was recognised at the time as "an accomplished draftsman" ("John Harper"). He was also involved with country house improvements, and was a great friend of the Yorkshire artist William Etty, who admired his architectural and other drawings. Sadly, Harper died of malaria in Naples in 1842, still in his early 30s, whilst on a trip to Italy. — Jacqueline Banerjee.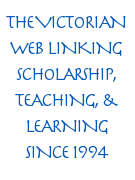 Works
Sources
"Hall Range and Chapel at St Peter's School, York" British Listed Buildings. Web. 31 October 2011.
"John Harper." The DiCamillo Companion to British and Irish Country Houses. Web. 31 October 2011.
"John Harper, Architect." Richton Web. Web. 31 October 2011.
Nicholson, Albert. "John Harper (1809-1842)." Rev. Anne Pimlott Baker. Oxford Dictionary of National Biography. Online ed. Web. 31 October 2011.
Nuttgens, Patrick. York. London: November Books, 1970.
Pevsner, N. Yorkshire, York and the East Riding. 2nd new ed. New Haven: Yale University Press, 1995.
---
Last modified 31 October 2011