dmund Kirby (1838–1920) was born into a Roman Catholic family in Liverpool. His parents, Edmund and Catherine Kirby, sent him to Oscott College in Birmingham, after which he was articled to Edward Welby Pugin in London. A news item in the Liverpool Mercury, much later, would describe him as having been "a pupil of the famous Pugin, whose efforts led the way to a revival of Gothic architecture in this country" (7). The connection was probably one of which he was particularly proud. He also attended the R A Schools at this time, before starting his architectural career as an assistant to John Douglas — "the best Chester architect" and recognised as such (Pevsner and Hubbard 35).
Kirby travelled in France and Belgium before setting up his own practice in Liverpool, which was in operation by 1867, the year he was elected an Associate of the RIBA. He became a Fellow in 1888, and a Retired Fellow in 1917, having also served as President of the Liverpool Architectural Association. Among those who started their careers in his office was W. D. Caroë, in late 1879. Genealogical records show that by then, Kirby was a family man: he had married Rose Anne Dodsworth in 1873, and their first son, Edmund Francis Joseph, was born in Birkenhead in the following year. Mentions of him in the local newspapers suggest that he was philanthropic, and active in public life: for example, he is listed among the invited guests at the Lord Mayor's Christmas Banquet in 1894. He was a devout Catholic, who later built a small church in the grounds of his house, Overdale, in Birkenhead: The Holy Name Catholic Church was not just for private worship, but for the local Catholic community.
Kirby's work was not entirely confined to the Liverpool area: "Much of Kirby's work was for the Roman Catholic Church in Northwest England, with occasional examples in North Wales, Staffordshire, Shropshire, and elsewhere. Among his secular works, he was also architect to the North and South Wales Bank" ("Edmund Kirby"). Although Kirby retired in 1917, his sons, Edmund Francis Joseph (who became a surveyor) and Edmund Bertram Kirby (1881-1953, architect), had become partners in 1905, and the practice continued long after his death in 1920. When Edmund Bertram died in 1953, his Times obituary noted that his father too was a "distinguished architect" (8). The firm only lost its name when incorporated into that of Matthews and Goodman in 2011. — Jacqueline Banerjee
Buildings
Other Works
Bibliography
"Banquet at the Town Hall." Liverpool Mercury. 29 December 1894: 6. British Library Newspapers. Web. 6 March 2020.
Church of St Michael and All Angels." Historic England. Web. 6 March 2020.
"Day to Day in Liverpool." Liverpool Mercury. 13 July 1897: 7. British Library Newspapers. Web. 6 March 2020.
"Edmund Kirby." A Biographical Dictionary of the Architects of Greater Manchester. Web. 6 March 2020. (This formed the basis of the introduction above.)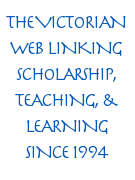 Free BMD. Web. 6 March 2020.
"Mr. E. B. Kirby." The Times. 28 March 1953: 8. Times Digital Archive. Web. 6 March 2020.
"Our History." Matthews & Goodman. Web. 6 March 2020.
Pevsner, Nikolaus, and Edward Hubbard. Cheshire. Buildings of England series. London: Penguin, 1971.
"Red Terra-Cotta Reredos." The British Architect Vol. 11. 11 April 1879: 154. Google Books. Free eBook. Web. 6 March 2020.
---
Created 6 March 2020