Introduction
British Listed Buildings explains that from 1880 to the beginnings of the first World War England experienced
a massive boom in theatre construction, and in particular new 'variety theatres' for popular entertainment. These continued the music hall repertoire but were funded by entrepreneurs rather than licensed victuallers. The impetus for this new generation of theatres came from tighter safety regulations, coupled with a moral drive to separate popular entertainment from the consumption of alcohol, and led to the demolition of many older music halls built from the 1840s onwards, which were essentially drinking halls. The new music halls (the term endured well into the C20) were indistinguishable from drama theatres in their design, providing family entertainment in comfortable, fully-seated accommodation, opulently decorated, with no drinking in the auditorium. Construction declined in the 1920s however in the face of competition from the talking movies…. The boom produced a number of specialist theatre architects, of whom Frank Matcham (1854-1920) was the outstanding figure, and the most prolific. He designed or remodelled at least 120 theatres in Britain, and undertook alterations and improvements to many others. The Victoria Palace was his last major commission before retirement, and one of his finest later works.
Matcham introduced the practice of stepping lower boxes "down towards proscenium … to improve sightlines)."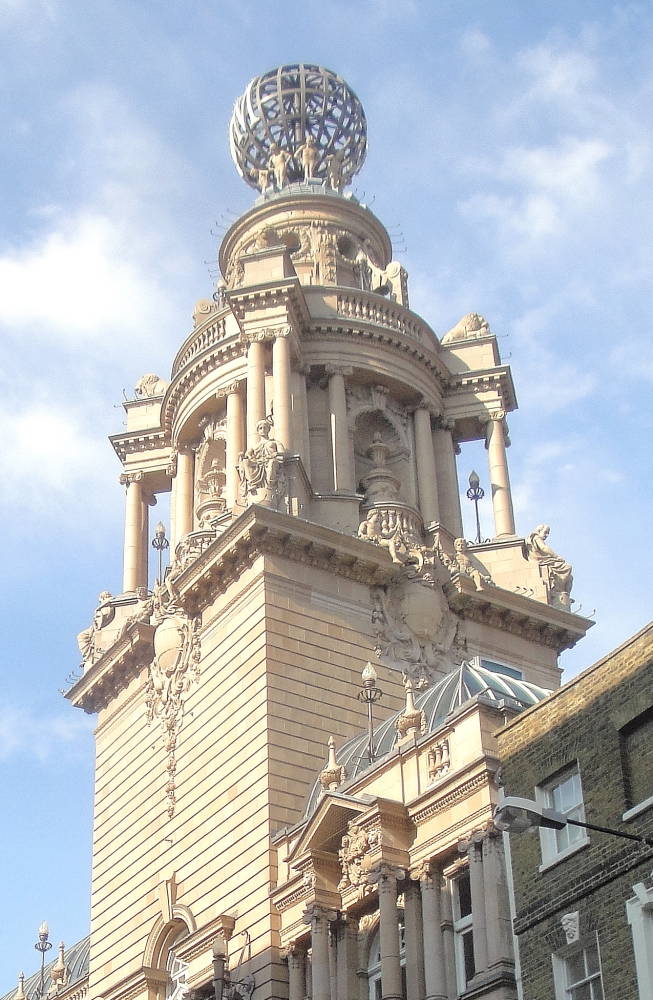 Works
Related Material
Bibliography
Bradley, Simon, and Nikolaus Pevsner. London 6: Westminster. London: Penguin Books, 2003.
Earl, John. "The London Theatre." Frank Matcham: Theatre Architect. Ed. Brian Mercer Walker. Belfast: Blackstaff Press, 1980. 36-61.
"Frank Matcham (1854-1920)." The Frank Matcham Society. Web. 26 October 2011.
Mackintosh, Iain, rev. ""Frank Matcham (1854-1920)." Oxford Dictionary of National Biography. Online ed. Web. 26 October 2011.
"Victoria Palace Theatre, Westminster," British Listed Buildings. Web. 20 September 2011. [English Heritage Building ID: 207421]
Walker, Brian Mercer. Frank Matcham: Theatre Architect. Belfast: Blackstaff Press, 1980.
Weinreb, Ben, et al. The London Encyclopaedia. 3rd ed. London: Macmillan, 2008.
Wilmore, David. Frank Matcham and Co. Dacre, N. Yorks: Theatresearch, 2008.
---
Last modified 4 August 2013