Left: 2, Park Village East. Right: 10 and 12, Park Village East.
Part of the whole Park Village development, one of John Nash's last projects, these houses near Regent's Park are in Park Village East, Camden. They lie along the surviving side of a street which was cut in half when a railway-cutting on the other side was widened in the early twentieth century. The remaining part only has even numbers. The houses were planned in 1823, and work started in 1824 (see Southworth and Ben-Joseph 32), continuing till 1836. Nos. 2-16, 22-34, 36A & B are all Grade II* listed buildings (see "Nos. 2-16..."). As the Conservation Area Appraisal says, the houses in Park Village East are "similarly as inventive and pretty" as those in Park Village West (21). Numbering starts on the corner with numbers 2 and 4, which have tall feature chimneystacks, towers of different styles, dormers with finials, and generally picturesque rooflines. The pair make a stylish introduction to the street. In contrast, numbers 10 and 12 further down are "simple Regency-type villas" (Roberts and Godfrey), but the two trellised porches, picked out in white, make very attractive features.
Left: 22, Park Village East. Right: 26 and 28, Park Village East.
There is more stylistic variety here, with 22 (one of a pair with 24) in an "elaborate classical design, the stucco being deeply channelled with horizontal joints to imitate masonry" (Roberts and Godfrey). Again, there is a picturesque element because only 22 has a pediment effect, and is entered from the side instead of the front, through a porch with low terraces. All the houses have similarly varied treatment at some point, if not in the front, and in their entrances, then in the rear — or interior.
For example, 26 and 28 look exactly the same in front, with a shared classical façade and side porches, but internally the arrangement of rooms and bays is different, and 22 has a balcony. As in Park Village West, there is a real vision here of dwelling places interestingly differentiated within a harmonious overall scheme — a taste of things to come. As Regent's Park Conservation Area Appraisal says, "The Park Villages West and East provide individualistic variations on the theme of a villa that was to become an inspiration for suburban development, and of houses in a picturesque setting" (29).
This was an enclave for the discriminating and well-to-do (not necessarily wealthy). Here lived, at various times and for various periods, James Henry Mapleson (1830-1901), operatic manager; Alfred William Bennett (1833-1902), botanist; Francis William Newman (1805-1897), brother of Cardinal Newman and from 1846 Professor of Latin at University College; and William Haywood, probably the engineer of that name (1821-1894) responsible for the Holborn Viaduct (see Roberts and Godfrey).
Photographs and text by Jacqueline Banerjee. [You may use these images without prior permission for any scholarly or educational purpose as long as you (1) credit the photographer and (2) link your document to this URL in a web document or cite the Victorian Web in a print one.]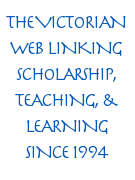 Related Material
Bibliography
"Nos. 2-16...". British Listed Buildings." Web. 22 October 2015.
Regent's Park Conservation Area Appraisal and Management Strategy. Downloaded from Camden Council's website. Web. 22 October 2015.
Roberts, J. R. Howard, and Walter H. Godfrey, eds. "Park Village East." Survey of London, Vol. 21, The Parish of St. Pancras, Part 3 (1949). British History Online. Web. 22 October 2015.
Southworth, Michael, and Eram Ben-Josef. Streets and the Shaping of Towns and Cities. Washington: Island Press, 2003.
---
Created 22 October 2015