Probably the most famous Scottish architect in the classical tradition, Playfair was born in London as the younger son of a Scottish architect, James Playfair (1755-1794), who was a good friend of Sir John Soane's. At the age of 15, James was sent to his uncle's home in Edinburgh to finish his education, and attended lectures at the university before returning to London, where he studied architecture under James Wyatt and Robert Smirke. He returned to Edinburgh and started practising there in 1815, in the following year winning the competition to complete "Old College," the town's university buildings. Described as "most thorough and fastidious in his taste" Richardson 72), he is said to have "produced an extraordinary number of drawings for each project," and to have kept tight control of it all the way through. He designed, among others, the Observatory on the Calton Hill, the Royal Institution (now the Royal Scottish Academy) and the National Gallery of Scotland. In this way, along with the other celebrated Scottish neo-classical architect Thomas Hamilton, he "raised the architectonic standard of Edinburgh until that proud city received the appellation of 'Modern Athens" (Richardson 72). — Jacqueline Banerjee.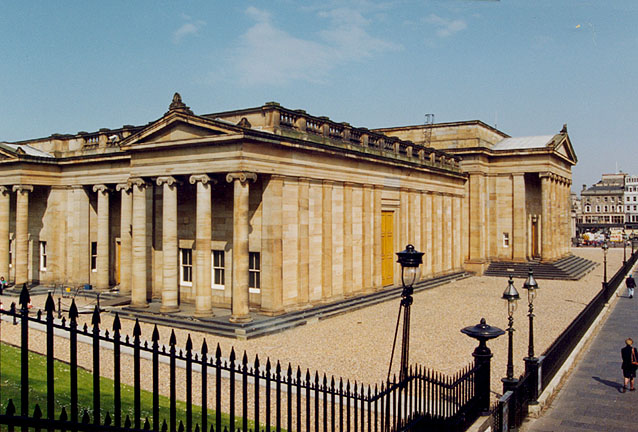 Works
References
McKean, Charles. "William Henry Playfair (1790-1857)." Oxford Dictionary of National Biography. Online ed. Web. Viewed 20 October 2010.
Richardson, Albert E. Monumental Classic Architecture in Great Britain and Ireland. Republished ed. Newton Abbot: Dover, 2001.
---
Last modified 20 October 2010