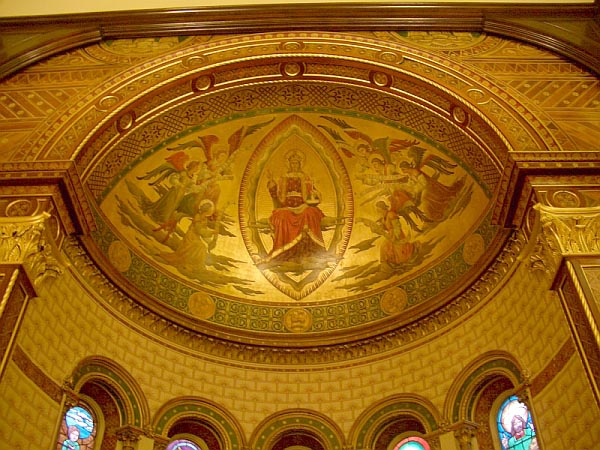 King's College Chapel, University of London. Sir George Gilbert Scott. Interior attributed to Clayton & Bell. 1864. Photograph and text by Jacqueline Banerjee 2007. [This image may be used for any scholarly or educational purpose without prior permission.]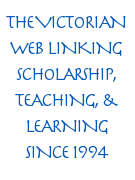 The King's College authorities invited the famous architect to create a more impressive design just at the time when the Battle of the Styles was raging around Scott, and he seems to have relished the comparatively small but challenging task. "There can be no doubt," he responded, in a letter of 22 December that year, "that, in a classic building, the best mode of giving ecclesiastical character is the adoption of the form and, in some degree, the character of an ancient basilica." He went on to ponder the practical difficulties of having such a chapel on the already high first floor, where weight would be an issue, and where an apse would have to project at a considerably greater height above the ground. It is fascinating to see how he proposed to get round these unusual problems by suggesting "double columns of metal (iron decorated with brass)" instead of stone pillars, and, as for the semicircular apse, "bracketing out with iron brackets etc" (qtd. in "A Brief History"). It must all have been very different from his experience in designing the chapel of Exeter College, Oxford, for example, which rose conventionally from solid ground and was completed in 1860. In the end, the apse of King's College's upper storey chapel was supported "on a curved wrought iron beam and a pair of cast iron columns, which in turn stand on an arcaded brick support structure" ("A Brief History").
Related Material
References
"A Brief History of King's College Chapel at the Strand" (College publication).
Hearnshaw, F. C. The Centenary History of King's College London. London: Harrap, 1929.
---
Last modified 10 October 2007