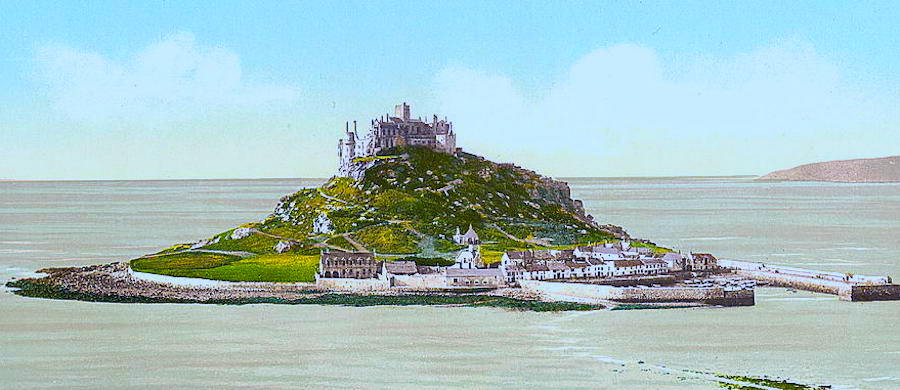 Library of Congress photochrom print, c. 1890-1900.
St Michael's Mount, Cornwall. Chambers Encyclopedia describes the whole mount as "a conical and isolated granite rock 267 ft high in Mount's bay, Cornwall, England, three miles east of Penzance" (150). The tidal island is dominated by a Grade I listed complex dating from the medieval period, originally consisting of a "[pr]iory castle, lady chapel and later private house" (listing text).
Photograph © Chris Gunns.
The island had been the demesne of the St Aubyn family since Colonel John St Aubyn was appointed its Captain in 1647, during the Civil War. Understandably, by the Victorian period the house was no longer convenient for modern life, and the current Sir John St Aubyn commissioned an architect cousin, James Piers St. Aubyn, F.R.I.B.A. (1815-1895), to remodel both house and chapel. He made the house both more comfortable and more picturesque. Built of granite rubble with granite dressings, it now has embattled parapets to its Delabole slate roofs, and an array of mostly nineteenth-century chimneys. The extended parts are supported by dramatic brick vaults.
St Aubyn's restorations have, in general, had a mixed reception (see Hartley 60), but architectural commentators were more approving here. The Reverend Thomas Taylor, writing in the early twentieth century, felt that "[i]t would be difficult to find an ancient building which has suffered less from the indiscretion, ignorance and vandalism of the so-called restorer than St Michael's Mount" (171). The current listing text also concludes, "St Michael's Mount is unique, there is no other building in England which has such a remarkable situation. The medieval core is still very prominent and largely intact in spite of the C19 accretions." It is much to St Aubyn's credit that this should be so, especially considering the "engineering feats" required (Hartley 60).
The main house is also interesting from the Victorian point of view, because the new apartments themselves are impressive, "decorated with fine plaster relief and furnished with some fine examples of Chippendale" ("St Michael's Mount," Cornwall Online). It remained in the St Aubyn family's hands, and a new generation still lives there. But in 1954 the 3rd Lord Levan (previously Sir John St Aubyn, who had been elevated to a peerage) entered into an arrangement with the National Trust. The family and the Trust now work together to enable the public to enjoy visiting the property.
The first picture is a photochrom print from the Library of Congress's Digital Images Collection (reproduction no. LC-DIG-ppmsc-08234). The second photograph, © Chris Gunns, was originally posted on the Geograph website and kindly made available for use on the Creative Commons Attribution-ShareAlike 2.0 Generic (CC BY-SA 2.0) licence. Text and formatting by Jacqueline Banerjee.[Click on the images to enlarge them.]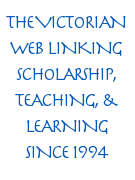 Bibliography
Chambers Encyclopedia. Vol. 12 (1968).
Hartley, Diana. The St Aubyns of Cornwall, 1200-1977. Chesham, Bucks: Barracuda Books, 1977.
"St Michael's Mount." Cornwall Online. Web. 6 January 2021.
"St Michael's Mount." Historic England. Web. 6 January 2021.
"St Michael's Mount." National Trust. Web. 6 January 2021.
Taylor, Rev. T. St Michael's Mount. Cambridge: Cambridge University Press, 1932.
---
Created 6 January 2021