The Costume for a Woman in Full Mourning (at left) and another for Half-Mourning. Photograph by Ruth M. Landow. Click on image to enlarge it.
The Saratoga Springs History Museum in Saratoga Springs, New York, has an excellent small exhibition of clothing and other artifacts related to death and mourning in Victorian America. One of the most interesting objects included in the exhibition is the Cold Air Ice Casket manufactured by J. C. Taylor and son (1875), which is on loan from the New York State Museum. The exhibition label explains that this is "very similar to the Corpse Cooler Casket, invented and patented by Ebenezer Holmes of Saratoga Springs in 1879. To use the Ice Casket, a body was first prepared by washing, dressing, and strapping it onto a board with a head rest. The body was placed in the Ice Casket and a metal tray filled with ice was placed on top of the body to aid in preservation. Friends and family could view the body through the window. Before burial the body was placed in a burial coffin and the ice casket was ready for another viewing. President Grant was placed in a Holmes Corpse Cooler, similar, while on the funeral train before his burial."
Students of the history of costume might wish to know that the Saratoga Springs museum has an extensive collection of mourning and other dresses. The museum's website: www.saratogahistory.org.
Related material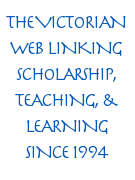 ---
Created 26 September 2018