Inkwell. Maker: Adrien-Pierre Dalpayrat (French, 1844Ð1910); Mountmaker: Édouard Colonna (1862-1948) Manufactured by L'Art Nouveau Bing, Bourg-la-Reine, France ca. 1900. Glazed earthenware, gilt bronze, 3 15/16 x 5 5/8 in. (10 x 14.3 cm) Marks: (stamped on unglazed bottom) ART NOUVEAU/BING; (painted in dark brown on bottom). Collection: Metropolitan Museum of Art, Rogers Fund, 1999 (1999.398.3)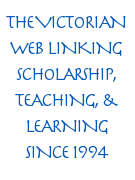 According to the comment on the museum's own site, "The ateliers of L'Art Nouveau Bing produced some extraordinary mixed-media works between 1895 and 1904. This piece, bearing the stamp of the firm, is important in documenting the collaboration between Dalpayrat and Colonna, the latter being one of Bing's principal designers."
References
"Inkwell". Metropolitan Museum of Art Website. Viewed 9 July 2009.
---
Last modified 1 January 2005