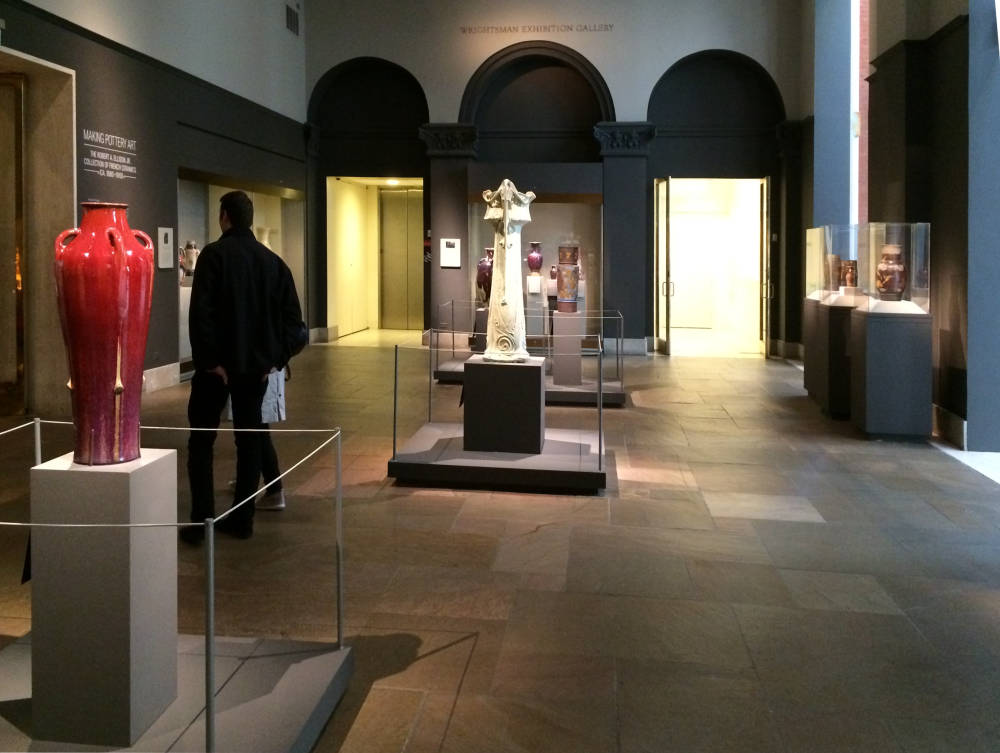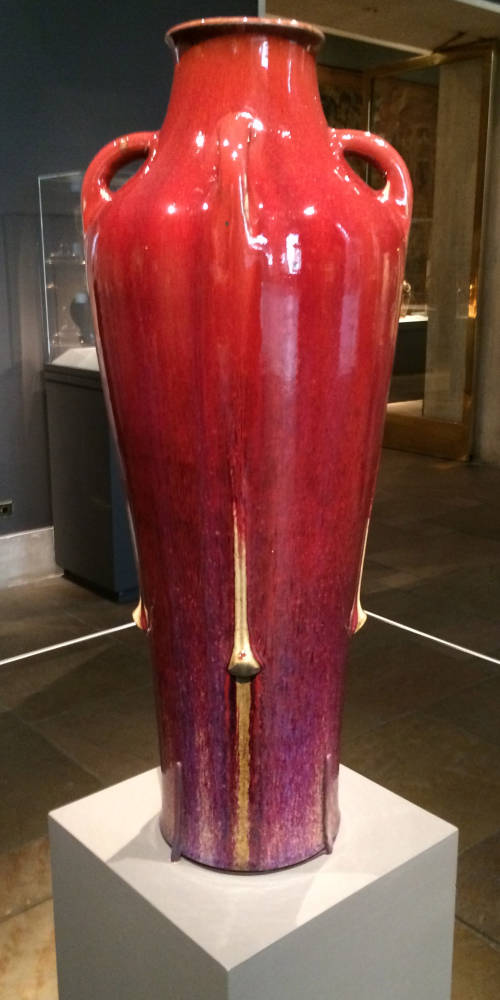 Left to right: (a) Vase des binelles. Hector Guimard (1867-1942), designer. Sevres Manufactory. 1903. (b) The exhibition space. (c) Tall vase. Auguste Delaherche (1857-1940). c. 1893-94. [Click on these images for larger pictures.]
Making Pottery Art, which can stand as the very model of a small exhibition, shows how much one can accomplish in a single-room. Drawing upon one collector's prize pieces, which the museum recently acquired, it astutely places them within the several contexts provided by European and Asian works from the Met's own collection.
Entering the exhibition from the main section of the met's medieval collections, the visitor first encounters Hector Guimard's enormous stoneware vase commanding the room's center (above left). Walking around the objects that line the room's grey walls, one comes upon a number of imaginatively paired objects, such as the brown-glazed stoneware vase with a grotesque face by Jean-Joseph Carriès that towers over a seventeenth-century German jug that features a similar, if much smaller, face of a bearded man. Two pairings with Chinese ceramics include Joseph-Théodore Deck's Blue de Deck Earthenware bowl with a Qing dynasty procelain vase with dragon handles, an example of Jingsezhen ware, and also Ernest Chaplet's porcelain vase with a contemporaneous Chinese one.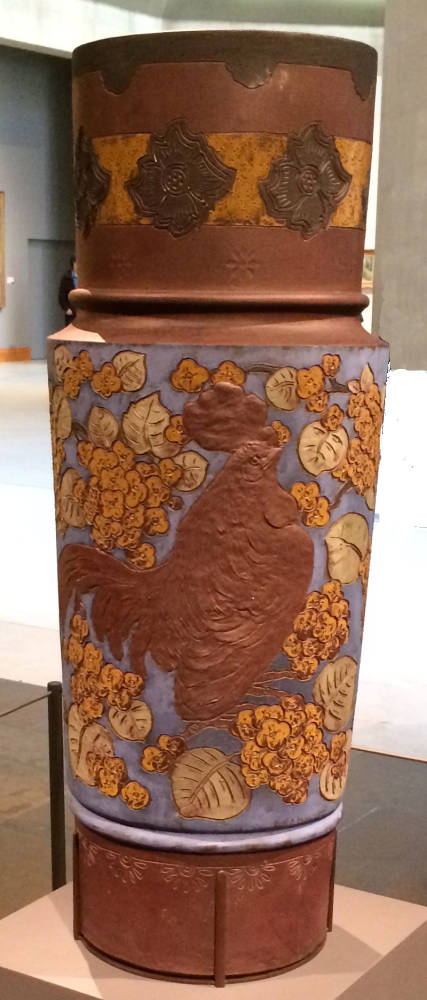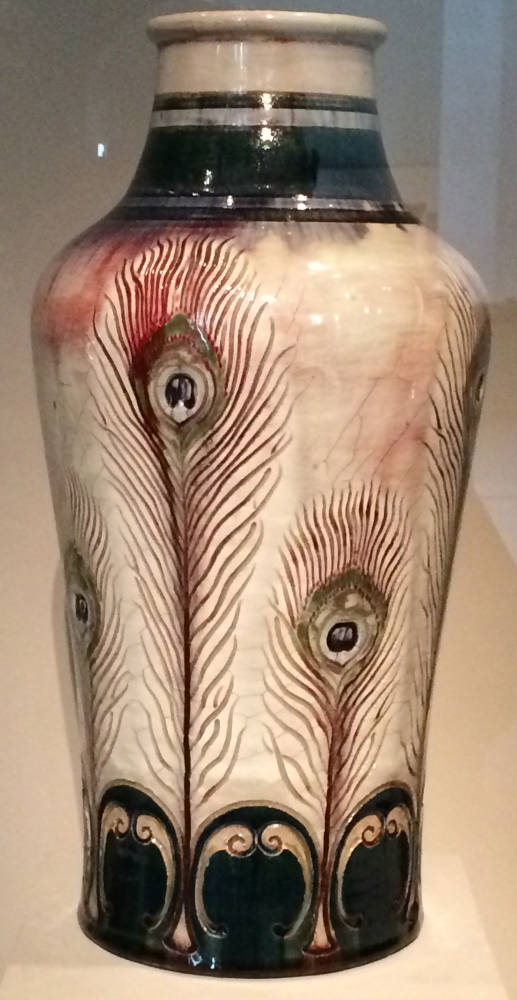 Left to right: (a) Vase with Rooster. Ernest Chaplet (1835-1909), designer. Haviland & Co. c. 1884. (b) Sculptural Bowl. Clément Massier (c. 1845-1917) and James Vibert (1872-1942). 1900. (c) Vase with Peacock Feathers. Auguste Delaherche (1857-1940). c. 1889. [Click on these images for larger pictures.]
Massier and Vibert's Sculptural Bowl (above center), like Pierre-Adrien Dalpayrat and Alphonse Voisin-Delacroix's vase with a woman's face, exemplify works in which human face and form burst from the surface of the object, whereas Chaplet's rooster vase emphasizes the flat surface of its basic cylindrical form. Taken together, these beautiful objects sum up an important moment in the history of ceramics when so-called decorative arts smudged and blurred the borders between them and the fine arts.
Bibliography
"European Art Pottery from the Robert A. Ellison Jr Collection." Recent Acquisitions. A Selection: 2012-2014. New York: Metropolitan Museum of Art, 2014. 60-61.
---
Last modified 15 October 2014