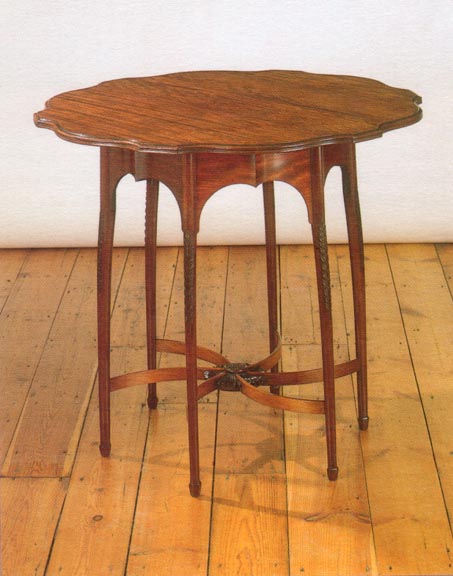 Occasional Table
Designer: George Washington Jack (1855-1932)
Manufacturer and retailer: Morris & Co.
c. 1885
31 inches (78.5 cm) diameter; 27 inches (68.5 cm) high
Mahogany with central sunflower carved boss and 'pie-crust' top and six carved legs
This is by far the most elaborate and expensive of occasional tables in Morris & Co.'s catalogue. It illustrates Jack's combined knowledge of furniture design and subtle carving within the fashionable Queen Anne idiom. This table appears in period photographs of the Drawing Room and Entrance Hall at Stanmore Hall decorated by Morris & Co. 1888-1896. A plainer version with straight, uncarved legs was also retailed, though at a considerably lower price.