Work by Arthur and Georgie Gaskin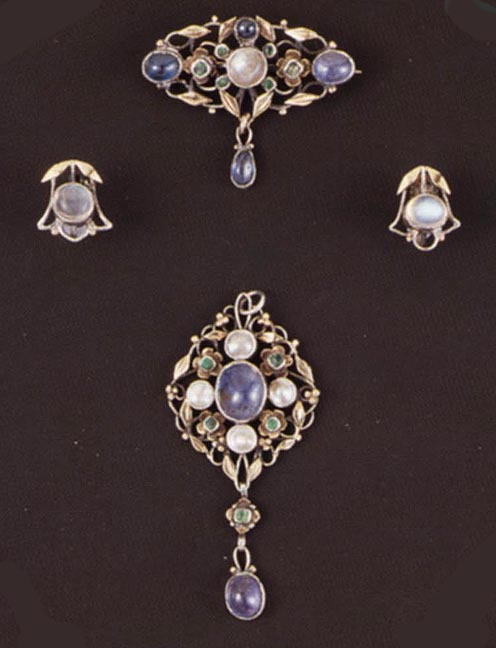 Work by Nelson and Edith Dawson
Related Materials
Bibliography
Flower, Margaret. Victorian Jewelry. New York: Duell, Sloan and Pearce, 1951.
Gere, Charlotte. Victorian Jewelry Design. Chicago: Henry Regenery: 1972.
Karlin, Elyse Zorn. Jewelry and Metalwork in the Arts and Crafts Tradition. Antglen, PA: Schiffer Publishing, 1993.
O'Day, Dierdre. Victorian Jewelry. London: Letts, 1982.
Spring '84. Exhibition catalogue. London: Fine Art Society, 1984.
---
Last modified 16 December 2010