The Annunciation. George Heywood Sumner (1853-1940). 1892. Sgraffito [a Renaissance technique "in which a surface glaze is scratched away to reveal bright colours" (Crowley 134).] St Mary's Church, Sunbury, Surrey. Photograph taken by Phil Beauchamp, who also very kindly provided some of the information about Sumner. Text by Jacqueline Banerjee.
Sumner was one of the artists associated with the Arts and Crafts Movement, important as an illustrator as well as a designer in various media (stained glass, mosaics and so on), and particularly for his sgraffito designs.
Sumner was born in Arlesford, Hampshire, the son of an Anglican clergyman. He studied at Oxford and Lincoln's Inn, London, and first came into contact with the Arts and Crafts movement through his close friend and brother-in-law, the metalwork designer W.A.S. Benson. Sumner is probably best known for a more extensive scheme executed in 1897-1903, and still well preserved in All Saints (now the Russian Orthodox Cathedral), Ennismore Gardens in Kensington.
Phil Beauchamp, editor of the St Mary's Parish Magazine, explains that the carved angels punctuating the sgraffito in St Mary's were added between 1892 and 1900, "perhaps going too far, but they do cause people to look up at the Chancel walls"; he adds, "I think there is rather a good harmony between the Teulon brickwork and the Sumner work."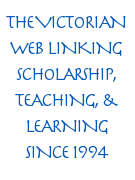 Other Views and Related Material
References
Crowley, David. Introduction to Victorian Style. Royston: Eagle Editions, 1998.
Nairn, Ian and Nikolaus Pevsner, Nikolaus. The Buildings of England: Surrey. Harmondsworth: Penguin, 2nd ed. 1971. (This provided the date of the sgraffito in St Mary's).
---
Last modified 2 April 2009