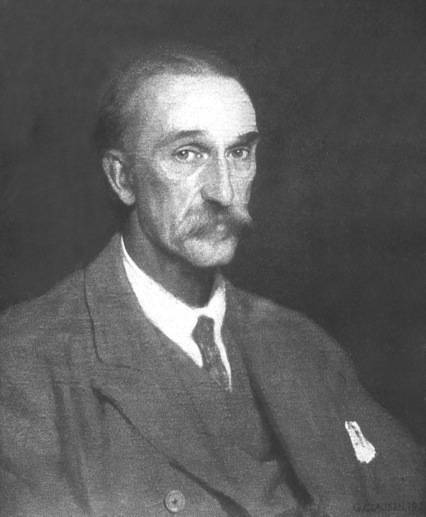 Henry Wilson worked in his own highly individual style which unites influences from the Arts & Crafts Movement and Art Nouveau with fresh interpretations of natural, traditional and symbolic forms. He began his career as Chief Assistant to the architect J. D. Sedding, but felt increasingly drawn to the associated arts: church furnishings, sculpture, metalwork and jewellery. His remarkable achievements in these fields range from the breathtaking green marble fittings of St. Bartholomew's Church in Brighton to the monumental Elphinstone Tomb in Aberdeen, from strikingly original schemes of interior decoration and plans for a craft village to vibrant jewellery glowing with enamel and semi-precious gemstones.
Examples of his work are to be found throughout the UK and in North America, where he designed the bronze entrance doors for a leading Boston tea company and the great West doors of the Cathedral of St. John the Divine, New York. Of comparable impact were his dramatic exhibition schemes such as that he designed for the Paris Exposition of 1925, and his influential teaching at the Royal College of Art, the Central School of Arts and Crafts, and the Vittoria Street School for Silversmiths and Jewellers in Birmingham.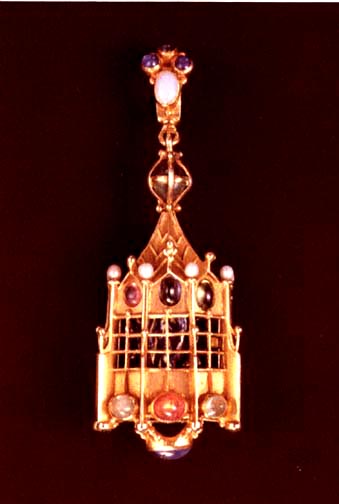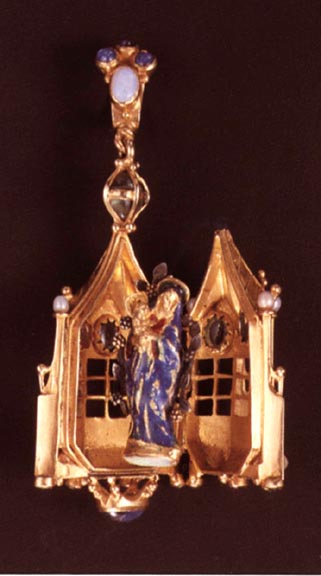 His role as Master of the Art Workers' Guild (1917) and as President of the Arts and Crafts Exhibition Society (1915-22) confirmed his importance in early twentieth-century design and education. — Cyndy Manton
Works
Related Material
Manton, Cyndy. Henry Wilson: Practical Idealist.
---
Last modified 14 October 2013