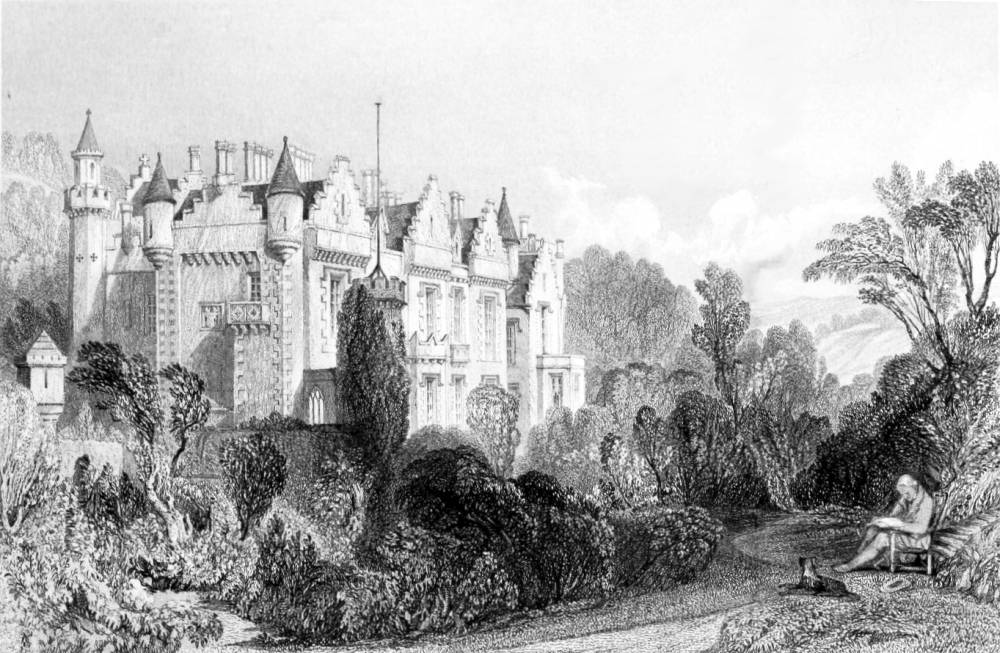 Abbotsford, as illustrated by Thomas Allom (1804-1872). Illustration for William Beattie's book (see below), facing p. 38. This was a rebuilding of what was originally a farmhouse for Sir Walter Scott, by William Atkinson (1774/5-1839) probably with Scottish baronial features added by, or as a result of the designs drawn up by, Edward Blore. The listing text has, "William Atkinson and Edward Blore, 1816-18 and 1822-24 (architects of house..."). Among other sources, Kenneth Clark simply ascribes the house to Atkinson (93n, though he gives the date 1812; Blore's work may have had its impact after that); while Michael Black simply ascribes it to Blore (132). M. H. Port gives a little more background that does favour Atkinson, suggesting that he "supplanted" Blore..
However, all are agreed on Scott's own love of Abbotsford, and on its influence on domestic architecture. As for the former, note the figure reading or writing in the right-hand corner of Allom's illustration, with a dog at his feet. Beattie writes, "From this seclusion, the emanations of Scott's mind went forth to surprise and delight the world. Here his happiest hours were spent, and here every object wears the stamp of his genius, and seems to address us in his own words" (199). As for the house as trend-setter, Scott's enormous popularity meant that it "exerted a powerful influence on the course taken by medieval revivalism in Scotland. It was a manifestation of Scott's national feeling with its strong historical sense and antiquarian enthusiasm, and it is to be viewed against the background of interest in a romanticised medieval period which literature was taking at this time" (West 116).
Source of image: the edition of Beattie's book uploaded to the Internet Archive by the MBLWHOI (Marine Biological Laboratory and Woods Hole Oceanographic Institution) Library. Text by Jacqueline Banerjee [You may use this image without prior permission for any scholarly or educational purpose as long as you (1) credit the WBLWHOI Library and the Internet Archive and (2) link your document to this URL in a web document or cite it in a print one.]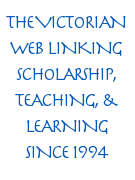 Bibliography
"Abbotsford, Including House, Walled Gardens and Courtyards [etc.]." British Listed Buildings. Web. 2 August 2012.
Beattie, William. Scotland Illustrated by a Series of Views Taken Expressly for This Work. Vol I. London: George Viirtue, 1838. Internet Archive. Web. 2 August 2012.
Clark, Kenneth. The Gothic Revival: An Essay in the History of Taste. London: Penguin, 1964. Print.
Port, M. H. "Blore, Edward (1787-1879)." Oxford Dictionary of National Biography. Online ed. Web. 2 August 2012.
West, T. W. Discovering Scottish Architecture. Botley, Oxford: Osprey, 1985. Print.
---
Last modified 11 Apri 2020