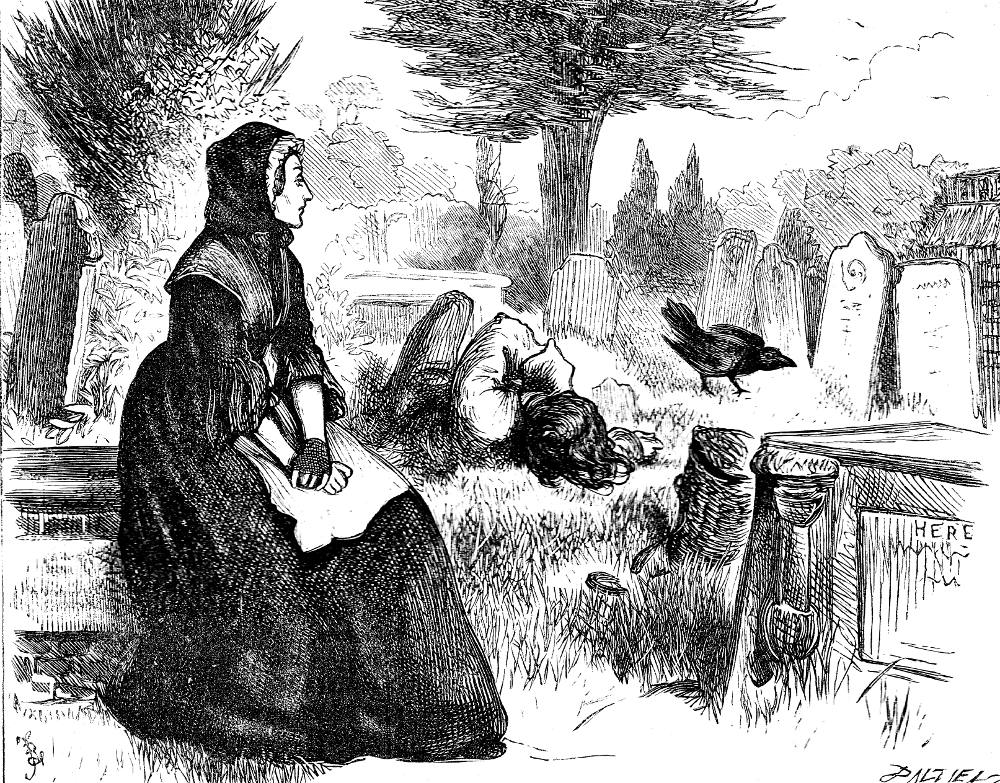 She sat there, thoughtful and apart until their time was out by Fred Barnard. 1874. 3 7⁄16 by 5 5⁄16 inches (10.8 cm by 13.7 cm), framed. Dickens's Barnaby Rudge: A Tale of the Riots of 'Eighty, Chapter XXV, 100. [Click on the images to enlarge them.]
Context of the Illustration: Waiting for the London coach
But his mother, who had no wish to be recognised by any of those who had known her long ago, and who feared besides that Mr Haredale might, on second thoughts, despatch some messenger to that place of entertainment in quest of her, proposed to wait in the churchyard instead. . . . .
It was a quiet pretty spot, but a sad one for Barnaby's mother; for Mr Reuben Haredale lay there, and near the vault in which his ashes rested, was a stone to the memory of her own husband, with a brief inscription recording how and when he had lost his life. She sat here, thoughtful and apart, until their time was out, and the distant horn told that the coach was coming.
Barnaby, who had been sleeping on the grass, sprung up quickly at the sound; and Grip, who appeared to understand it equally well, walked into his basket straightway, entreating society in general (as though he intended a kind of satire upon them in connection with churchyards) never to say die on any terms. [Chapter XXV, 99-100]
Commentary: In the Chigwell Churchyard, near The Maypole
The scene of Barnaby's relaxing in the rural churchyard recalls Little Nell's encountering the Punch-and-Judy men in the churchyard across the road from The Jolly Sandboys Inn in The Old Curiosity Shop, Punch in the Churchyard (11 July 1840). Mrs. Rudge as depicted by Barnard is a serene and attractive woman of early middle-age rather than the careworn widow of Phiz's sequence. Perhaps Barnard intends her tranquil demeanour to suggest the relief she feels at having renounced the pension to which she is not entitled since her husband, in fact, is still alive, and in all likelihood murdered his master, Reuben Haredale, twenty-two years before. /her life is about to change radically as she will have to move out of the Southwark house and go into hiding to avoid being extorted and threatened by her estranged husband, but Barnard's image of her reflects no such anxieties.
Relevant Illustrations of Mary Rudge from the Other Editions (1841-1910)
Above: Phiz's less dramatic illustration involving Old Rudge's eavesdropping on the widow and her son: Barnaby Greets His Mother (17 April 1841).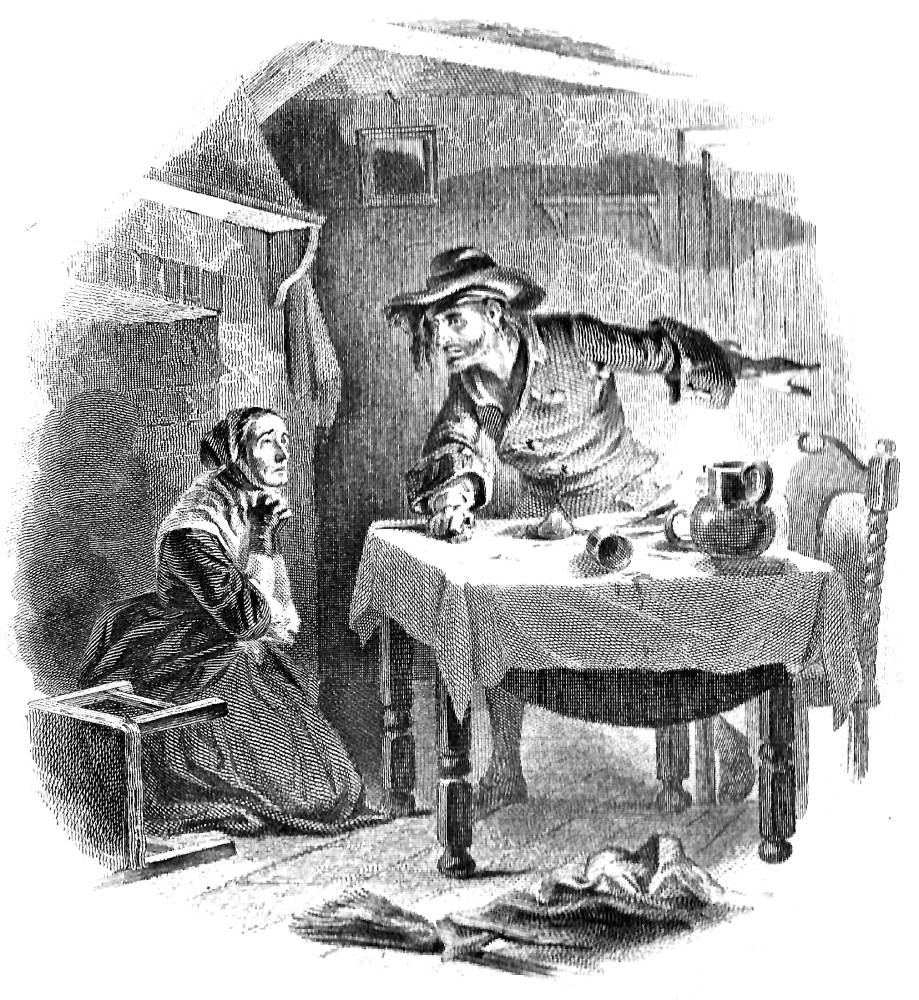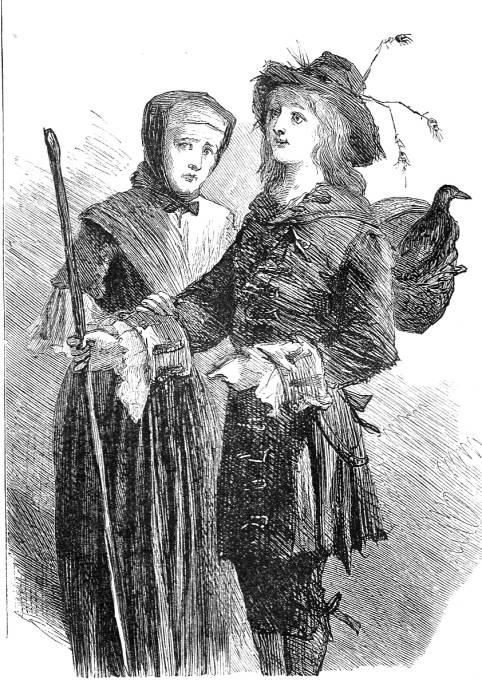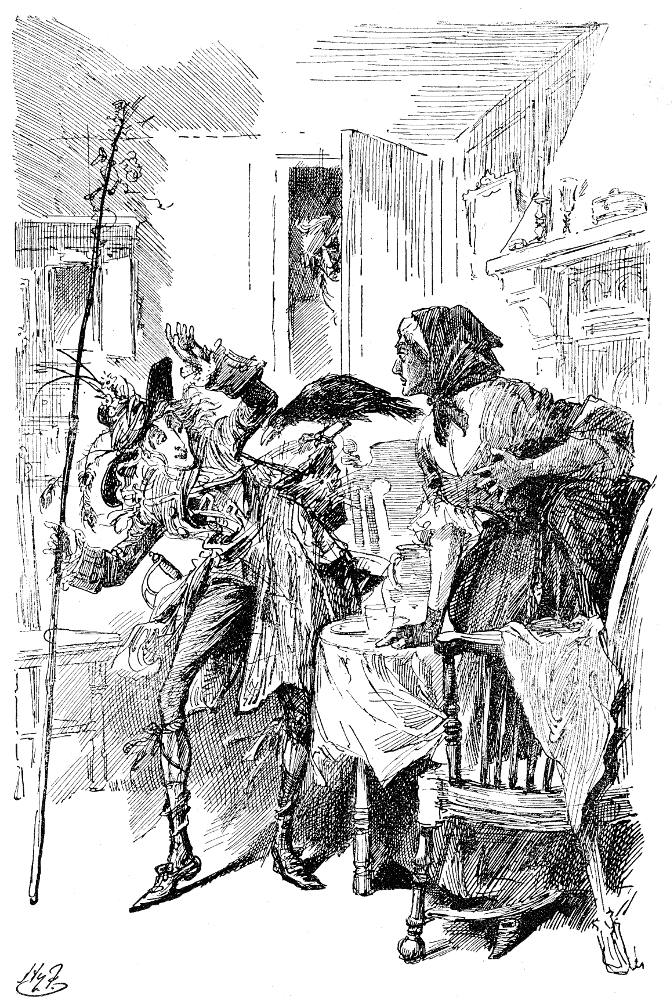 Left: F. O. C. Darley's photogravure title-page vignette of Old Rudge and his estranged wife, "He rattles at the shutters!" cried the man (1862). Centre: Sol Eytinge, Jr.'s wood-engraving for the Diamond Edition Barnaby and his Mother (1867). Right: Harry Furniss's lithograph for the Charles Dickens Library Edition Barnaby and his Mother (1910).
Related Material including Other Illustrated Editions of
Barnaby Rudge
Scanned image, colour correction, sizing, caption, and commentary by Philip V. Allingham. [You may use this image without prior permission for any scholarly or educational purpose, as long as you (1) credit the person who scanned the image, and (2) link your document to this URL in a web document or cite the Victorian Web in a print one.]
Bibliography
Dickens, Charles. Barnaby Rudge in Master Humphrey's Clock. Illustrated by Phiz and George Cattermole. 3 vols. London: Chapman and Hall, 1841; rpt., Bradbury and Evans, 1849.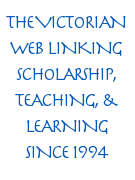 _______. Barnaby Rudge. Illustrated by Sol Eytinge, Jr. The Diamond Edition. 16 vols. Boston: Ticknor and Fields, 1867.
________. Barnaby Rudge — A Tale of the Riots of 'Eighty. Illustrated by Fred Barnard. The Household Edition. 22 vols. London: Chapman and Hall, 1874. VII.
________. Barnaby Rudge. Illustrated by Harry Furniss. The Charles Dickens Library Edition. London: Educational Book Company, 1910. VI.
________. The Dickens Souvenir Book. London: Chapman & Hall, 1912.
Hammerton, J. A. "Ch. XIV. Barnaby Rudge." The Dickens Picture-Book. The Charles Dickens Library Edition, illustrated by Harry Furniss. London: Educational Book Co., 1910. 213-55.
---
Created 20 August 2020

Last modified 17 December 2020