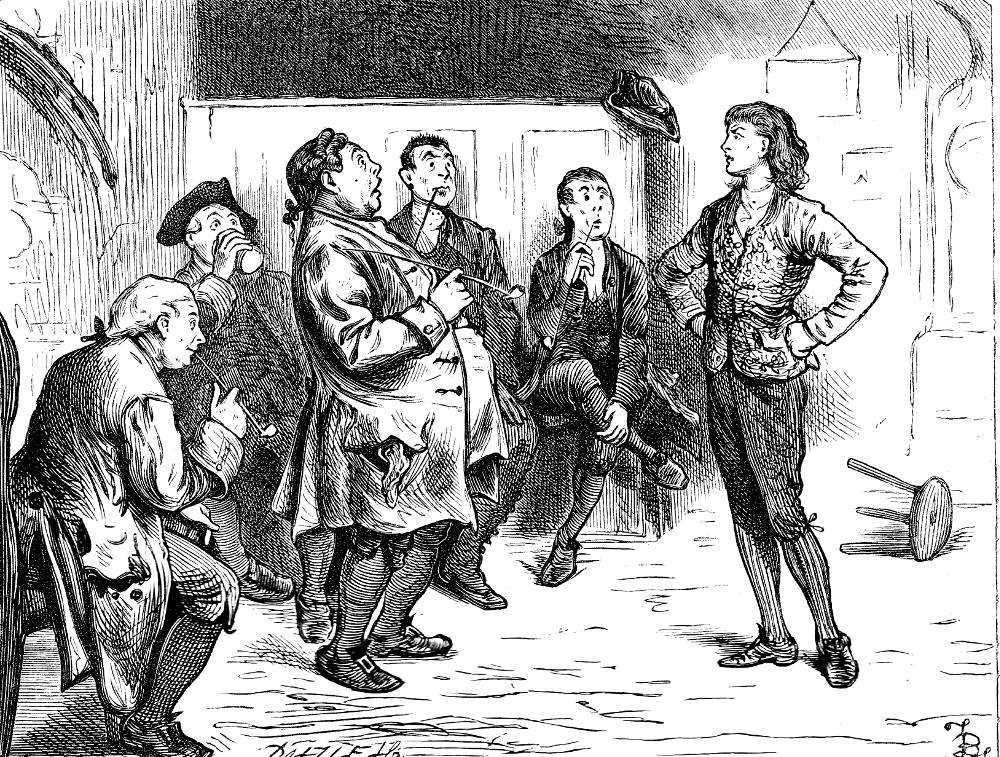 "Does the boy ever know what he's a saying of?" by Fred Barnard. 1874. 4 3⁄16 x 5 ⅜ inches (10.6 cm by 13.8 cm), framed. Dickens's Barnaby Rudge: A Tale of the Riots of 'Eighty, Chapter III, 13. [Click on the images to enlarge them.]
Context of the Illustration: The Willets arguing in front of and the Maypole cronies
"Hold your tongue, sir," said John Willet.
"I won't, father. It's all along of you that he ventured to do what he did. Seeing me treated like a child, and put down like a fool, HE plucks up a heart and has a fling at a fellow that he thinks — and may well think too — hasn't a grain of spirit. But he's mistaken, as I'll show him, and as I'll show all of you before long."
"Does the boy know what he's a saying of!" cried the astonished John Willet.
"Father," returned Joe, "I know what I say and mean, well — better than you do when you hear me. I can bear with you, but I cannot bear the contempt that your treating me in the way you do, brings upon me from others every day. Look at other young men of my age. Have they no liberty, no will, no right to speak? Are they obliged to sit mumchance, and to be ordered about till they are the laughing-stock of young and old? I am a bye-word all over Chigwell, and I say — and it's fairer my saying so now, than waiting till you are dead, and I have got your money — I say, that before long I shall be driven to break such bounds, and that when I do, it won't be me that you'll have to blame, but your own self, and no other."
John Willet was so amazed by the exasperation and boldness of his hopeful son . . . .  [Chapter III, 12]
Relevant Illustration from the 1841 First Edition
Above: Phiz's description of the father-son difference of opinion in the common room of The Maypole, An Unsociable Stranger in Ch. I (13 February 1841).
Related Material including Other Illustrated Editions of
Barnaby Rudge
Scanned image, colour correction, sizing, caption, and commentary by Philip V. Allingham. [You may use this image without prior permission for any scholarly or educational purpose, as long as you (1) credit the person who scanned the image, and (2) link your document to this URL in a web document or cite the Victorian Web in a print one.]
Bibliography
Dickens, Charles. Barnaby Rudge in Master Humphrey's Clock. Illustrated by Phiz and George Cattermole. 3 vols. London: Chapman and Hall, 1841.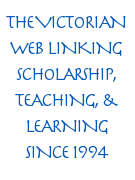 ________. Barnaby Rudge — A Tale of the Riots of 'Eighty. Illustrated by Fred Barnard. The Household Edition. 22 vols. London: Chapman and Hall, 1874. VII.
---
Last modified 24 December 2020