[David as a child and Peggotty of an evening before the fireplace in the parlour]. 1872. Second illustration on half-title by Fred Barnard (engraved by the Dalziels) for the Household Edition of David Copperfield (1872), Chapter II, "I Observe," but situated at the head of Chapter I, "I Am Born," p. 1. 10.8 x 13.7 cm (4 ¼ by 5 ⅜ inches) framed. [Click on the image to enlarge it.]
Passage Illustrated: David and his working-class nurse, Clara Peggotty
That is among my very earliest impressions. That, and a sense that we [my mother and I] were both a little afraid of Peggotty, and submitted ourselves in most things to her direction, were among the first opinions — if they may be so called — that I ever derived from what I saw.
Peggotty and I were sitting one night by the parlour fire, alone. I had been reading to Peggotty about crocodiles. I must have read very perspicuously, or the poor soul must have been deeply interested, for I remember she had a cloudy impression, after I had done, that they were a sort of vegetable. I was tired of reading, and dead sleepy; but having leave, as a high treat, to sit up until my mother came home from spending the evening at a neighbour's, I would rather have died upon my post (of course) than have gone to bed. I had reached that stage of sleepiness when Peggotty seemed to swell and grow immensely large. I propped my eyelids open with my two forefingers, and looked perseveringly at her as she sat at work; at the little bit of wax-candle she kept for her thread — how old it looked, being so wrinkled in all directions! — at the little house with a thatched roof, where the yard-measure lived; at her work-box with a sliding lid, with a view of St. Paul's Cathedral (with a pink dome) painted on the top; at the brass thimble on her finger; at herself, whom I thought lovely. I felt so sleepy, that I knew if I lost sight of anything for a moment, I was gone.
"Peggotty," says I, suddenly, "were you ever married?"
"Lord, Master Davy," replied Peggotty. "What's put marriage in your head?" [Chapter II, "I Observe," 8]
Commentary: David's Earliest Recollections of his Second Mother
Barnard's headpiece for Chapter One immediately prepares readers for the fact that David, the narrator who had no father, actually had two mother-figures: the frail, delicate, sensitive, pretty, feminine, but not-overly-bright young widow Clara; and the highly capable, experienced, shrewd judge of social circumstances, tenaciously devoted Clara Peggotty. In other words, the two Claras together make the ideal mother, mentor, and guide for the developing consciousness of the Bildungsroman. Since Barnard or the publisher has chosen to situate the scene from the second chapter at the head of the first, the reader was must patiently wait for the fireside scene to emerge; only when the textual equivalent of the half-page engraving arrives does the reader comprehend that the reading scene involves the surrogate and not the actual mother. Clara Peggotty is comfortable in her domesticity, and treats the diminutive interlocutor as an equal and confidant rather than a mere child. Thus, the illustration takes David and us beyond David's dominant role in the novel as observer and recorder to David as an active participant in the discussion of such social issues as mature marriage. It is thus far more concerned with David's psychological and emotional development than Phiz's initial illustration, the Frontispiece (November 1850), in which the quirky fairy-godmother, Betsey Trotwood, peers into the leaded pane window of the Blunderstone Rookery.
Other Illustrators' Early Depictions of David as a Narrator (1867 to 1910)
Left: David appears in various group settings in Phiz's original serial program prior to the study of David, his young mother, and her newborn in Ch. VIII, Changes at Home (July 1849). Left of centre: The first appearance of the protagonist in Sol Eytinge Junior's Diamond Edition sequence: David's Bargain (1867). Right of centre: Harry Furniss's psychological study in the frontispiece of the Charles Dickens Library Edition of the adult David-as-author dreaming his characters into existence: Frontispiece (1910). Right: Kyd's Player's Cigarette Card No. 39 depicting David as a waif on the highroad, running away from London: David Copperfield (1910).
Related Material
Scanned image and text by Philip V. Allingham. [You may use this image without prior permission for any scholarly or educational purpose as long as you (1) credit the person who scanned the image and (2) link your document to this URL in a web document or cite the Victorian Web in a print one.]
Bibliography
Dickens, Charles. The Personal History of David Copperfield, illustrated by Hablot Knight Browne ("Phiz"). The Centenary Edition. London & New York: Chapman & Hall, Charles Scribner's Sons, 1911 [rpt. from 1850]. 2 vols.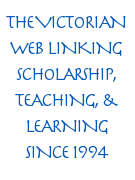 _______. The Personal History of David Copperfield. Illustrated by Sol Eytinge, Jr. The Diamond Edition. Boston: Ticknor & Fields, 1867. Vol. V.
_______. The Personal History of David Copperfield, with 61 illustrations by Fred Barnard. Household Edition. London: Chapman and Hall, 1872. Vol. III.
_______. The Personal History and Experience of David Copperfield, with 29 illustrations by Harry Furniss. The Charles Dickens Library Edition. London: Educational Book Company, 1910. Vol. X.
The copy of the Household Edition from which this picture was scanned was the gift of George Gorniak, Editor of The Dickens Magazine, whose subject for the fifth series, beginning in January 2010, is this novel.
---
Created 17 August 2016 Last modified 9 July 2022