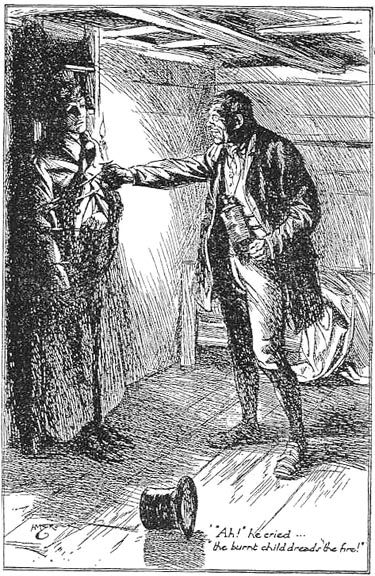 "'Ah!' he cried . . . 'the burnt child dreads the fire!"
H. M. Brock
Photographic reproduction of pen and ink drawing (?)
1903
7.3 x 4.7 inches
Scan and text by Philip V. Allingham
This plate is reproduced courtesy of The Charles Dickens Museum, 48 Doughty Street, London WC1N 2LF.