Oliver Asking for More (frontispiece in the 1846 edition) — initial steel engraving and later watercolour for Charles Dickens's The Adventures of Oliver Twist; or, The Parish Boy's Progress, first published in volume by Richard Bentley after its February 1837 appearance in Bentley's Miscelleny, for Chapter II. 4 ½ by 3 ¾ inches (11.3 cm by 9.4 cm), vignetted, facing title-page. [Click on the image to enlarge it.]
Commentary: An Iconic Image of Social Protest
Dickens's second full-length novel, The Adventures of Oliver Twist; or, The Parish Boy's Progress, is a work rooted in the social issues and literary forms of the late Regency period. Having produced the work serially from February 1837 through April 1839, Dickens edited the book for Bradbury and Evans, his new publishers, while he was in Italy (1844-45). As a single volume was subsequently published with Cruikshank's incisive caricatures of London thieves in 1846 after a ten-month "re-serialisation." Already, the celebrated illustrator's Oliver Asks for More (February 1837) had achieved iconic status as Dickens's new publishers chose to make this serial steel-engraving from Bentley's Miscellany the frontispiece for the single-volume edition. Even prior to the completion of its serial run (February 1837 through April 1839), it had first appeared as a triple-decker​ published by the enterprising Richard Bentley in November 1838 to capitalise on the magazine serial's popularity.
Scanned images and text by Philip V. Allingham. [You may use these images without prior permission for any scholarly or educational purpose as long as you (1) credit the photographer and (2) link your document to this URL in a web document or cite the Victorian Web in a print one.]
Bibliography
Bentley, Nicolas, Michael Slater, and Nina Burgis. The Dickens Index. New York and Oxford: Oxford U. P., 1990.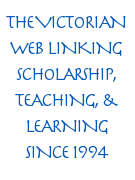 Darley, Felix Octavius Carr. Character Sketches from Dickens. Philadelphia: Porter and Coates, 1888.
Davis, Paul. Charles Dickens A to Z: The Essential Reference to His Life and Work. New York: Facts On File, 1998.
Dickens, Charles. Oliver Twist. Illustrated by George Cruikshank. London: Bradbury and Evans; Chapman and Hall, 1846.
_______. Oliver Twist. Works of Charles Dickens. Household Edition. 55 vols. Illustrated by F. O. C. Darley and John Gilbert. New York: Sheldon and Co., 1865.
_______. Oliver Twist. Works of Charles Dickens. Diamond Edition. 18 vols. Illustrated by Sol Eytinge, Jr. Boston: Ticknor and Fields, 1867. Vol. II.
_______. Oliver Twist. Works of Charles Dickens. Household Edition. 22 vols. Illustrated by James Mahoney. London: Chapman and Hall, 1871. Vol. II.
_______. Oliver Twist. Works of Charles Dickens. Charles Dickens Library Edition. 18 vols. Illustrated by Harry Furniss. London: Educational Book Company, 1910. Vol. III.
Grego, Joseph (intro). Cruikshank's Water Colours. [27 Oliver Twist illustrations, including the wrapper and the 13-vignette title-page produced for F. W. Cosens; 20 plates for William Harrison Ainsworth's The Miser's Daughter: A Tale of the Year 1774; 20 plates plus the proofcover the work for W. H. Maxwell's History of the Irish Rebellion in 1798 and Emmetts Insurrection in 1803]. London: A & C Black, 1903. OT = pp. 1-106]. Book in the Rare Book Collection of the University of Toronto.
---
Created 15 April 2019 Last updated 5 December 2021