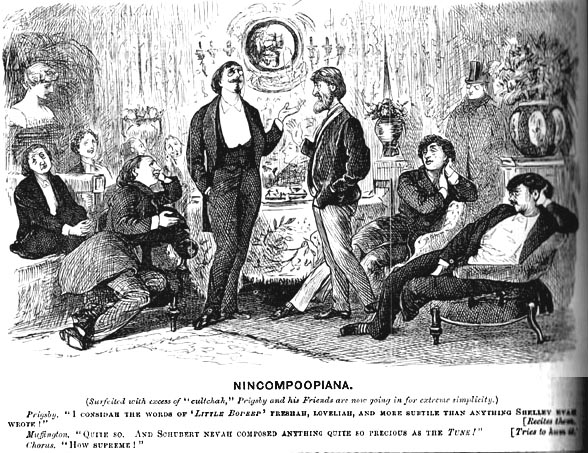 Nincompoopiana George du Maurier. Punch. (20 December 1879): 282.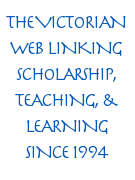 In this and du Maurier's other satirical depictions of the Aesthetes, he drew upon first-hand knowledge, since the illustrator was a long-time friend of the pioneering aesthetic designer and architect, Thomas Jeckyll (1827-1881), and a member of the "'Paris Gang,' as they called themselves, a group of young artists who trained in France in the late 1850s, including Thomas Armstrong, Whistler, Edward J. Poynter, and Jeckyll's future client Alexander 'Alecco' Ionides" (Soros and Arbuthnott, 30). Jeckyll, from whom du Maurier often borrowed money, is perhaps best known as creator of the famous Peacock Room to which Whistler later added his efforts.
Bibliography
Soros, Susan Weber, and Catherine Arbuthnott. Thomas Jeckyll Architect and Designer, 1827-1881. New Haven and London: Published for the Bard Graduate Center for Studies in the Decorative Arts, Design, and Culture by Yale UP, 2003.
---
Created 11 July 2003

Last modified 5 May 2020