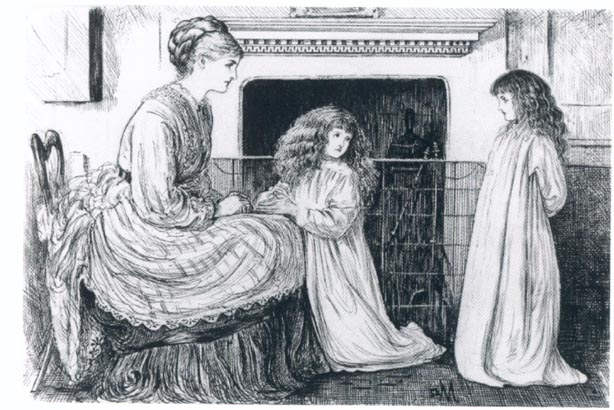 Proxy — As you're going to say your Prayers, Maud, please mention I'm so dreadfully tired I can't say mine to-night, but I'11 be sure to remember to-morrow! by George du Maurier.
Signed, fully inscribed on the mount and inscribed verso on a label "No. 1 for print in Punch by G du Maurier 27 Church Row Hampstead 25 Guineas." 7 1/2 x 10 1/2 inches, 18.5 x 26.5 centimetres. Provenance: J & W Vokins, Great Portland Street, London -- Christie, Mason & Woods, July 1905
du Maurier Cartoons Featuring Children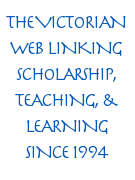 Bibliography
Nahum, Peter. A century of Master Drawings, Watercolours, & Works in Egg Tempera. London: Peter Nahum at Leicester Galleries, nd. Catalogue number 54.
Peter Nahum Ltd, London has most generously given its permission to use in the Victorian Web information, images, and text from its catalogues. The copyright on text and images from their catalogues remains, of course, with Peter Nahum Ltd. Readers should consult the website of Peter Nahum at the Leicester Galleries to obtain information about recent exhibitions and to order their catalogues. — George P. Landow
---
Created 21 September 2001

Last modified 6 May 2020