Biographical materials and criticism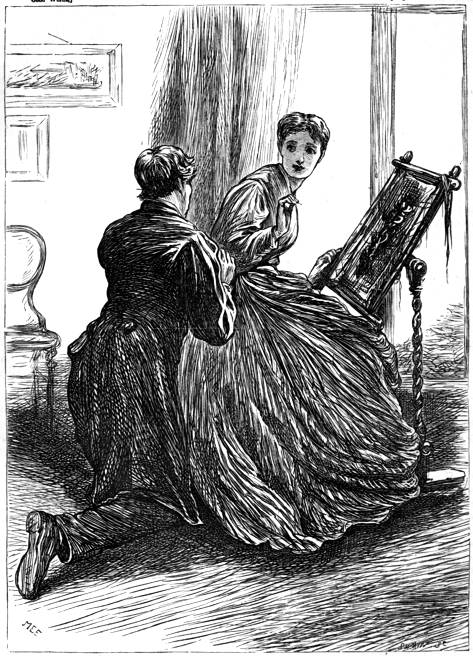 William Gilbert's
Ruth Thornbury; or the Old Maid's Story
Anthony Trollope's
The Claverings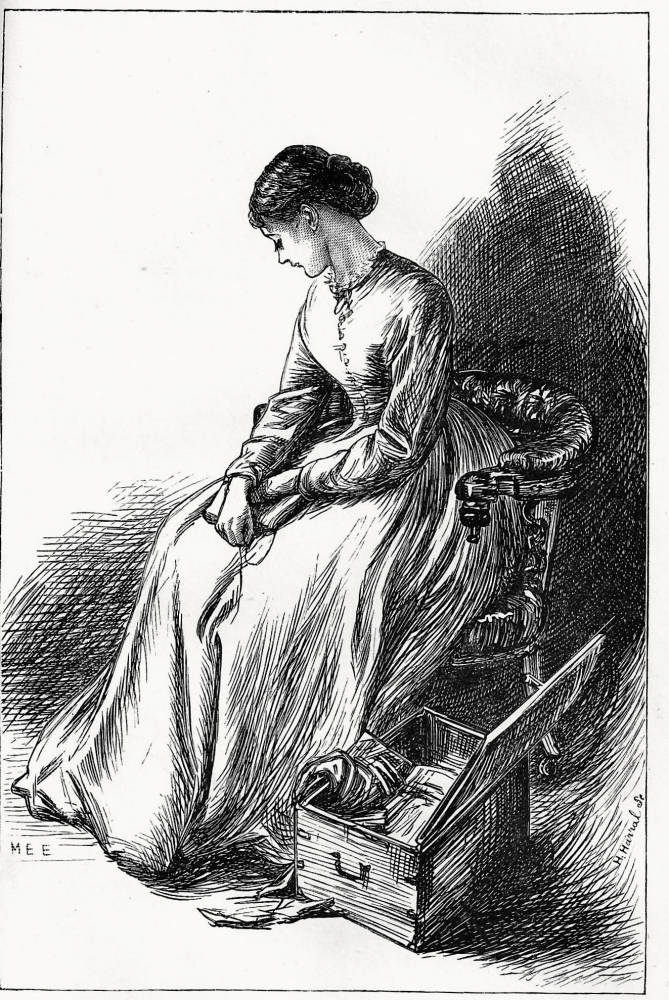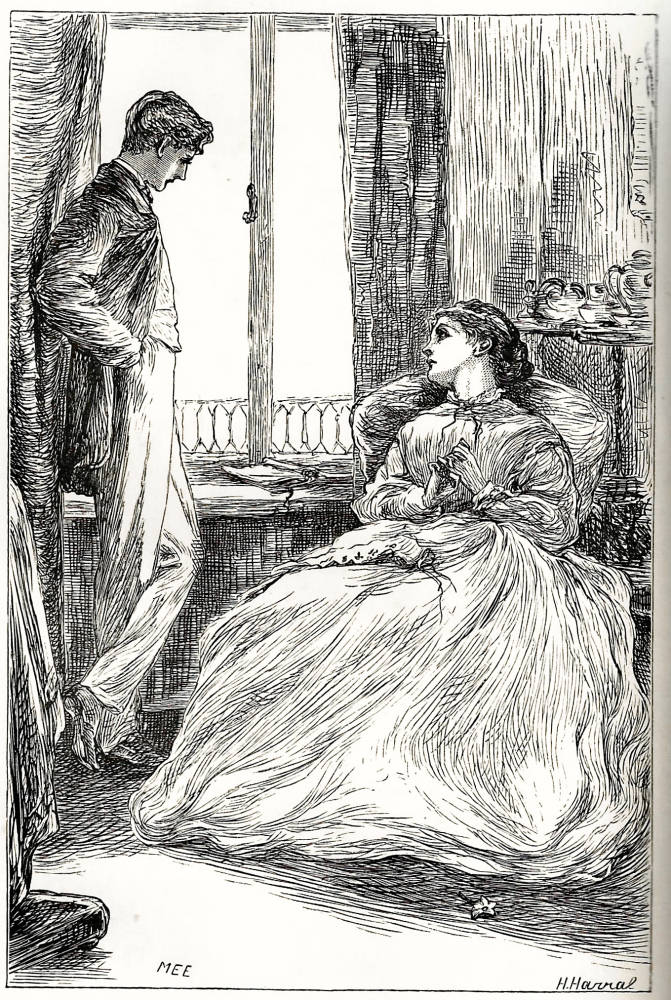 Charles Lever's
The Bramleighs of Bishop's Folly
The Ordel for Wives
Miscellaneous
Periodicals and other works in which Edwards' illustrations appeared
The Argosy (1868).
Braddon, M.E. Birds of Prey. Belgravia 2 (June 1867). Co-illustrated by Braddon.
The Churchman's Family Magazine (1863–64).
Good Words (1866).
The Graphic (1869–80).
Idyllic Pictures. London: Cassell, Petter, & Galpin, 1867. Co-illustrated by Edwards.
The Illustrated Times (1867).
Lever, Charles. The Bramleighs of Bishop's Folly. London: Chapman & Hall, 1872. Illustrated by M. E. Edwards.
Once a Week (1865–68).
The Quiver (1864–68).
The Sunday Magazine
(1865).
Trollope, Anthony. The Claverings. The Cornhill Magazine 13–15 (1866–67).
Secondary Works
[Anon] 'The Claverings.' London Review 14 (11 May 1867): p.547.
Cherry, Deborah. Victorian Woman Artists. London: Routledge, 1993.
Clayton, Ellen C. English Female Artists. 2 Vols. London: Tinsley, 1876.
Cooke, Simon. Illustrated Periodicals of the 1860s. London: British Library, 2010.
Engen, Rodney. Exhibition of Proof Wood Engravings at the Mendez Gallery. Stroud: Hodgkins, 1986.
Garrigan, Kristine Ottesen. 'Women Artists.' Victorian Britain: An Encyclopaedia. Ed. Sally Mitchell. Abingdon: Routledge, 2011. pp. 864 –66.
Gerrish Nunn, Pamela. Victorian Women Artists. London: The Women's Press, 1987.
Hall, N. John. Trollope and His Illustrators. New York: St Martins Press, 1980.
The Newcastle Guardian and Tyne Mercury.
8 August 1868. p. 7.
Reid, Forrest. Illustrators of the Eighteen Sixties. 1928; rpt. New York: Dover, 1975.
Trollope, Anthony. An Autobiography. 2 Vols. London: Blackwood, 1883.
White, Gleeson. English Illustration: The Sixties, 1855–70. 1897; rpt. Bath: Kingsmead, 1970.
---
Last modified 7 September 2014