Winkle's Bride, a re-interpretation of two earlier Phiz illustrations, facing 672, 9.3 cm high by 13.7 cm wide (3 ¾ inches by 5 ⅜ inches) vignetted, in Chapter XLVII of Dickens's The Posthumous Papers of the Pickwick Club from The Charles Dickens Library Edition, Vol. 2 (1910).
Scanned image, colour correction, sizing, caption, and commentary by Philip V. Allingham. [You may use this image without prior permission for any scholarly or educational purpose, as long as you (1) credit the person who scanned the image, and (2) link your document to this URL in a web document or cite the Victorian Web in a print one.]
Passage Realised: Providing a Conventional Happy Ending
"Oh, Mr. Pickwick!" said Arabella, in a low voice, as if alarmed at the silence." Can you forgive my imprudence?"
Mr. Pickwick returned no verbal response to this appeal; but he took off his spectacles in great haste, and seizing both the young lady's hands in his, kissed her a great number of times—perhaps a greater number than was absolutely necessary — and then, still retaining one of her hands, told Mr. Winkle he was an audacious young dog, and bade him get u This, Mr. Winkle, who had been for some seconds scratching his nose with the brim of his hat, in a penitent manner, did; whereupon Mr. Pickwick slapped him on the back several times, and then shook hands heartily with Perker, who, not to be behind-hand in the compliments of the occasion, saluted both the bride and the pretty housemaid with right good-will, and, having wrung Mr. Winkle's hand most cordially, wound up his demonstrations of joy by taking snuff enough to set any half-dozen men with ordinarily-constructed noses, a-sneezing for life.
"Why, my dear girl," said Mr. Pickwick, "how has all this come about? Come! Sit down, and let me hear it all. How well she looks, doesn't she, Perker?" added Mr. Pickwick, surveying Arabella's face with a look of as much pride and exultation, as if she had been his daughter. [Chapter XLVII, "Is chiefly devoted to matters of business, and the temporal advantage of Dodson and Fogg — Mr. Winkle reappears under extraordinary circumstances — Mr. Pickwick's Benevolence proves stronger than his obstinacy," 410-411]
Commentary: A Suitably Romantic Conclusion for Mr. Winkle
Furniss's original caption: Mr. Pickwick returned no verbal response to this appeal, but took off his spectacles in great haste, and seizing both the young lady's hands in his, kissed her a great number of times. — Pickwick, 675.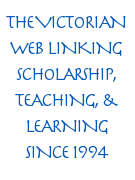 The lithograph is juxtaposed against the dialogue in which Pickwick's attorney, Mr. Perker, persuades his client to pay all the legal fees arising from Pickwick v. Bardell, including the plaintiff's as well as his own, in order to have themselves rescued "from this den of wretchedness" (672). In return, reports Perker, Mrs. Bardell will attest in writing to the plotters of the scheme being Dodson and Fogg entirely, and that she was merely their unwitting "instrument" (673). For a mere hundred and fifty pounds (instead of the exorbitant judgment of the jury). As Pickwick struggles with both his conscience and his indignation that "these Freeman Court sharks" (672) should get a penny out of him, Sam announces the arrival of "lady" (Miss Arabella Allen) who is accompanied by her fiancé, Nathaniel Winkle. This, then, is the situation as described by Dickens that Furniss, based on two precedents composed by Phiz, has chosen to illustrate. The development of this marriage theme confirms that the picaresque novel has now shifted from a satire on a ridiculous law (and predatory attorneys) into the genre of romantic comedy.
Winkle knowingly smiles in the foreground, for Pickwick's avuncular performance has convinced him that he was right in thinking his mentor would approve of a marriage to a "Dingley Dell" girl. In the background, Sam struggles to persuades a somewhat overdressed Mar to kiss him behind the cupboard dorr. Perker, up left, is delighted, perhaps more so because the arrival of the newlyweds has taken his client's mind off paying the costs of the unjust lawsuit. The voluminous dresses and oversized hats in which Furniss has costumed the young women seem at variance with the actual ladies' fashions of the late 1820s, the period in which Dickens has set this part of the novel. That quibble aside, Furniss's treatment, although somewhat theatrical, is much more naturalistic than Phiz's in either of his versions, and Furniss has provided great variety in the postures, gestures, and dispositions of the figures, showing, in particular, the enthusiasm of Perker and the animated delight of Winkle.
Other artists who illustrated this work, 1836-1910
Relevant Chapman & Hall (1836) and Household Edition (1874) illustrations
Left: The betrothal scene in the 1874 Household Edition: Mr. Pickwick could scarcely believe the evidence of his own senses. Right: Phiz's original September 1837 steel-engraving, Mr. Winkle Returns under Extraordinary Circumstances (Ch. XLVII).
Bibliography
Dickens, Charles. Pickwick Papers. Illustrated by Robert Seymour and Hablot Knight Browne. London: Chapman & Hall, 1836-37.
_____. Posthumous Papers of the Pickwick Club. Illustrated by Thomas Nast. The Household Edition. 16 vols. New York: Harper and Brothers, 1873. Vol. 4.
_____. Posthumous Papers of the Pickwick Club. Illustrated by Hablot Knight Browne ('Phiz'). The Household Edition. 22 vols. London: Chapman and Hall, 1874. Vol. 5.
_____. Posthumous Papers of the Pickwick Club. Illustrated by Harry Furniss. The Charles Dickens Library Edition. 18 vols. London: Educational Book, 1910. Vol. 2.
---
Created 10 December 2019

Last modified 6 February 2020