Mr. Dick suggests treatment for David by Harry Furniss. Fourth illustration for Dickens's Personal History and Experience of David Copperfield, Volume 10 in the Charles Dickens Library Edition (1910), Chapter XIII, "The Sequel of My Resolution," facing page 192. 9 x 13.8 mm (3 ½ by 5 ⅜ inches) vignetted. Caption: "What shall you do with him?" said Mr. Dick, scratching his head. "Yes," said my aunt, with a grave look, and her forefinger held up. "Why, if I was you," said Mr. Dick, looking vacantly at me, "I should wash him!" — Copperfield, p. 193. [Click on the image to enlarge it.]
Passage Illustrated: David acquires odd adoptive parents
Felix Octavius Carr Darley's lithographic frontispiece for Volume II of the Sheldon & Co. Household Edition: "Janet! Donkeys!" (New York, 1863).
"Well then," returned my aunt, softened by the reply, "how can you pretend to be wool-gathering, Dick, when you are as sharp as a surgeon's lancet? Now, here you see young David Copperfield, and the question I put to you is, what shall I do with him?"
"What shall you do with him?" said Mr. Dick, feebly, scratching his head. "Oh! do with him?"
"Yes," said my aunt, with a grave look, and her forefinger held up. "Come! I want some very sound advice."
"Why, if I was you," said Mr. Dick, considering, and looking vacantly at me, "I should —" The contemplation of me seemed to inspire him with a sudden idea, and he added, briskly, "I should wash him!"
"Janet," said my aunt, turning round with a quiet triumph, which I did not then understand, "Mr. Dick sets us all right. Heat the bath!" [Chapter XIII, "The Sequel of My Resolution," ​ 193​]
Commentary: Aunt Betsey's Cottage and its Domestic Realia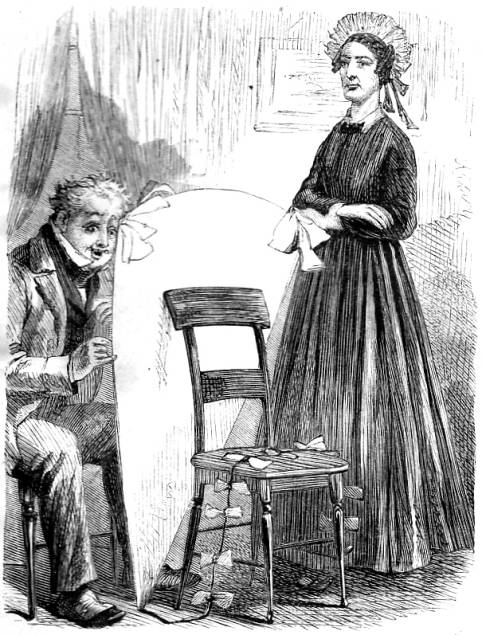 Sol Eytinge, Jr.'s Diamond Edition study of David's aunt and her slightly crazed companion in retirement, Miss Trotwood and Mr. Dick (1867).
Phiz's approach was far less dramatic than Fred Barnard's, and Furniss clearly had to choose between the two if he were to emphasize one of the novel's most important scenes, namely that in which David meets his "estranged" Aunt and her "strange" companion in her domestic retreat, a cottage on the Downs. For one so young, David has taken an extreme chance, abandoning his hand-to-mouth existence as Mr. Murdstone's neglected stepson to throw himself on the mercy of a relative whom he cannot recall meeting.
Rejecting, then, both the Barnard and Phiz "outdoor" approaches, Furniss takes us into Aunt Betsey's parlour to witness her asking Mr. Dick the momentous question, "What shall I do with him?" Furniss captures the very moment when Aunt Betsey has raised her right index finger for emphasis, and Mr. Dick, pondering her query, looks bemusedly at the barefoot ragamuffin in shredded clothing. Outside the bay window, the donkey-boys and their misbehaving charges are still cavorting, but inside all is middle class order and decorum. Even though Aunt Betsey is the authority and David the silent petitioner, Furniss focuses on the unlikely judge, who by his outstretched hand seems about to sit down. Mr. Dick has yet to have inspiration strike him. The illustrator makes Miss Trotwood angular, lean, and rigid, perhaps to imply her rigorous nature which here will relent to give the orphan a real home.
Other Studies of David at Aunt Betsey's Cottage from Other Editions (1849-1910)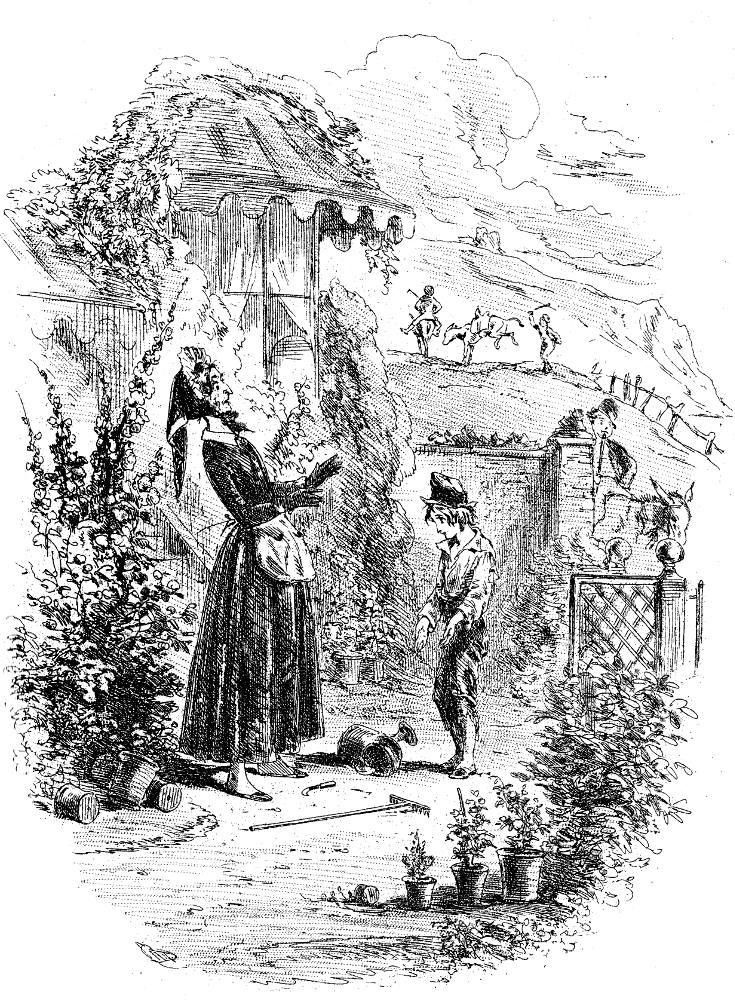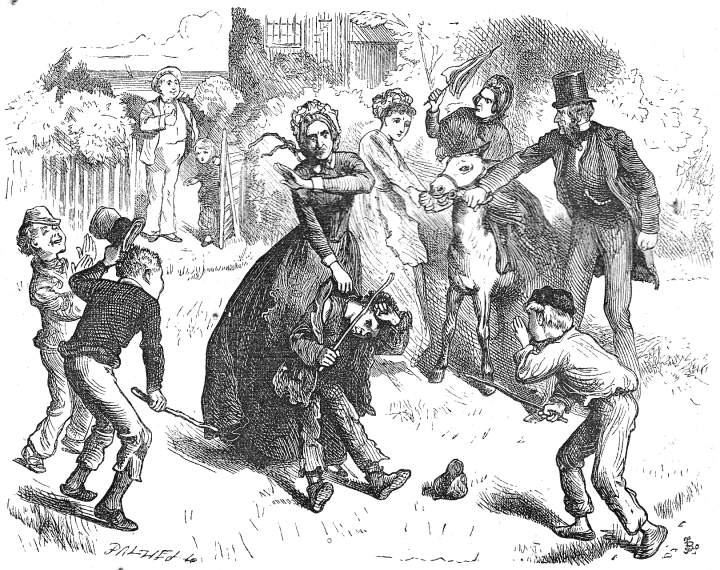 eft: ​Phiz's description of the culmination of David's six-day journey on the Kent Road, Sept. 1849: I make myself known to myAunt. Centre: Fred Barnard's Household Edition study of the incident which brings Aunt Betsey and David together dramatically: The Battle on the Green. (1872). Right: Kyd's 1910 Player's cigarette card no. 36 representing Aunt Betsey in her housekeeping clothes, Betsey Trotwood. [Click on the images to enlarge them.]
Relevant Illustrated Editions of this Novel (1849 through 1910)
Scanned image and text by Philip V. Allingham. [You may use this image without prior permission for any scholarly or educational purpose as long as you (1) credit the person who scanned the image and (2) link your document to this URL in a web document or cite the Victorian Web in a print one.]
Bibliography
Bentley, Nicolas, Michael Slater, and Nina Burgis. The Dickens Index. Oxford and New York: Oxford U. P., 1988.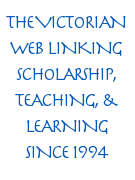 Davis, Paul. Charles Dickens A to Z: The Essential Reference to His Life and Work. New York: Facts On File, 1998.
Dickens, Charles. The Personal History of David Copperfield, illustrated by Hablot Knight Browne ("Phiz"). The Centenary Edition. London & New York: Chapman & Hall, Charles Scribner's Sons, 1911. 2 vols.
_______. The Personal History of David Copperfield. Illustrated by Sol Eytinge, Jr. The Diamond Edition. 14 vols. Boston: Ticknor & Fields, 1867. Vol. V.
_______. David Copperfield, with 61 illustrations by Fred Barnard. Household Edition. London: Chapman and Hall, 1872. Vol. III.
_______. The Personal History and Experiences of David Copperfield. Illustrated by Harry Furniss. The Charles Dickens Library Edition. London: Educational Book Company, 1910. Vol. X.
Hammerton, J. A., ed. The Dickens Picture-Book: A Record of the the Dickens Illustrations. London: Educational Book, 1910.
Steig, Michael. Dickens and Phiz. Bloomington & London: Indiana U. P., 1978.
---
Created 6 March 2022