Georgie Gaskin's full name was Georgina Evelyn Cave Gaskin (née France). She was born on 8 December 1866 in Shrewsbury, and met her future husband Arthur Gaskin while studying at the Birmingham School of Art. They were, says Alan Crawford, "a thoroughly artistic couple," often working closely together. Of their jewellery, for example, Georgie said, "I did all the designing & he did all the enamel, and we both executed the work with our assistants" (qtd. in Morris 150). But they also worked independently, and in their own individual styles. In the 1890s, for instance, Georgie's illustrations featured "doll-like children in smocks and bonnets, drawn in fine outline and often in colour" (Crawford). Both were founder members of the Arts and Crafts movement at the Birmingham School of Art. The couple retired to the Cotswolds in 1924, where Arthur died in 4 June 1928, and Georgie on 29 October 1934. They were buried in the churchyard of St James's Church, Chipping Camden, Gloucestershire. — Jacqueline Banerjee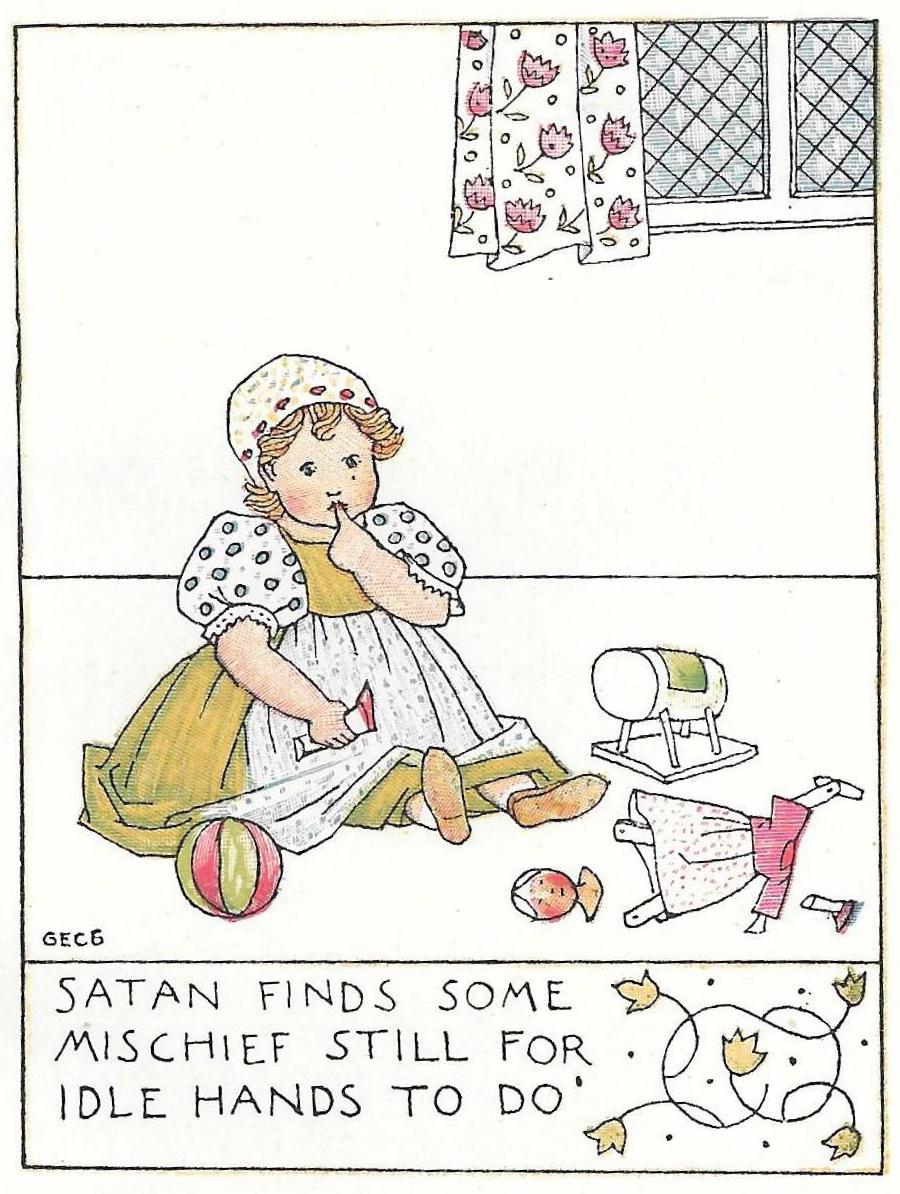 Biographical and critical material
Contextual material
Works
Bibliography
Crawford, Alan. "Gaskin [née France], Georgie Evelyn Cave (1866–1934), designer." Oxford Dictionary of National Biography. Web. 6 August 2020.
Morris, William. Collected Letters, Vol. IV: 1893-1896. Ed. Norman Kelvin. Princeton: Princeton University Press, 1896.
Tuer, Andrew White. History of the Horn-Book. London: The Leadenhall Press, 1897. Internet Archive. Contributed by the Wellcome Library. Web. 1 February 2921.
---
Last modified 9 October 2020