rthur Jules Goodman (-1926) was a prolific fin-de-siècle magazine illustrator whose his period of greatest productivity took place between the turn of the century and the First World War. Originally from Connecticut, Goodman worked in Detroit before moving to Cleveland, where he was active in the local art club and worked for the lithography firm of W. J. Morgan. Moving briefly to New York, he studied at the Julian Academy, Paris, between 1885 and 1890, during which period he took up magazine illustration. Between 1897 and 1908 he was involved with other contemporary artists such as Charles Green in the new illustrations for the Gadshill Edition of the of Charles Dickens, being responsible for illustrating the two-volume Christmas Books. He also executed a lithographic frontispiece for the pocket-sized Chapman and Hall edition of No Thoroughfare (1898). Although his work for such popular magazines as the Cosmopolitan is now largely forgotten, his 1903 poster promoting Buffalo Bill's Wild West Show is still widely available.
"An Imaginative Woman" (1894)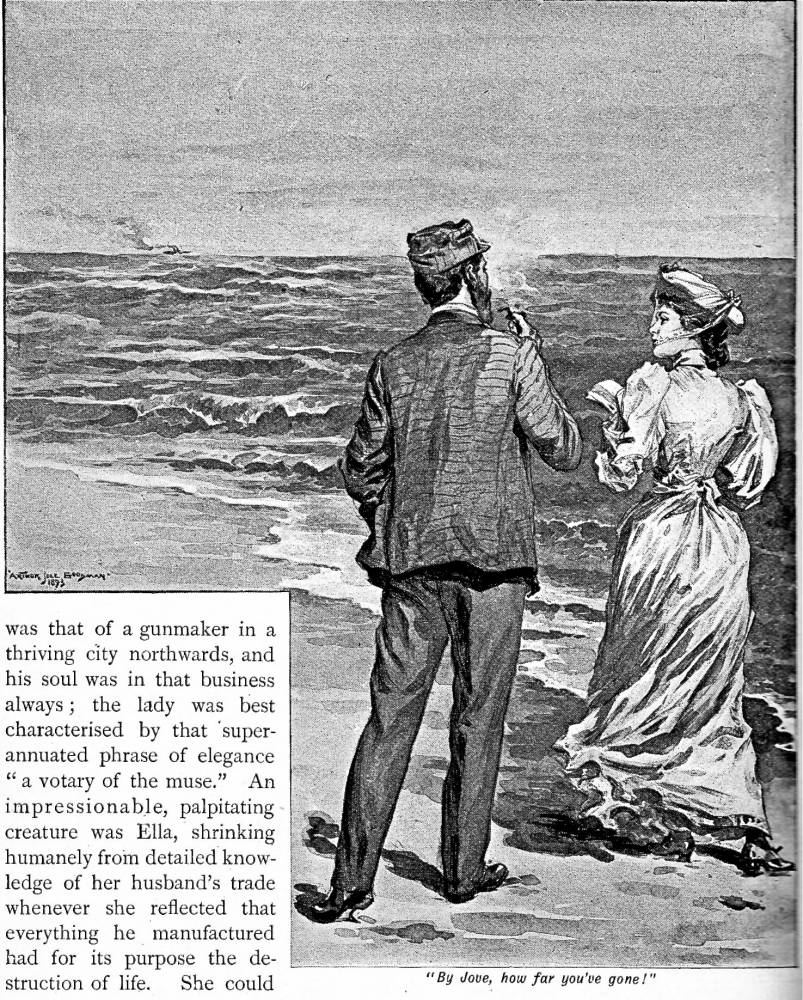 No Thoroughfare

by Charles Dickens and Wilkie Collins (1898)
Bibliography
Dickens, Charles, and Wilkie Collins. No Thoroughfare. Il. Jules Goodman. London: Chapman and Hall, 1898.
Hardy, Thomas. "An Imaginative Woman." The Pall Mall Magazine (April 1894), Vol. 2.
---
Last modified 1 June 2014