'With you — Hob and Nob,' returned the Sergeant (p. 34) — Frontispiece" [in the Forge prior to Magwitch's Capture] by Charles Green. 1898. 3 ½ inches high by 5 ⅜ inches wide (9 cm high by 13.7 cm wide). Dickens's Great Expectations, Gadshill Edition, in which the plates have neither captions nor page numbers, being inserted into the text; the editor, Andrew Lang, has provided, however, a separate "List of Illustrations" for ten plates, including the Frontispiece.
Passage Illustrated
"Good stuff, eh, sergeant?" said Mr. Pumblechook.
"I'll tell you something," returned the sergeant; "I suspect that stuff's of your providing."
Mr. Pumblechook, with a fat sort of laugh, said, "Ay, ay? Why?"
"Because," returned the sergeant, clapping him on the shoulder, "you're a man that knows what's what."
"D'ye think so?" said Mr. Pumblechook, with his former laugh. "Have another glass!"
"With you. Hob and nob," returned the sergeant. "The top of mine to the foot of yours, — the foot of yours to the top of mine, — Ring once, ring twice, — the best tune on the Musical Glasses! Your health. May you live a thousand years, and never be a worse judge of the right sort than you are at the present moment of your life!"
The sergeant tossed off his glass again and seemed quite ready for another glass. [Chapter V, 34]
Commentary
The Annotated Dickens provides the following caption, which is not in the original Gadshill Edition: "He drank to His Majesty's Health" (Ch. 5; II, 852). The editors also note that the subject of their toast is not George IV, but George III, "who died in 1820" (II, 852, note 3). The toast involving the clinking of glasses certainly establishes a pre-Victorian context.
The scene contrasts Pumblechook's toadying to the forces of the Establishment (the soldiers sent out to recapture the escaped convicts Magwitch and Compeyson) and Joe's doggedly working (right of centre, rear). While blond-haired Joe pays careful attention to the repair of the handcuffs that will be needed once the escapees are apprehended, the Sergeant flatters Pumblechook as a man who "knows what's what" as he consumes the port wine that the seed merchant has brought as a present for Mrs. Joe's Christmas dinner. Pip watches in amazement and apprehension (still mindful of how the tar-water in the brandy was detected) as the the two toast one another, their bodies and raised arms effectively "imprisoning" the figure of Pip. Green has surely chosen this moment because it also implies a criticism of the military leader for drinking on the job.
Other Artists' Illustrations for Dickens's
Great Expectations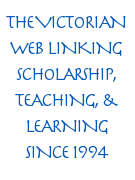 Scanned image and text by Philip V. Allingham. [You may use this image without prior permission for any scholarly or educational purpose as long as you (1) credit the person who scanned the image and (2) link your document to this URL in a web document or cite the Victorian Web in a print one. This image is reproduced courtesy of The Charles Dickens Museum, 48 Doughty Street, London WC1N 2LF.]
Bibliography:
Great Expectations

(1861-1988)

Dickens, Charles. Great Expectations. Harper's Weekly: A Journal of Civilization. Illustrated by John McLenan. Vol. IV. (1861).

_____. ("Boz."). Great Expectations. With thirty-four illustrations from original designs by John McLenan. Philadelphia: T. B. Peterson (by agreement with Harper & Bros., New York), 1861.

_____. A Tale of Two Cities and Great Expectations. Illustrated by Sol Eytinge, Jr. The Diamond Edition. Boston: Ticknor & Fields, 1867.

_____. Great Expectations. Illustrated by Henry Matthew Brock. London: Hodder and Stoughton, n. d. [1916].

_____. Great Expectations. Illustrated by  Charles Green. Gadshill Edition. London: Chapman and Hall, 1897-1908. Note: All material is reproduced courtesy of The Charles Dickens Museum, 48 Doughty Street, London WC1N 2LF.

_____. Great Expectations. Volume 19 of the Edition de Grande Luxe. Ed. Richard Garnett. London: Merrill and Baker, 1900.

_____. Great Expectations. "With 28 Original Plates by Harry Furniss." Volume 14 of the Charles Dickens Library Edition. 18 vols. London: Educational Book Co., 1910. Note: All material except the title-page vignettes "Characters in the Story" is reproduced courtesy of The Charles Dickens Museum, 48 Doughty Street, London WC1N 2LF

_____. Great Expectations. Illustrated by Henry Matthew Brock. London: Hodder and Stoughton, n. d. [1916].

_____. Great Expectations. Ed. Edward Guiliano and Philip Collins. The Annotated Dickens. 2 vols. New York: Clarkson N. Potter, 1988. II, 822-1115./p>
---
Created 16 February 2007

Last modified 29 February 2020