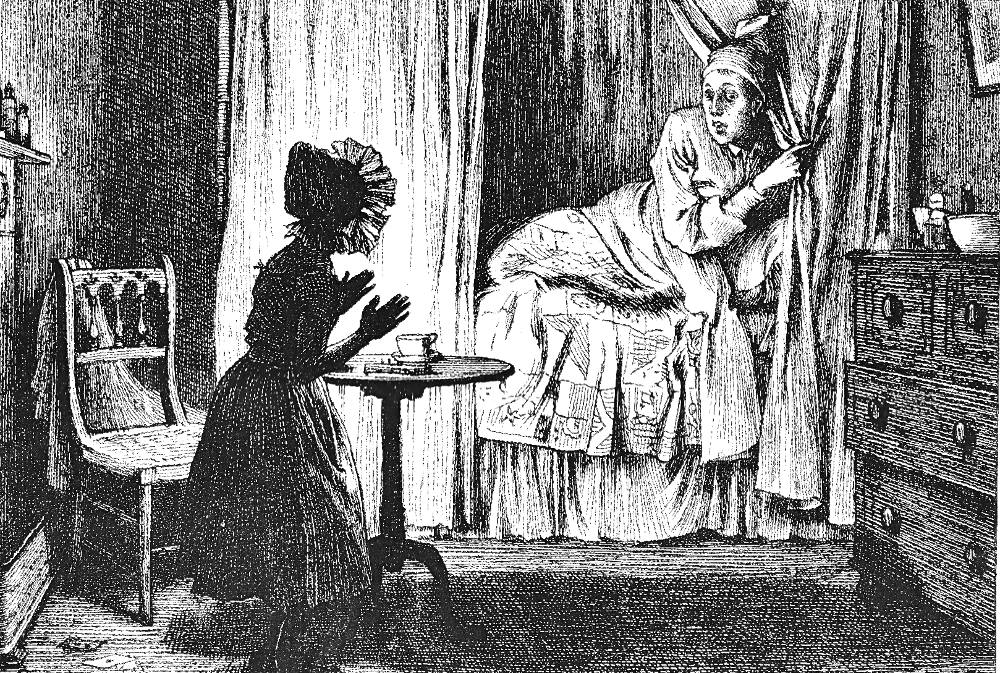 The Marchioness jumped up quickly, and clapped her hands — Chap. LXIV by Charles Green. 1876. 9.6 cm high by x 13.6 cm wide. Dickens's The Old Curiosity Shop, thirty-fourth illustration in the British Household Edition, IV: 236. Running head: "The Marchioness an Accredited Agent" (237). [Click on the image to enlarge it.]
Context of the Illustration: Dick Swiveller regains consciousness
"It's an Arabian Night; that's what it is," said Richard. "I'm in Damascus or Grand Cairo. The Marchioness is a Genie, and having had a wager with another Genie about who is the handsomest young man alive, and the worthiest to be the husband of the Princess of China, has brought me away, room and all, to compare us together. Perhaps," said Mr. Swiveller, turning languidly round on his pillow, and looking on that side of his bed which was next the wall, 'the Princess may be still — No, she's gone."
Not feeling quite satisfied with this explanation, as, even taking it to be the correct one, it still involved a little mystery and doubt, Mr Swiveller raised the curtain again, determined to take the first favourable opportunity of addressing his companion. An occasion presented itself. The Marchioness dealt, turned up a knave, and omitted to take the usual advantage; upon which Mr Swiveller called out as loud as he could — "Two for his heels!"
The Marchioness jumped up quickly and clapped her hands. "Arabian Night, certainly," thought Mr. Swiveller; "they always clap their hands instead of ringing the bell. Now for the two thousand black slaves, with jars of jewels on their heads!"
It appeared, however, that she had only clapped her hands for joy; for directly afterward she began to laugh, and then to cry; declaring, not in choice Arabic but in familiar English, that she was "so glad, she didn't know what to do." [Chapter LXIV, 233-34]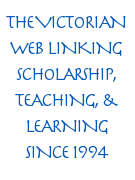 Related Resources
Scanned image and text by Philip V. Allingham. [You may use this image without prior permission for any scholarly or educational purpose as long as you (1) credit the person who scanned the image and (2) link your document to this URL in a web document or cite the Victorian Web in a print one.]
Bibliography
Dickens, Charles. The Old Curiosity Shop. Illustrated by Charles Green. The Household Edition. 22 vols. London: Chapman and Hall, 1876. XII.
---
Created 8 May 2020

Last modified 22 November 2020