Under the entry for Thomas Maybank, Bridget Peppin and Lucy Micklethwait's Dictionary of British Book Illustrators has only "See Hector Thomas Maybank Webb" but no entry for that person exists. Simon Houfe rather more helpfully describes the artist as a "Fairy illustrator and painter," who worked in "Beckenham, Croydon and Esher, contributing a number of startling fairy designs to Punch between 1902 and 1904 . . . all taking their inspiration from Doyle's work, pages of meticulous little figures drawn with pen and ink" (226). Maybank, who also contributed to Pick-Me-Up in 1899, exhibited at the Royal Academy, Royal Society of British Artists, the the Royal Hibernian Academy, and the Royal Institute of Oil Painters.
Although inspired by Richard Doyle, J. Noel Paton, and possibly George Cruikshank's earlier fairy illustrations, his more crowded compositions remind one of Richard Dadd, whose work he was unlikely to have seen. — George P. Landow
Works illustrated on this site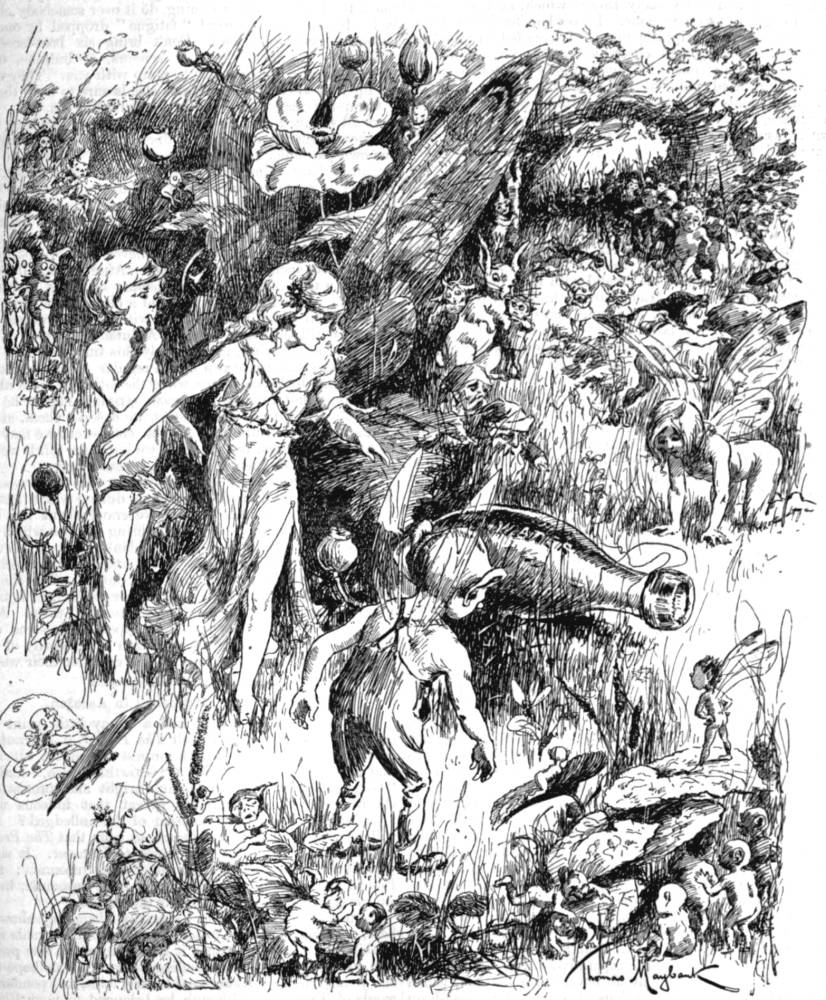 Works not illustrated on this site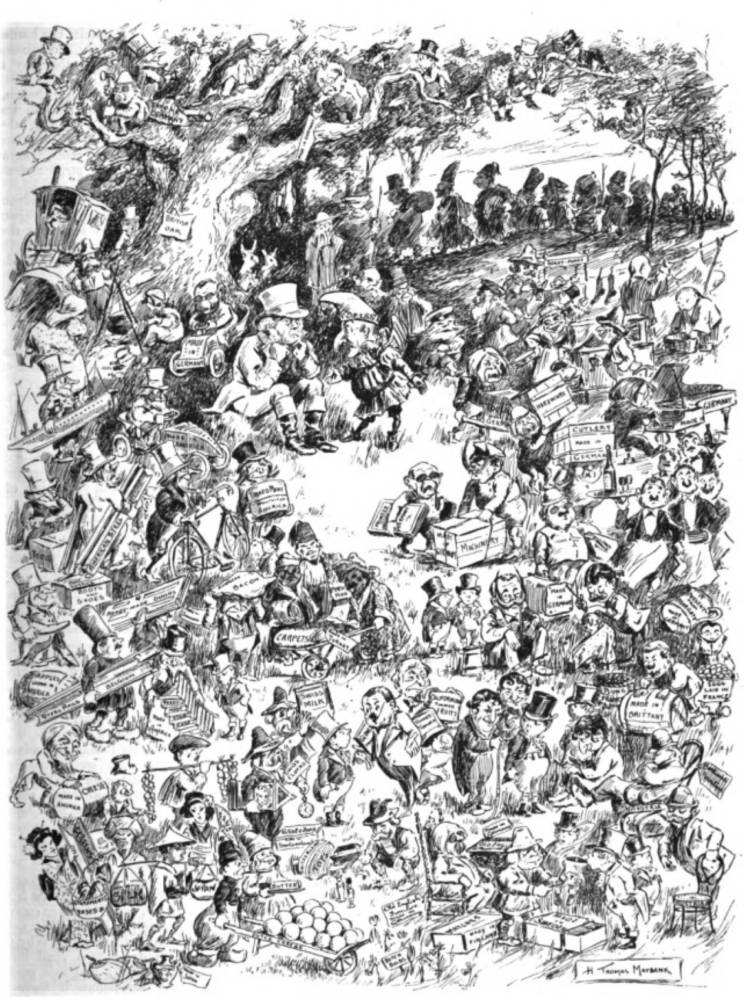 A Bank Holiday in Goblin Land

Coronation of Titania
Related material
Bibliography
Houfe, Simon. The Dictionary of 19th Century British Book Illustrators. . Rev. Ed. Woodbridge, Suffolk: Antique Collectors Club, 1998.
Peppin, Bridget, and Lucy Micklethwait. Dictionary of British Book Illustrators: The Twentieth Century. London: John Murray, 1983.
---
Last modified 1 January 2020