We walked round the garden twice or thrice more (Vol. V, page 205) — twenty-sixth wood-engraving for Charles Dickens's Great Expectations, first published in Instalment 19, serialised in Harper's Weekly V for 6 April 1861, Chapter XXIX. 11.8 cm by 11.6 cm wide (4 ½ inches square) Plate 20 (facing p. 140 in the T. B. Peterson single-volume edition of 1861). [Click on the images to enlarge them.]
Passage Illustrated: "So, Estella and i went out into the garden by the gate'
My involuntary start occasioned her to lay her hand upon my arm. Instantly the ghost passed once more and was gone.
What was it?
"What is the matter?" asked Estella. "Are you scared again?"
"I should be, if I believed what you said just now," I replied, to turn it off.
"Then you don't? Very well. It is said, at any rate. Miss Havisham will soon be expecting you at your old post, though I think that might be laid aside now, with other old belongings. Let us make one more round of the garden, and then go in. Come! You shall not shed tears for my cruelty to-day; you shall be my Page, and give me your shoulder."
Her handsome dress had trailed upon the ground. She held it in one hand now, and with the other lightly touched my shoulder as we walked. We walked round the ruined garden twice or thrice more, and it was all in bloom for me. If the green and yellow growth of weed in the chinks of the old wall had been the most precious flowers that ever blew, it could not have been more cherished in my remembrance. [Chapter XXIX, 205[
Commentary: McLenan elaborates on Dickens's minimalist description
The garden was too overgrown and rank for walking in with ease. . . .
What an extraordinary variety of non-European plant-life fills McLenan's English "garden." The American illustrator would have had to improvise, since all that Dickens tells the reader about the garden through which Pip, down from London, and Estella, just back from finishing school in France, stroll is that it is "rank" and "overgrown." Both figures seem unnaturally stiff and formally dressed. Pip's reference point for describing the garden at Satis House (that is, Restoration House in Rochester, ent) is how the garden looked when he was a child visiting Satis House, and in particular the afternoon that he engaged "the fighting boy" (Herbert) in a pugilistic exercise at the conclusion of which Herbert threw in the sponge. In this somewhat improbable garden of gigantic succulents the leaves dwarf the strollers, almost menacing them. But McLenan's Pip and Estella, now in their late adolescence, seem oblivious to any danger in this extraordinarily rank, overgrown garden. Its wall is merely implied by the presence of a few rows of bricks sketchen in lightly at the back. There is the merest hint of "the green and yellow growth of weed in the chinks of the old wall."
Relevant Illustration from a later edition (1876, 1898)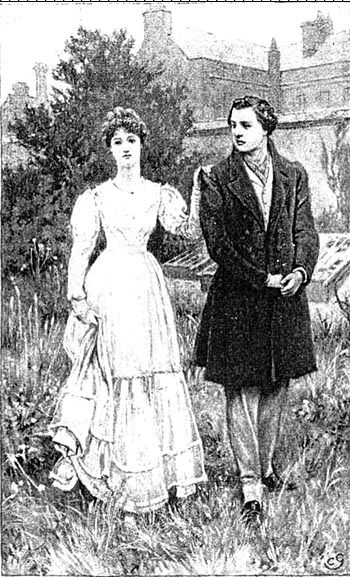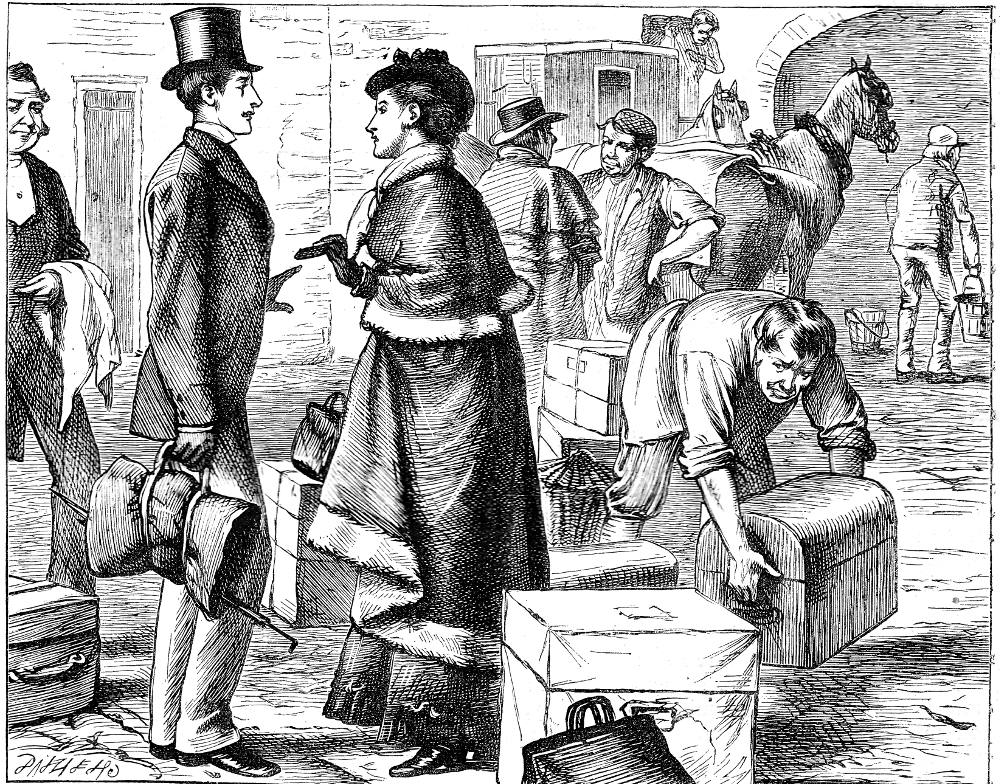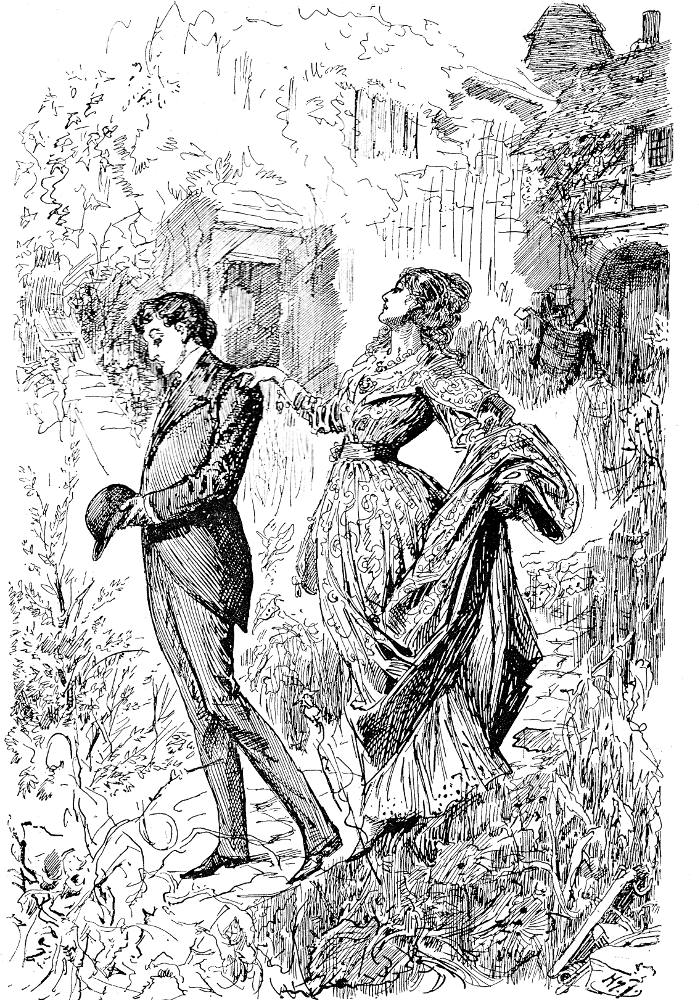 Left: Charles Green's more realistic and more psychological portrait of the fashionably dressed young couple: Pip and Estella Walking in the Garden (Gadshill Edition, 1898). Centre: F. A. Fraser's study of the maturing couple: "Oh, you must take the purse!" (Household Edition). Right: Harry Furniss's version of the same scene: Estella and Pip in Miss Havisham's Garden (Charles Dickens Library Edition, 1910). [Click on the image to enlarge it.]
Other Depictions of Pip and Estella in other editions (1861-1910)
Related Material
Other Artists' Illustrations for the Novel (1862-1939)
Scanned images and text by Philip V. Allingham. [You may use these images without prior permission for any scholarly or educational purpose as long as you (1) credit the photographer and (2) link your document to this URL in a web document or cite the Victorian Web in a print one.]
Bibliography
Allingham, Philip V. "The Illustrations for Great Expectations in Harper's Weekly (1860-61) and in the Illustrated Library Edition (1862) — 'Reading by the Light of Illustration'." Dickens Studies Annual, Vol. 40 (2009): 113-169.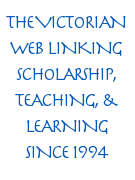 _______. "'We Can Now See That the Days of Illustrated Novels Were Drawing to an End' — Not So." The Dickens Magazine. Haslemere, Surrey: Bishops Printers. Series 1, Issue 3, pp. 6-7.
Dickens, Charles. Great Expectations. Harper's Weekly: A Journal of Civilization. Illustrated by John McLenan. Vol. IV-V (24 November 1860 through 3 August 1861).
______. ("Boz."). Great Expectations. With thirty-four illustrations from original designs by John McLenan. Philadelphia: T. B. Peterson (by agreement with Harper & Bros., New York), 1861.
______. Great Expectations. Volume 6 of the Household Edition. Illustrated by F. A. Fraser. London: Chapman and Hall, 1876.
Paroissien, David. The Companion to "Great Expectations." Westport, Conn.: Greenwood, 2000.
Watts, Alan S. "Why Wasn't Great Expectations Illustrated?" The Dickens Magazine. Haslemere, Surrey: Bishops Printers. Series 1, Issue 2, pp. 8-9.
Waugh, Arthur. "Charles Dickens and His Illustrators." Retrospectus and Prospectus: The Nonesuch Dickens. London: Bloomsbury, 1937, rpt. 2003. Pp. 6-52.
---
Created 10 December 2007 Last updated 15 December 2021