A meeting under the Greenwood tree by Phiz (Hablot Knight Browne), September 1848. Steel-engraving. 9.5 cm high by 13.8 cm wide (3 ¾ by 5 ⅜ inches), framed, full-page dark plate for Roland Cashel, Chapter XVIII, "A Meeting under the Greenwood Tree," facing p. 168. Steig, plate 122. [Return to the text of Steig, Ch. VII.] [Click on the image to enlarge it; mouse over links.]
Passage Illustrated: Tom Hinton's Assignation with Lady Laura Kilgoff at Phoenix Park
He now hastened along, and speedily emerging at a little grassy opening of the wood, came in sight of a lady walking at some distance in front. The fashionable air and splendid dress, which might have suited the most brilliant promenade of a great city, seemed strange in such a lone, unvisited spot. Linton lost no time in overtaking her, only diminishing his speed as he came closer, when, with his hat removed, and in an attitude of the most humble deference, he said, —
"Pray let me stand excused if I am somewhat behind my time; the fault was not my own."
"Oh, say nothing about it," said a soft musical voice, and Lady Kilgoff turned an easy smile towards him. "'Qui s'excuse, s'accuse,' says the French proverb, and I never dreamt of the accusation. Is it not a lovely day here?" [Chapter XVIII, "Under the Greenwood Tree," 168]
Commentary: From Steig's Analysis of the Dark Plates of
Roland Cashel
Browne displays his compositional abilities in A meeting under the Greenwood tree, where trunks and foliage form a design around the human figures. The artist varied the texture with great effectiveness by using several kinds of roulette. In some of the interior scenes, the mechanical tint adds a degree of depth uncharacteristic of most such subjects among Phiz's work, and at least some reviewers were impressed: Chapman and Hall's catalogue for November 1849 quotes the Edinburgh News on the topic of Roland Cashel to the effect that "the illustrations by Phiz are the finest we have ever seen anywhere, combining, in a new and noble style, line with etching, thus producing all the mellowness of mezzotint in the happiest manner." [Steig, pp. 307-308]
Commentary: The Machinations of the Devious Tom Hinton, Lever's Anti-Hero
Nor lives the heart so cold and dark But in its depths some lingering spark Of love is cherished there!" "The Outlaw." [161]
Lever's epigraph prepares readers for quite another side of the devious Tom Linton, the political opportunist still romantically inclined towards Lady Laura Kilgoff, nee Gardiner. Lady Laura, who was formerly intimate with Linton, should be out of his reach by this stage: she is now a Peeress married to a very jealous, elderly Anglo-Irish politico. Linton gallops from Kilgoff's hotel after persuading him to accept Cashel's invitation to his Shannon River estate, in company with his alluring wife, despite Cashel's (supposed) attentions towards her. Linton seems to be setting up a possible assignation for himself at Tubbermore. Riding fast through Phoenix Park, he catches up with her at a predetermined spot, a ranger's cottage: "a little door led in, passing through which he found himself in one of the long green alleys of that beautiful tract" (167), a private space close to town ideally suited to such a discrete meeting with a married woman. Ironically, Kilgoff has just agreed to back Linton for one of two Members of Parliament that represent Cashel's holdings. Just as Lady Laura drives off in her handsome britschka and Linton reclaims his mount from the impish lad who has been minding it (and, Phiz implies, delighting in overhearing the ex-lovers' exchanges), Lord Charles Frobisher rides up. The diplomat must have recognized the carriage, for he accuses his chum of "flying at high game!" (172). Linton dismisses the charge of intended adultery, describing the interlude as a mere "meeting under the greenwood-tree" (172), an allusion to Amiens' innocent pastoral song of As You Like It (Act Two, Scene Five) in the Forest of Arden, snitched by the dramatist from a ballad in the Gest of Robyn Hode (fifteenth-century Middle English). Linton always has ready a witty rejoinder, even when caught suddenly off guard as he is here.
Phiz couches the clandestine meeting, then, in markedly pastoral terms. Lever's first readers, perusing the illustrations at the head of the September 1848 (sixth) instalment, probably confused the fashionably dressed Linton here with Cashel, and Lady Laura with Olivia Kennyfeck. Thus, Lever seems to have been using the plate as something of a red herring to suggest a romantic understanding developing between Cashel and his attorney's younger daughter. Such a marriage would completely demolish Hinton's control over Cashel, and fortuitously bring the young millionaire back under Kennyfeck's financial scrutiny.
Scanned image and text by Philip V. Allingham. [You may use this image without prior permission for any scholarly or educational purpose as long as you (1) credit the person who scanned the image and (2) link your document to this URL in a web document or cite the Victorian Web in a print one.]
Bibliography
Lever, Charles. Roland Cashel. With 39 illustrations and engraved title-vignette by Phiz. London: Chapman & Hall, 1850.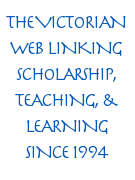 Lever, Charles. Roland Cashel. Illustrated by Phiz [Hablot Knight Browne]. Novels and Romances of Charles Lever. Vols. I and II. In two volumes. Boston: Little, Brown, 1907. Project Gutenberg. Last Updated: 19 August 2010.
Steig, Michael. Chapter VII, "Phiz the Illustrator: An Overview and a Summing Up." Dickens and Phiz. Bloomington: Indiana U. P., 1978. Pp. 299-316.
Stevenson, Lionel. Chapter X, "Onlooker in Florence, 1847-1850." Dr. Quicksilver: The Life of Charles Lever. London: Chapman and Hall, 1939. Pp. 165-183
---
Created 19 November 2002 Last modified 22 December 2022