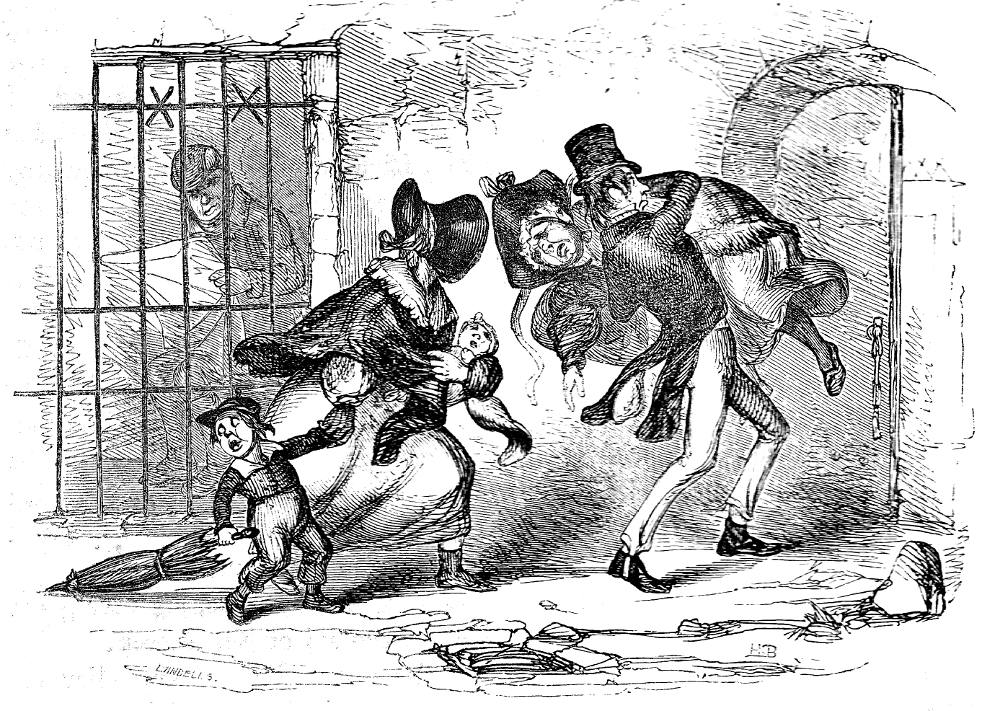 Dick Swiveller to the Rescue — sixty-first illustration for the novel in Master Humphrey's Clock, Part 37. 3 ⅛ x 4 ½ inches (8.3 cm high x 11.3 cm wide). Charles Dickens's The Old Curiosity Shop, Part 34 (London: Chapman & Hall, 26 December 1840), Chapter 63, Vol. 2, 155. [Click on the images to enlarge them.]
Passage Illustrated: Self-consciously Theatrical
"Some friend will rise up for us, mother," cried Kit, "I am sure. If not now, before long. My innocence will come out, mother, and I shall be brought back again; I feel confidence in that. You must teach little Jacob and the baby how all this was, for if they thought I had ever been dishonest, when they grew old enough to understand, it would break my heart to know it, if I was thousands of miles away.— Oh! is there no good gentleman here, who will take care of her!"
The hand slips out of his, for the poor creature sinks down upon the earth, insensible. Richard Swiveller comes hastily up, elbows the bystanders out of the way, takes her (after some trouble) in one arm after the manner of theatrical ravishers, and, nodding to Kit, and commanding Barbara's mother to follow, for he has a coach waiting, bears her swiftly off. [Chapter the Sixty-third, 155]
Dick Swiveller self-cast as a Melodramatic Hero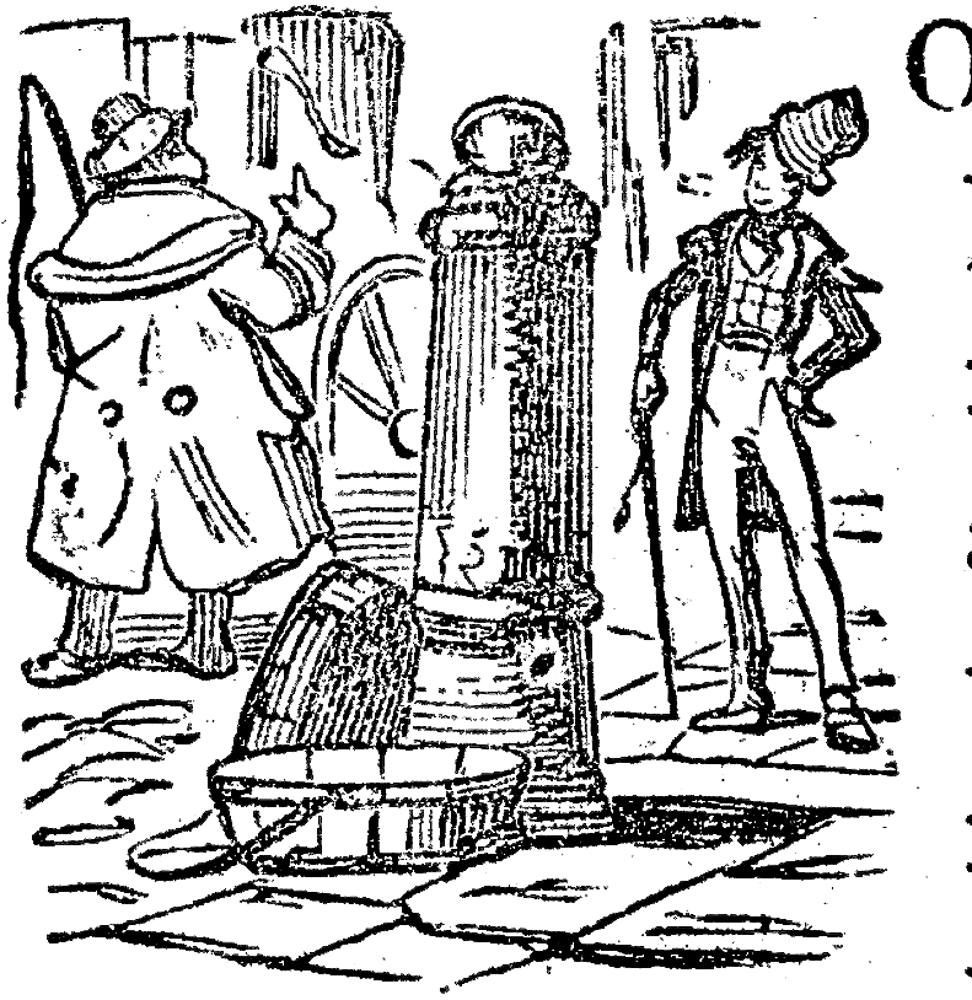 Phiz's initial letter vignette ("P") for the opening of the 2 January 1841 number, depicting Dick Swiveller, his hat askew, getting the coach that will whisk Mrs. Nubbles, her young children, and Barbara's mother away from the Old Bailey.
Phiz has seized upon the somewhat theatrical moment at which, as Kit's mother collapses after the trial and Kit's being pronounced guilty, she faints. "Oh! is there no good gentleman here, who will take care of her?" (155) is Dick's cue. Rushing in like a character in a melodrama, Dick carries off the senseless Mrs. Nubbles, and makes sure that she, Barbara's mother (centre), the baby, and the wailing Jacob all get home safely. A mildly curious turnkey looks upo from his habitual newspaper reading (left, behind the area bars), as Dick exits stage left.
Phiz affords some reinforcement of Dickens's "streaky-bacon" plot construction by underscoring the humorous moment that follows hard on the heels of Kit's Old Bailey trial. However, the illustration also anticipates Swiveller's becoming an active force for good as he becomes the agent for overturning the conviction and punishing the Brasses for their complicity in Quilp's plot to eliminate Kit. Through his urging, the Marchioness implicates her master and mistress in the manufacturing of the case against Kit.
Related Resources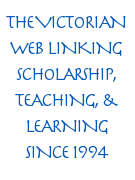 Scanned image and text by Philip V. Allingham. [You may use this image without prior permission for any scholarly or educational purpose as long as you (1) credit the person who scanned the image and (2) link your document to this URL in a web document or cite the Victorian Web in a print one.]
Bibliography
Dickens, Charles. The Old Curiosity Shop in Master Humphrey's Clock. Illustrated by Phiz, George Cattermole, Samuel Williams, and Daniel Maclise. 3 vols. London: Chapman and Hall, 1840.
_____. The Old Curiosity Shop. Frontispieces by Felix Octavius Carr Darley and Sir John Gilbert. The Household Edition. 55 vols. New York: Sheldon & Co., 1863. 4 vols.
Lester, Valerie Browne. Phiz: The Man Who Drew Dickens. London: Chatto and Windus, 2004.
Steig, Michael. Chapter 3, "From Caricature to Progress: Master Humphrey's Clock and Martin Chuzzlewit." Dickens and Phiz. Bloomington & London: Indiana U. P., 1978. 51-85.
Vann, J. Don. "The Old Curiosity Shop in Master Humphrey's Clock, 25 April 1840-6 February 1841." Victorian Novels in Serial. New York: MLA, 1985. 64-5.
---
Last modified 12 November 2020