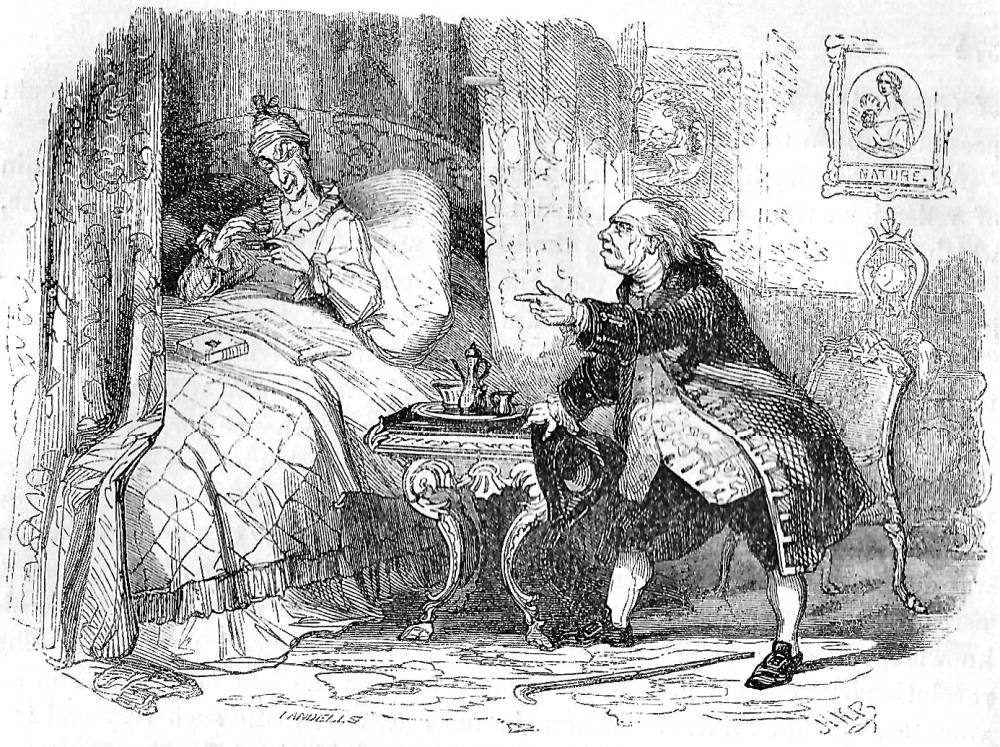 Intruding upon the Privacy of 'A Gentleman' from instalment 39 (6 November 1841) in Master Humphrey's Clock (Part 82), and published by Bradbury and Evans in volume form in 1849. 3 ¼ x 4 ½ inches (8.3 cm high by 11.3 cm wide), vignetted; composite woodblock engraving dropped into text: sixty-eighth illustration in the series for Dickens's Barnaby Rudge, Chapter the Seventy-fifth, 373. [Click on the images to enlarge them.]
Context of the Illustration: Gabriel Varden drops by Sir John Chester's apartments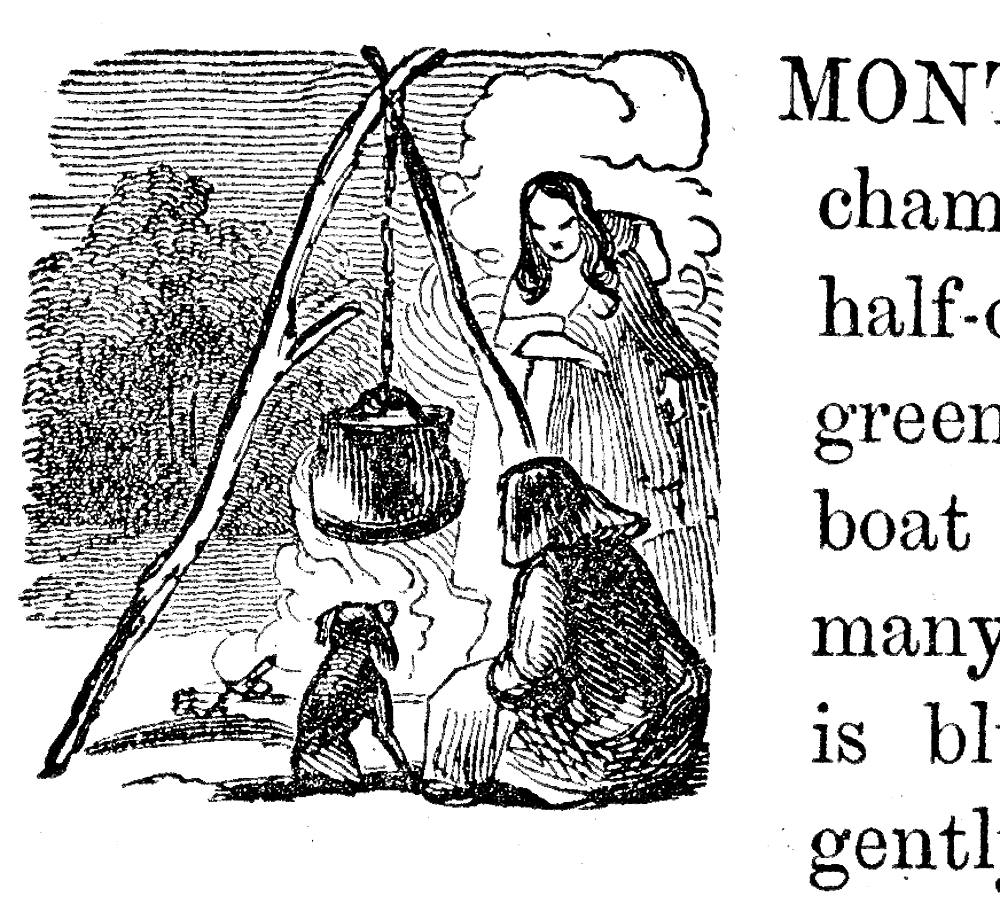 Phiz's initial-letter vignette "A" for this same initial instalment for November 1841: Gypsies camped out around a fire (LXXV).
"Let him in," said Sir John. "My good fellow," he added, when the door was opened, "how come you to intrude yourself in this extraordinary manner upon the privacy of a gentleman? How can you be so wholly destitute of self-respect as to be guilty of such remarkable ill-breeding?"
"My business, Sir John, is not of a common kind, I do assure you," returned the person he addressed. "If I have taken any uncommon course to get admission to you, I hope I shall be pardoned on that account."
"Well! we shall see; we shall see," returned Sir John, whose face cleared up when he saw who it was, and whose prepossessing smile was now restored. "I am sure we have met before," he added in his winning tone, "but really I forget your name?"
"My name is Gabriel Varden, sir."
"Varden, of course, Varden," returned Sir John, tapping his forehead. "Dear me, how very defective my memory becomes! Varden to be sure — Mr. Varden the locksmith. You have a charming wife, Mr. Varden, and a most beautiful daughter. They are well?"
Gabriel thanked him, and said they were.
"I rejoice to hear it," said Sir John. "Commend me to them when you return, and say that I wished I were fortunate enough to convey, myself, the salute which I entrust you to deliver. And what," he asked very sweetly, after a moment's pause, "can I do for you? You may command me freely."
"I thank you, Sir John," said Gabriel, with some pride in his manner, "but I have come to ask no favour of you, though I come on business. — Private," he added, with a glance at the man who stood looking on, "and very pressing business." [Chapter the Seventy-fifth, 374-75]
Commentary
Fred Barnard's Household Edition illustration of a more introspective Sir John after Varden leaves: He rose from his bed with a heavy sigh, and wrapped himself in his morning gown (LXXVI).
Phiz effectively contrasts Sir John Chester's indolence and indifference and Gabriel Varden's earnestness and forthrightness. The locksmith's gesture implies that he would like the Member of Parliament to act before it ius too late to save the young man who is his illegitimate son: Maypole Hugh, to be hanged at noon that very day. In the earlier illustration, Sir John has yet to receive the news that his illegitimate son is about to meet the same fate as his gypsy mother. Barnard's Household Edition illustration shows the real, introspective father hidden beneath the pose of casual indifference that he adopts during his interview with the earnest tradesman. Dickens remarks upon the momentary atebntion that Chester pays the allegorical painting near his bed: "Sir John took a pinch of snuff; glanced approvingly at an elegant little sketch, entitled Nature, on the wall; and raising his eyes to the locksmith's face again, said, with an air of courtesy and patronage, 'You were observing, Mr. Varden —'" (378). Phiz comments ironically upon his materials by including in a prominent position the painting that Dickens mentions, Nature, which here depicts a mother and her infant. Material, social, and political considerations, which Phiz implies in the ornate Rococo bedside table and elegant service for morning chocolate, prevent the knight from acting the true part of a father, and rushing to entreat the authorities to spare his son.
Related Material including Other Illustrated Editions of
Barnaby Rudge
Scanned image and text by Philip V. Allingham. [You may use this image without prior permission for any scholarly or educational purpose as long as you (1) credit the person who scanned the image and (2) link your document to this URL in a web document or cite the Victorian Web in a print one.]
Bibliography
Cohen, Jane Rabb. Charles Dickens and His Original Illustrators. Columbus: Ohio State U.P., 1980.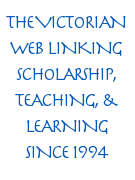 Davis, Paul. Charles Dickens A to Z: The Essential Reference to His Life and Work. New York: Checkmark and Facts On File, 1999.
Dickens, Charles. Barnaby Rudge. Illustrated by Hablot K. Browne ('Phiz') and George Cattermole. London: Chapman and Hall, 1841; rpt., Bradbury & Evans, 1849.
Hammerton, J. A. "Ch. XIV. Barnaby Rudge." The Dickens Picture-Book. The Charles Dickens Library Edition, illustrated by Harry Furniss. London: Educational Book Co., 1910. 213-55.
Lester, Valerie Browne. Phiz: The Man Who Drew Dickens. London: Chatto and Windus, 2004.
Steig, Michael. Chapter 3. "From Caricature to Progress: Master Humphrey's Clock to Martin Chuzzlewit." Dickens and Phiz. Bloomington & London: Indiana U. P., 1978. 53-85.
Vann, J. Don. "Charles Dickens. Barnaby Rudge in Master Humphrey's Clock, 13 February-27 November 1841." New York: MLA, 1985. 65-66.
---
Created 29 March 2020

Last modified 20 December 2020