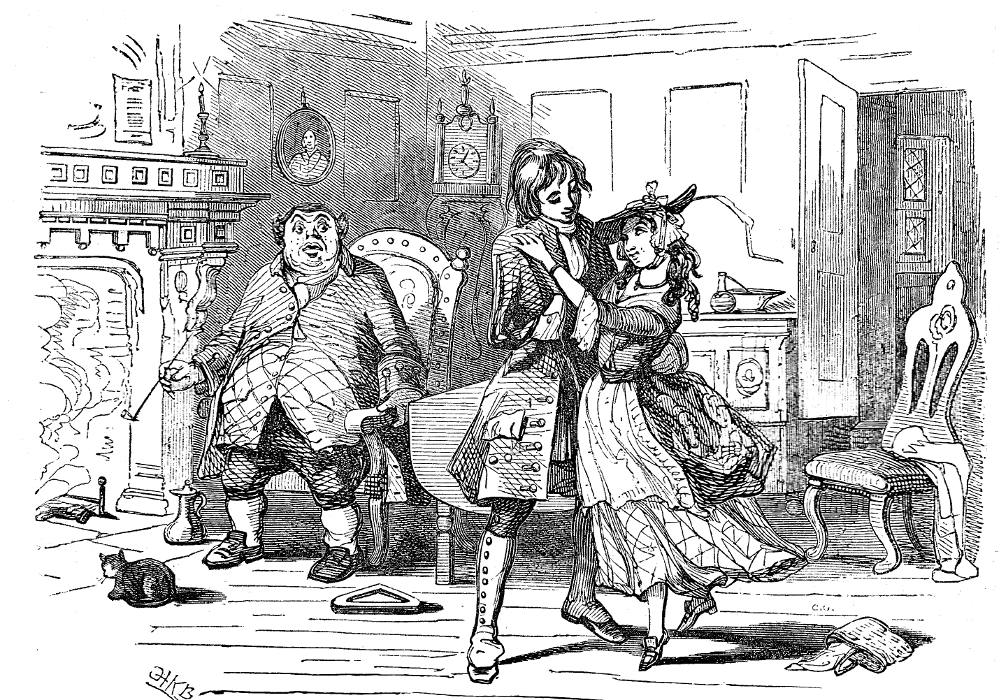 Dolly Embraces Joe from instalment 40 (13 November 1841) in Master Humphrey's Clock (Part 83), and published by Bradbury and Evans in volume form in 1849. 3 ¼ x 4 ⅛ inches (8.3 cm high by 11.0 cm wide), vignetted; composite woodblock engraving dropped into text: seventy-third illustration in the series for Dickens's Barnaby Rudge, Chapter the Seventy-seventh, 395. [Click on the images to enlarge them.]
Context of the Illustration: Dolly and Joe reach a new understanding
Dolly Varden came running into the room, in tears, threw herself on Joe's breast without a word of explanation, and clasped her white arms round his neck.
"Dolly!" cried Joe. "Dolly!"
"Ay, call me that; call me that always," exclaimed the locksmith's little daughter; "never speak coldly to me, never be distant, never again reprove me for the follies I have long repented, or I shall die, Joe."
"I reprove you!" said Joe.
"Yes — for every kind and honest word you uttered, went to my heart. For you, who have borne so much from me — for you, who owe your sufferings and pain to my caprice — for you to be so kind — so noble to me, Joe —"
He could say nothing to her. Not a syllable. There was an odd sort of eloquence in his one arm, which had crept round her waist: but his lips were mute.
"If you had reminded me by a word — only by one short word," sobbed Dolly, clinging yet closer to him, "how little I deserved that you should treat me with so much forbearance; if you had exulted only for one moment in your triumph, I could have borne it better."
"Triumph!" repeated Joe, with a smile which seemed to say, "I am a pretty figure for that." [Chapter the Seventy-eighth, 395]
Joe Willet's Good Fortune
The scene is not the parlour of the badly damaged Maypole, but the White Chapel public house whose landlord is a friend of Jos Willet, The Black Lion. Edward Chester, now an administrator on a West Indian plantation, has offered Joe Willet a position, and the mustered-out veteran has decided to accept. But now that Dolly has acknowledged her love for Joe and promised to be his wife (although he has not formally asked for her hand!), readers naturally wonder if he will change his mind about emigrating to the West Indies. At the end of the chapter, the odd response of the elderly publican suggests that Joseph Willet may have concluded that the couple are about to get married. Although the accompanying illustration maty complement a number of narrative moments, the caption does suggest that Joe is introducing the notion that he and Dolly are about to become husband and wife.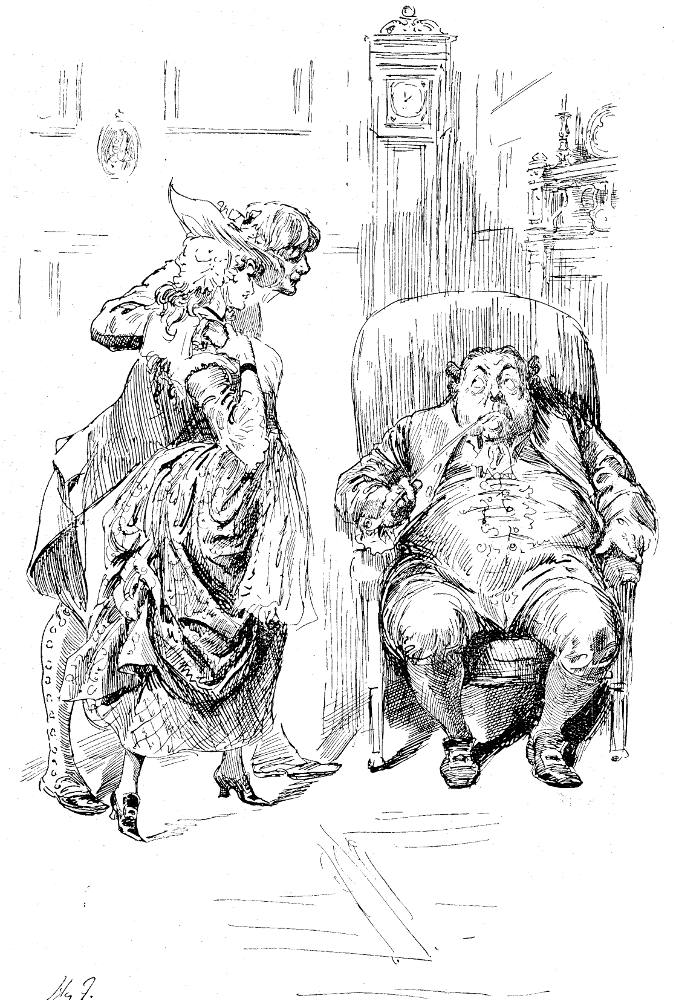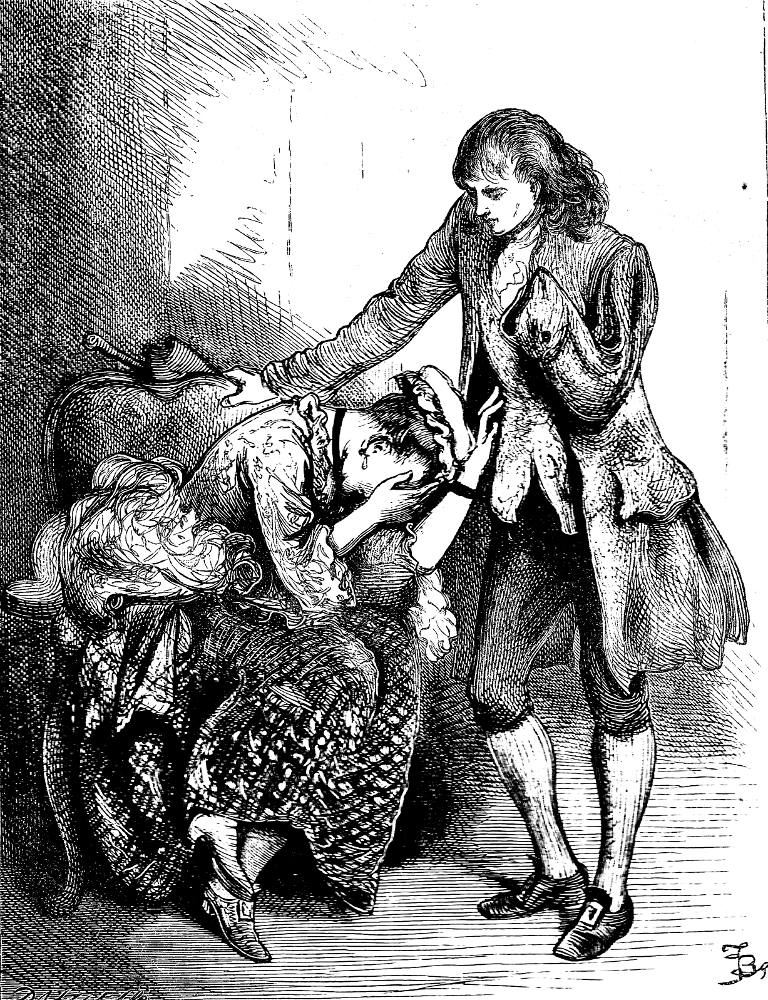 Left: Harry Furniss's humorous study of the romantic pair, who are to be married at last: "Oh, yes! Why not?" (1910). Right: Fred Barnard's study of the romantic pair, reunited at last: "I shall bless your name," sobbed the locksmith's little daughter, "as long as I live." (1872).
Related Material including Other Illustrated Editions of
Barnaby Rudge
Scanned image and text by Philip V. Allingham. [You may use this image without prior permission for any scholarly or educational purpose as long as you (1) credit the person who scanned the image and (2) link your document to this URL in a web document or cite the Victorian Web in a print one.]
Bibliography
Dickens, Charles. Barnaby Rudge. Illustrated by Hablot K. Browne ('Phiz') and George Cattermole. London: Chapman and Hall, 1841; rpt., Bradbury & Evans, 1849.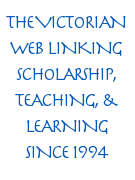 Hammerton, J. A. "Ch. XIV. Barnaby Rudge." The Dickens Picture-Book. The Charles Dickens Library Edition, illustrated by Harry Furniss. London: Educational Book Co., 1910. 213-55.
Vann, J. Don. "Charles Dickens. Barnaby Rudge in Master Humphrey's Clock, 13 February-27 November 1841." New York: MLA, 1985. 65-66.
---
Last modified 25 December 2020