The momentous interview
Phiz (Hablot K. Browne)
September 1849
Etching
Dickens's David Copperfield, ch. 14, "My Aunt Makes Up Her Mind About Me."
Source: Centenary Edition, facing page 254.
Image scan and text by Philip V. Allingham.
[You may use this image without prior permission for any scholarly or educational purpose as long as you (1) credit the person who scanned the image and (2) link your document to this URL.]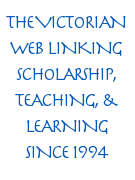 Second September 1849 illustration for Charles Dickens's David Copperfield. Steel etching. Source: Centenary Edition (1911), volume one, facing page 254. All forty Phiz plates were etched in duplicate, as was the case with Dombey and Son, the duplicates differing only slightly from the originals. Phiz contributed forty etchings and the "life of every man" wrapper design. Image scan and text by Philip V. Allingham. [You may use this image without prior permission for any scholarly or educational purpose as long as you (1) credit the person who scanned the image and (2) link your document to this URL in a web document or cite the Victorian Web in a print one. ]
Commentary
"The Momentous Interview," the second illustration for the fifth monthly number, containing chapters 13, 14, and 15, illustrates the following textual passage, according to J. A. Hammerton (1910):
To this address, my aunt had listened with the closest attention, sitting perfectly upright, with her hands folded on one knee, and looking grimly on the speaker [Mr. Murdstone]. When he had finished, she turned her eyes so as to command Miss Murdstone, without otherwise disturbing her attitude, and said:
Well, ma'am, have you got anything to remark?" [253]
Once more [as in "Changes at home"], the boy is isolated from his closest blood relation by chairbacks. And again, a Biblical picture, 'Joseph's Garment,' comments on his position, made perilous by his stepfather and ludicrous by his dress. The humor suffusing the illustration and its details, which parody those of the earlier scene, anticipates the happy outcome even before it is revealed in the text. [Cohen 103]
Steig sees the picture as marking the moment when ceases to be the Murdstones' chattle and is liberated from their bondage, the picture-within-the- picture being a guide to interpretation. The illustration suggests perhaps
Dickens' attitude toward his character that between the earliest graphic appearance of Murdstone (when he is not mentioned in the relevant text) and his deflation by Betsey, he and his sister do not appear once in the illustrations; it is as though Murdstone's appearance in the role of chastiser, for example, might jar too painfully with the tone Dickens wanted for the plates. On the other hand, he may have felt that Murdstone portrayed would be Murdstone prematurely deflated by caricature. In this plate Betsey is a buffer between the hirsute stepfather and his oddly attired stepson, and even Miss Murdstone shows little fight under Betsey's withering gaze. A picture on the wall portrays Joseph's brothers bringing the bloody coat to their father in order to shift the blame for their presumed murder of Joseph onto a wild animal. The envy of Joseph's brothers for his coat of many colors is probably a humorous allusion to the protective swaddling in which Betsey has had David dressed; but there is a more important parallel between the brothers' envy and the jealousy Murdstone has felt over his wife's love for her son. Beyond this, the attempted murder of Joseph parallels the accusation by Betsey that Murdstone has caused the death of both wife and baby and also attempted to destroy David; the casting of blame upon an animal is also analogous to Murdstone's insistence that it is David who was the source of evil in his family. [Steig 119/120]
The infantile wrapper in which the boy attends the "momentous interview" implies a baptism into a new life in Kent, at Dover and Canterbury, where David will meet Annie Strong, Agnes Whitfield, and the odious Uriah Heep, all of whom will play significant roles in his adult life. Ironically, although the Murdstones have heretofore been such a powerful force in David's life, this is the first occasion in the illustrations in which Phiz has depicted Miss Jane Murdstone, her brother having already appeared just once, in the crowded scene of "Our pew at church". Phiz's image of the pallid, rigid, expressionless Miss Murdstone does not entirely agree with the text's conveying in her speeches the animus she feels towards a mere boy simply because he has failed to conform precisely to her dictates, frustrated her brother's designs, and fled from the purgatorial warehouse. In the text, Miss Murdstone is ironic and assertive in her dialogue with Aunt Betsey, whom she clearly resents— none of these aspects of the character are adequately conveyed in Phiz's image of her. The dark, curly-haired, angular Mr. Murdstone looks almost as rigid as Miss Betsey, who is regarding the brother and sister judgmentally. This is also our first glimpse of the melancholic Mr. Dick, whose gentle disposition and slightly addled mental state Phiz conveys through his bald pate and disheveled hair. His sidelong glance at Miss Betsey and David implies that he is looking to her for emotional and moral guidance in dealing with the strangers who have so cruelly treated the orphan boy, whom he regards as a kindred spirit. Since the illustration comes before the conclusion of the interview, Phiz has been careful not to give too much away with respect to the outcome.
References
Cohen, Jane Rabb. Charles Dickens and His Original Illustrators. Columbus, Ohio: Ohio U. P., 1980.
Dickens, Charles. David Copperfield, il. Hablot Knight Browne ("Phiz"). The Centenary Edition. London and New York: Chapman & Hall, Charles Scribner's Sons, 1911.
Hammerton, J. A. The Dickens Picture-Book. London: Educational Book Co., 1910.
Steig, Michael. Dickens and Phiz. Bloomington, Indiana: Indiana U. P., 1978.
---

Victorian
Web

David
Copperfield

Illus-
tration

Phiz

Next
Last modified 25 November 2009