"Oh, Tom! Tell me the truth!" by Charles S. Reinhart. 13.2 cm wide by 10.3 cm high. This plate illustrates Book Two, "Reaping," Chapter Eight, "Explosion," in Charles Dickens's Hard Times (American Household Edition, 1876), 190.
Context of the Illustration: Louisa Suspects
She waited yet some quarter of an hour, as she judged. Then she arose, put on a loose robe, and went out of her room in the dark, and up the staircase to her brother's room. is door being shut, she softly opened it and spoke to him, approaching his bed with a noiseless step.
She kneeled down beside it, passed her arm over his neck, and drew his face to hers. She knew that he only feigned to be asleep, but she said nothing to him.
He started by and by as if he were just then awakened, and asked who that was, and what was the matter?
"Tom, have you anything to tell me? If ever you loved me in your life, and have anything concealed from every one besides, tell it to me."
"I don't know what you mean, Loo. You have been dreaming."
"My dear brother:" she laid her head down on his pillow, and her hair flowed over him as if she would hide him from every one but herself: "is there nothing that you have to tell me? Is there nothing you can tell me if you will? You can tell me nothing that will change me. Oh, Tom, tell me the truth!"
"I don't know what you mean, Loo!" [Book Two, "Reaping," Chapter Eight, "Explosion," 189]
Commentary
Louisa, in the posture of the fallen woman from melodrama, pleads with Tom (whom she gives a knowing look) to tell her the truth about the bank robbery. The time, as the blackness of the sky with just a hint of light on the horizon, is the wee hours of the morning; as the text below comments, "It was too dark for either to see the other's face" (190), but we, God-like viewers and readers, can see Louisa's reasonably well. Hair down and dressed (apparently) in a nightgown and "loose robe" (189), she is keeling beside the bed, almost in prayer, her hands clutching Tom's right hand, rather than, as in the text, disposing her arms about his neck, "his face to hers." Thus, Reinhart has slightly censored the text that he is illustrating, shying away from depicting the intensity of Louisa's love for her brother. On the other hand, her dressing gown is anything but "loose" around the bodice.
Scanned image and text by Philip V. Allingham [You may use this image without prior permission for any scholarly or educational purpose as long as you (1) credit the person who scanned the image and (2) link your document to this URL in a web document or cite the Victorian Web in a print one.]
Bibliography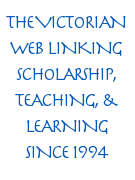 Dickens, Charles. Hard Times for These Times. Illustrated by C. S. Reinhart. The Household Edition. New York: Harper and Brothers, 1876.
_______. Hard Times for These Times. Illustrated by Harry French. The Household Edition. London: Chapman and Hall, 1877.
Houfe, Simon. The Dictionary of Nineteenth-Century British Book Illustrators and Caricaturists. Woodbridge, Suffolk: Antique Collectors' Club, 1978.
Pennell, Joseph. The Adventures of An Illustrator Mostly in Following His Authors in America and Europe. Boston: Little, Brown & Co., 1925.
---
Created 22 October 2002

Last modified 1 August 2020