"The Lady Is Quite a Philosopher, I Am Told?" by Charles S. Reinhart (1844-1896). 13.3 cm wide by 10.3 cm high (horizontally mounted, with text above and below on a page 24 cm high by 16.2 cm wide). This plate illustrates Book Two, Chapter One, "Effects in the Bank," in Charles Dickens's Hard Times (American Household Edition, 1876), 166. Running head: "Recruiting" )167).
Commentary
In the rooms above Bounderby's bank, the Satanically smooth James Harthouse attempts to extract information about the Bounderbys' marriage from the all-observing Mrs. Sparsit, enthroned like some grim parody of Queen Victoria. Like the gentleman in the plate of a contemporary fashion magazine, the immaculately turned out London visitor strikes a pose as he carefully observes his interlocutor, "fluttering over Mrs. Sparsit's eyebrows with a propitiatory air" (166). The time is early evening, the venue the boardroom above the bank offices.
Dickens describes the cynical James Harthouse as "weary of everything, and putting no more faith in anything than Lucifer" (165). This passage suggests how the crafty Mrs. Sparsit, sitting beside her tea-table (but recently cleared by Bitzer) sees him: "Five-and-thirty, good-looking, good figure, good teeth, good voice, good breeding, well-dressed, dark hair, bold eyes." The curtained window, to which Bitzer had stepped to see who was knocking, is immediately behind him, but unlit by the brilliant late afternoon sun, for it is on the "shadier" side of the street. The great table of the unornamented managerial boardroom must be immediately behind us as we overhear the conversation at close quarters. The oak table upon which Harthouse leans seems larger than a tea-table, and is almost certainly not one of the three-legged variety described by Dickens. The only hint that this is a corporate boardroom is the shadowy print — a schematic of a steamer, perhaps? — on the wall behind Mrs. Sparsit's mask-like head.
Scanned image and text by Philip V. Allingham [You may use this image without prior permission for any scholarly or educational purpose as long as you (1) credit the person who scanned the image and (2) link your document to this URL in a web document or cite the Victorian Web in a print one.]
Bibliography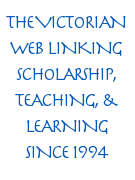 Dickens, Charles. Hard Times for These Times. Illustrated by C. S. Reinhart. The Household Edition. New York: Harper and Brothers, 1876.
Houfe, Simon. The Dictionary of Nineteenth-Century British Book Illustrators and Caricaturists. Woodbridge, Suffolk: Antique Collectors' Club, 1978.
Pennell, Joseph. The Adventures of An Illustrator Mostly in Following His Authors in America and Europe. Boston: Little, Brown & Co., 1925.
---
Created 22 September 2002

Last modified 31 July 2020