Photographs by Robert Freidus included in the Victorian Web by kind permission of Brookwood Cemetery. Text by Jacqueline Banerjee. Formatting and perspective correction by George P. Landow. [Click on all images to enlarge them.]
The Columbarium (a building for urns containing ashes of the deceased). This one was not originally built for the purpose though, as there is no crematorium at Brookwood. The London Necropolis Company had not foreseen the acceptance, however gradual, of cremation. But after the newly established Woking Crematorium began to share its railway services from Waterloo, in about 1890 (see Parsons), the company must have seen that a columbarium could be useful. The large and particularly splendid mausoleum of 1878, commissioned by the 5th Earl Cadogan (1840-1915), was sold back to them in 1910, and converted for this purpose. It is built of Portland stone on a cruciform plan. The tympanum was inscribed with the name of its new function. It is a Grade II listed structure. The listing text concludes, "This is the largest mausoleum in the cemetery, and is an elegant classical example of the type with an unusual history."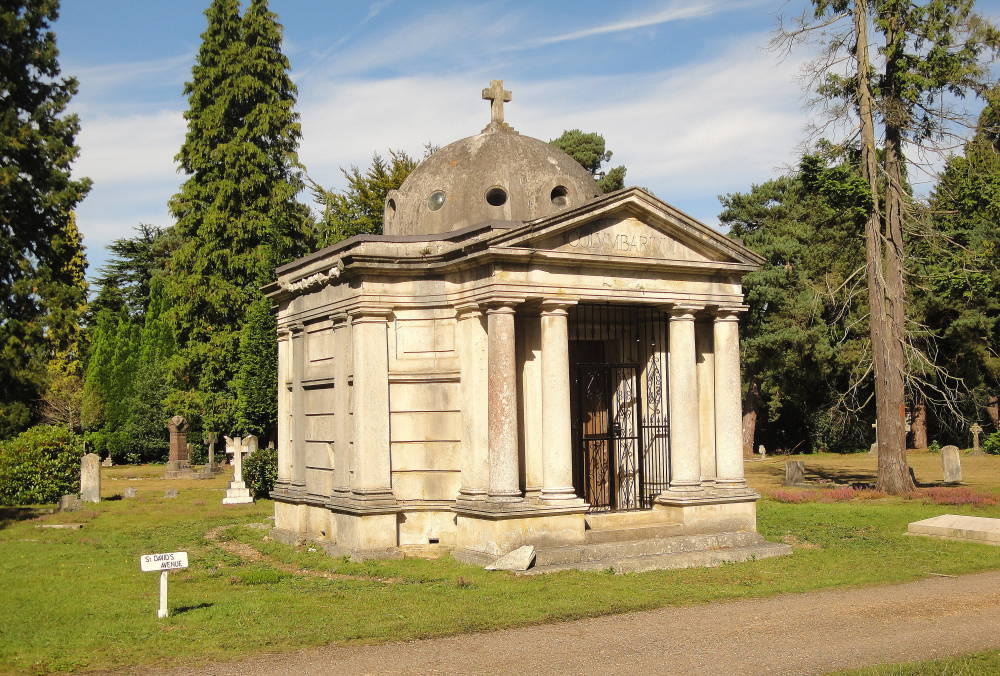 The Catholic Chapel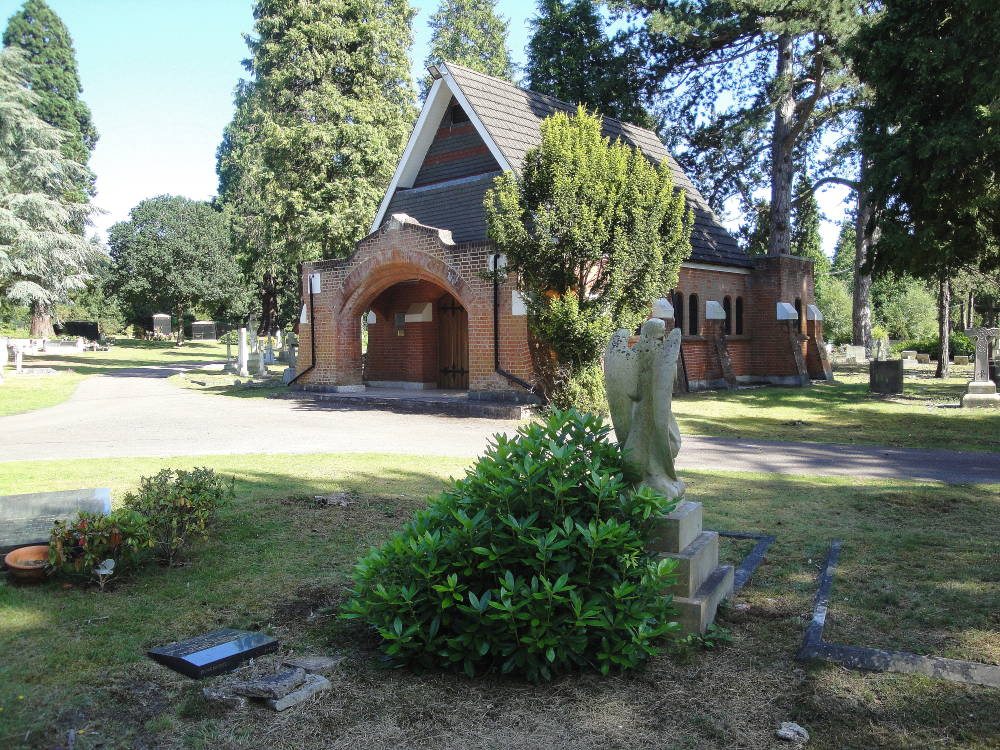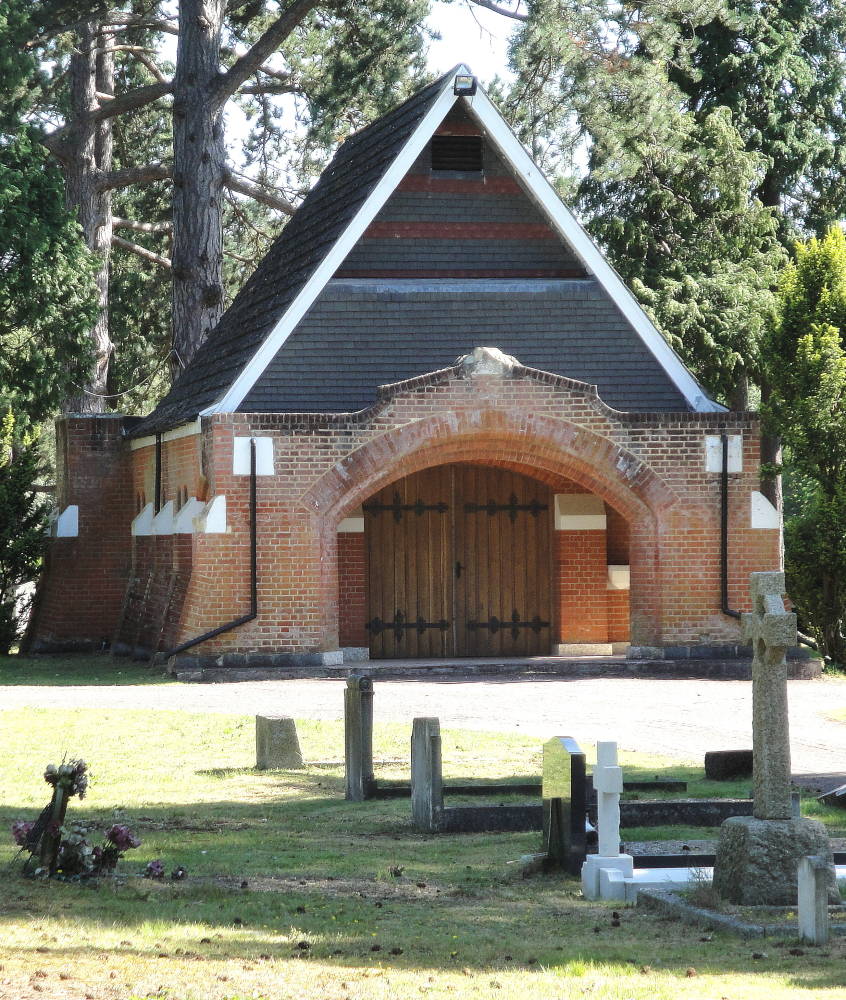 The Catholic Chapel, built in 1899 and dedicated to the Holy Souls, was designed by Cyril B. Tubbs and Arthur Messer, the same architects who designed the larger Anglican Chapel (since 1982, the St Edward the Martyr Orthodox Church). It now serves as the inter-denominational cemetery chapel.
The (former) Dissenters Chapel and the cemetery Hall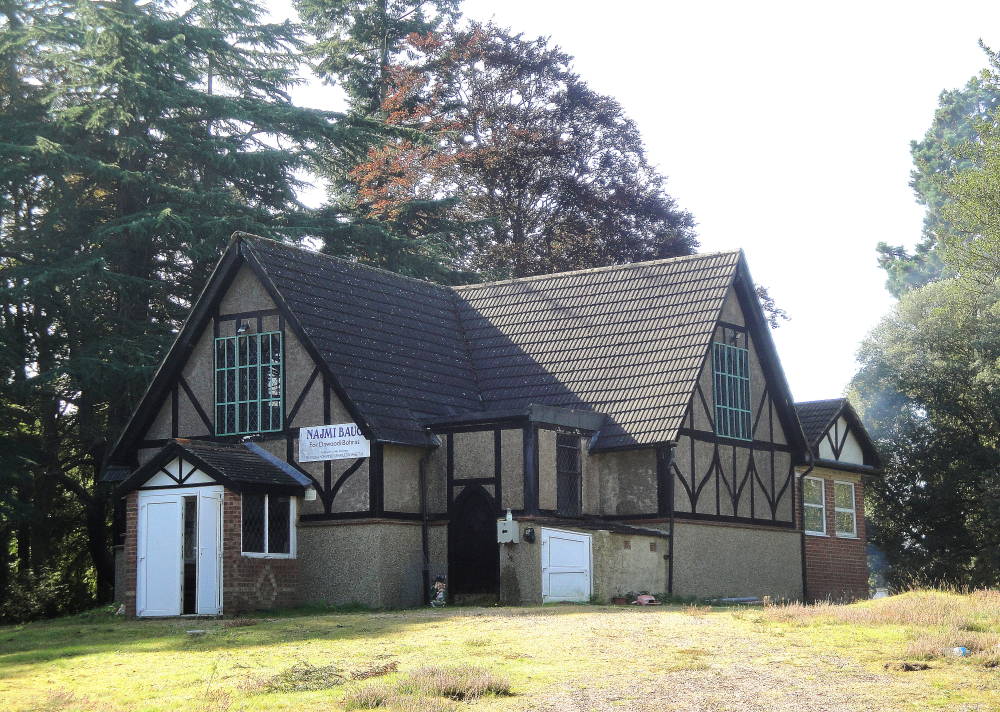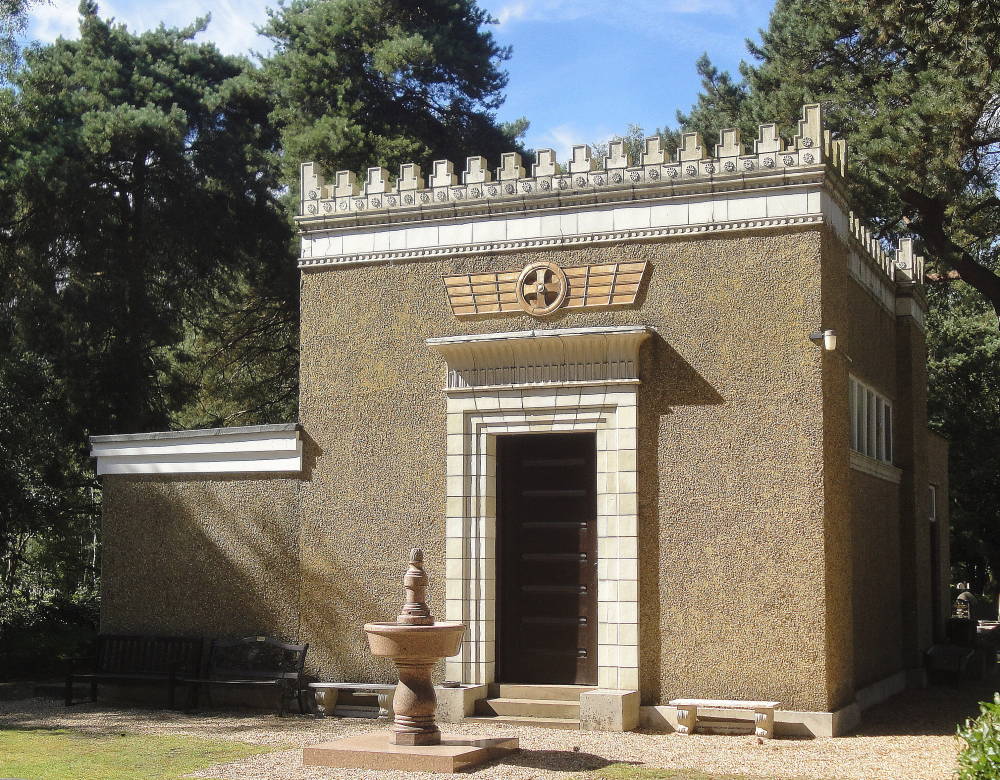 Left: The Dissenters' Chapel, designed by Sydney Smirke in 1854. Only the base of its original tower can be seen now. Right: The Parsee "sagdi" or chapel. This is in the Zoroastrian burial ground at Brookwood. The ground itself was established in 1863, when the columns were added; but the sagdi was erected later, in 1901. John Hinnells writes, "This was the first attempt to carve out a distinctively Zoroastrian space in Britain" (347).
Bibliography
"Brookwood Cemetery: Cemetery Chapel (Plot 124)>". Brookwood Cemetery
"The Cadogan Mausoleum." The Mausoleum and Monuments Trust. Web. 9 July 2013.
Hinnells, John R. The Zoroastrian Diaspora: Religion and Migration. Oxford: Oxford University Press, 2005.
Parsons, Brian. "Cremation in England Part 2: Early Coffins and Transport." ICCFA (International Cemetery, Cremation and Funeral Association). Web. 9 July 2013.
---
Last modified 10 July 2013