Described as "one of the most imposing and most influential of the early public cemeteries" (Rutherford 34), this vast burial ground at Manor Park, London E12 was once on the fringes of London's suburbia. Opened in 1856, it has since seen over half a million burials and is said to be "the largest municipal cemetery in Europe" (Weinreb 138).
The cemetery was a project of the Commissioners of Sewers. City churchyards were full to overflowing. Moreover, increasing numbers were being closed to make way for new developments. It was the Commissioners' job to provide alternative resting-places for the many people buried in them, and the many more to come. The architect therefore was their Chief Engineer, William Haywood (1821-1894). Working with landscaper Robert Davidson, Haywood produced a splendid new cemetery with an impressive entrance, an attractive lodge for the superintendent, and Gothic chapels in different styles — the Anglican one, for instance, "in the Flamboyant manner with a graceful spire, while the Dissenters' chapel was more First Pointed" (Curl 280).
The buildings were sited in picturesque parkland with suitably formal elements: "An angled carriage drive formed the spinal axis, off which led grand formal features, including the wide main drives, the carriage turns about the chapels and the sunken oval of the catacombs, set within a less formal landscape of long, curving paths, and scattered trees, planted both singly and in groups" (Rutherford 35).
Haywood himself designed several of the monuments here. Among those buried at the City of London Cemetery are two of Jack the Ripper's victims, Mary Ann Nichols and Catherine Eddowes (see Spallek). The cemetery is impressive, consoling for the bereaved, and even educative because of its botanical and architectural diversity, and sculptural riches. — Jacqueline Banerjee
The Cemetery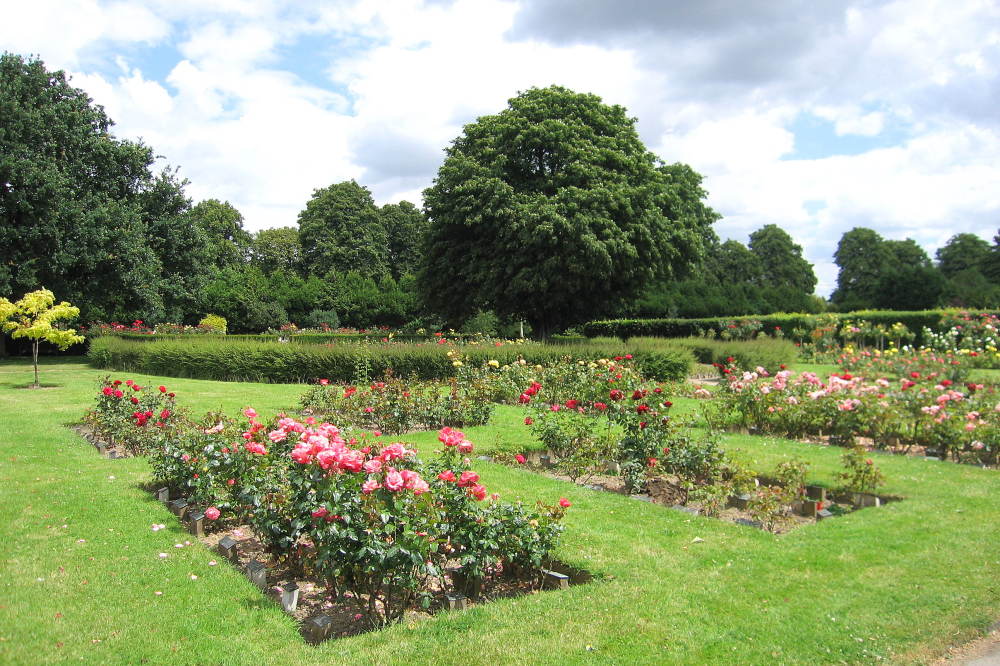 Tombs
Victorian Gravestones
Group memorials for vanished churches and their cemeteries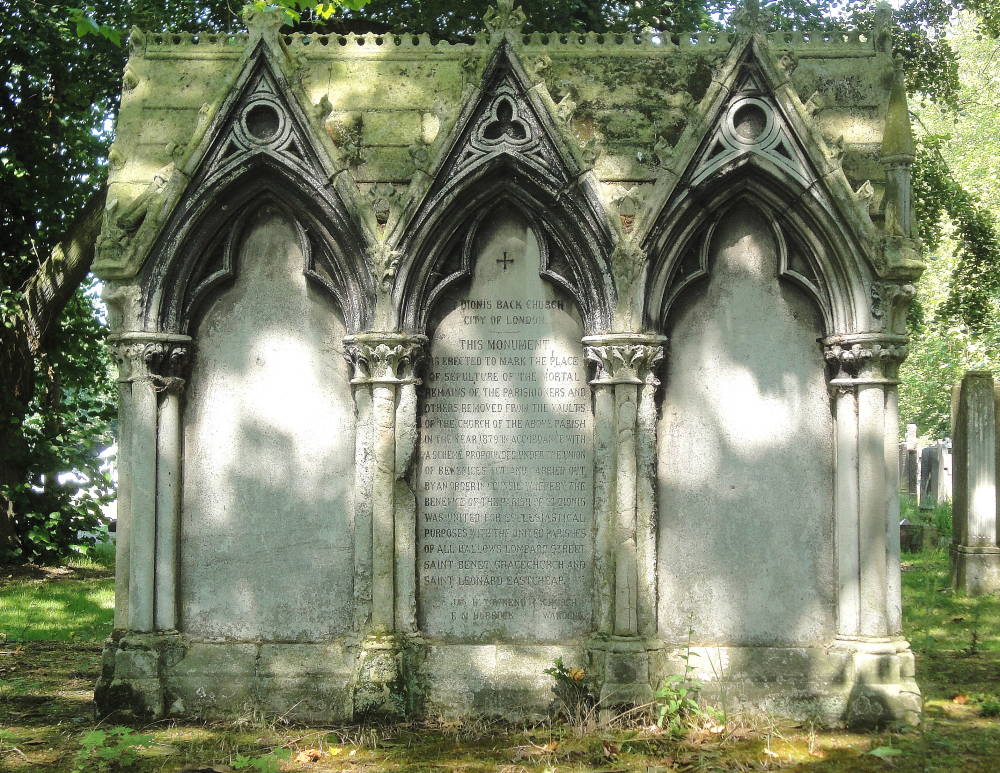 Sculptural memorials — twentieth century
Bibliography
Curl, James Stevens. Victorian Architecture. Newton Abbot: David & Charles, 1990. Print (see Ch. 9, "The Architecture and Landscapes Associated with the Disposal of the Dead").
Rutherford, Sarah. The Victorian Cemetery. Botley, Oxford: Shire, 2008.
Spallek, Andrew J. "Finding the Victims' Graves." Casebook. Web. 12 September 2012.
Weinreb, Ben, et al. The London Encyclopaedia. 3rd ed. London: Macmillan, 2008.
---
Last modified 11 September 2012