The Crucifixion
Designer: Frank Brangwyn (1857-1956)
Maker: James Silvester Sparrow (1862-1929)
Stained glass
1912
East window
St Mary the Virgin Church, Bucklebury, Berkshire
Photographs courtesy Holy Well Glass (see bibliography; special thanks to Stephen Clare and Helen Bower). Text by Jacqueline Banerjee.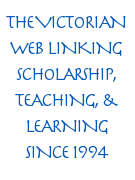 The Holy Well website explains that this window, the Nativity window of 1917 in the north aisle, together with two smaller lancet windows in the north and south chancel, were all designed by Brangwyn and executed by Sparrow, at a time when Brangwyn "was at his peak." A leading independent conservation centre (with a royal warrant), it has recently been responsible for cleaning the stained glass on the inside, and using a new protective glazing system to preserve them.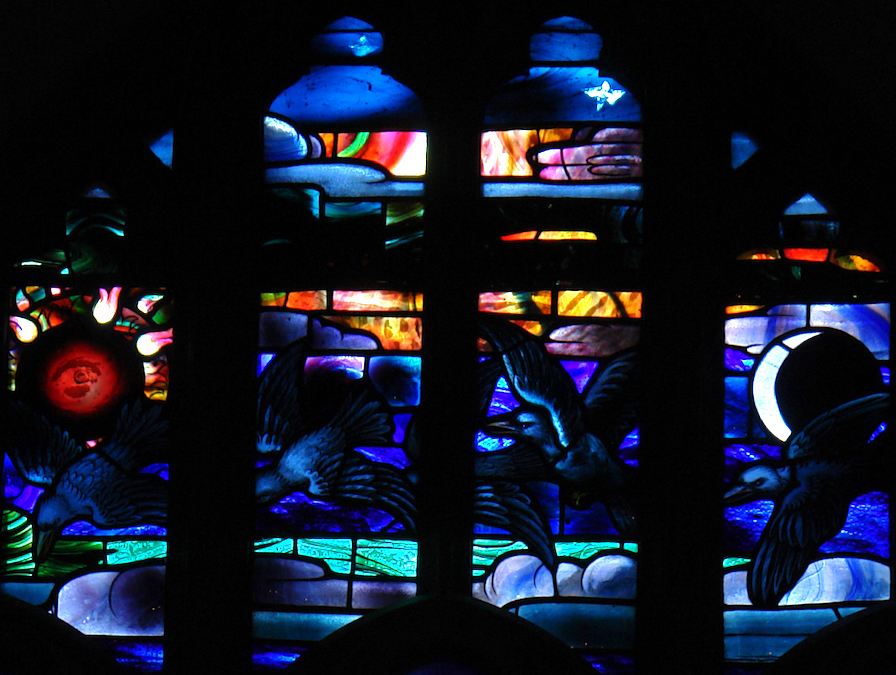 Two closer views. Left: The red sun and waning moon with birds flying across them, as ominous signs in nature. Right: An attempt is made to comfort Mary, who weeps as she prays at the foot of the cross.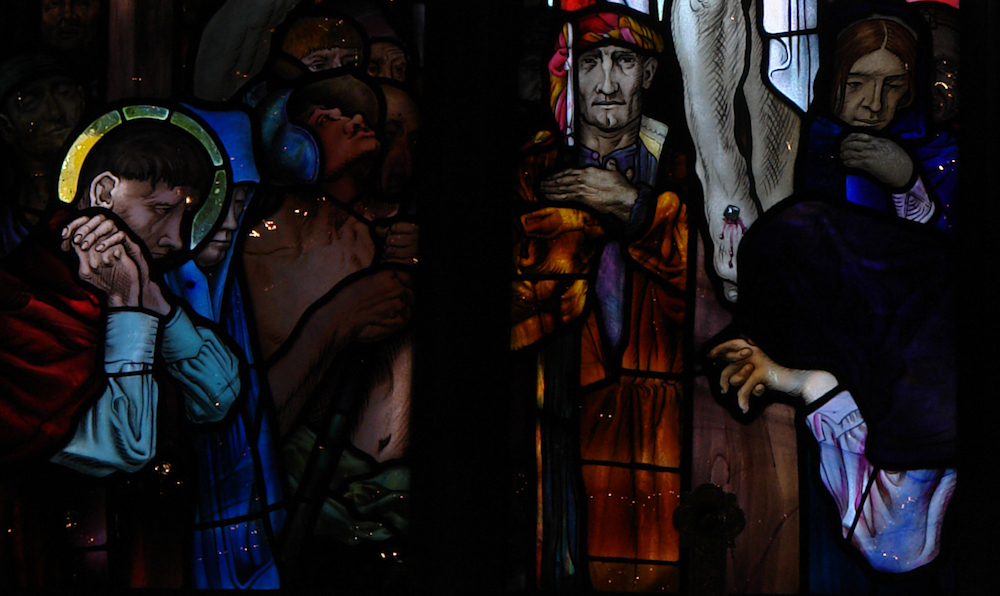 The sense of catastrophe is strong here, with St John opposite Mary on the far left.
Against the darkness, and the red of the guards' flags, the central figure of Jesus looks white as marble, much whiter than the figures of the other two men being hanged alongside him. A man reaches up at one side with the sponge dipped in vinegar, and a veiled Mary Magdalene, bowed with grief, hides her face in her hands in the foreground. The expressions on the various faces, the subtleties of the other colours, except for Mary's vivid blue robes, and the appearance of depth as the huddled faces fade into indistinctness, all help to give the window its immediacy and impact. (Click here for a clearer view of Mary Magdalene in the black and white reproduction.)
Bibliography
"Frank Brangwyn, St. Mary the Virgin Church, Bucklebury, Berkshire." Holy Well Glass. Web. 10 August 2018.
"Stained Glass." Brangwyn Bazaar. Web. 10 August 2018.
"A Stained Glass Window." The Architectural Review. XXXI (January-June, 1912): 231. Web. 10 August 2018.
---
Created 10 August 2018