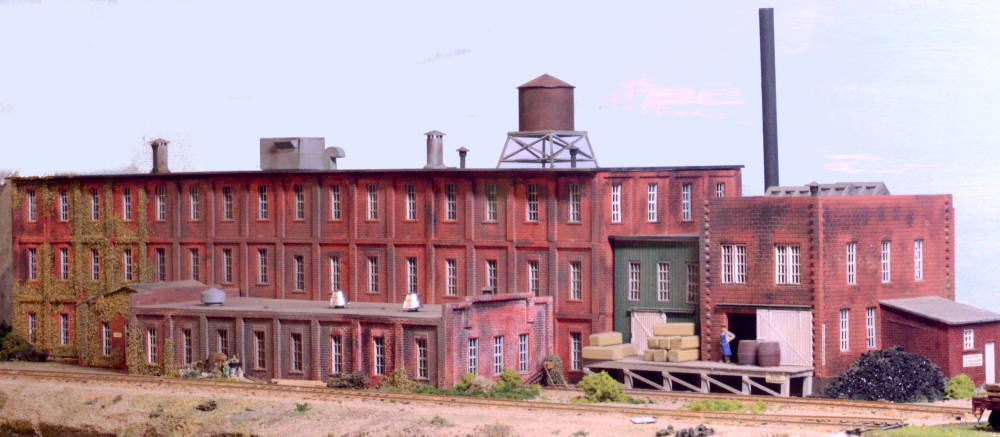 I used more than half a dozen plastic Atlas kits to kitbash this major roadside industry, which I named after my late fahter-in-law — his company actually bore the name Loumac Textiles — and wrote an article about it that appeared in the 1977 in Model Railroader. In Fall 2016 it relocated to Limestone, New York. [Click on images to enlarge them.]— GPL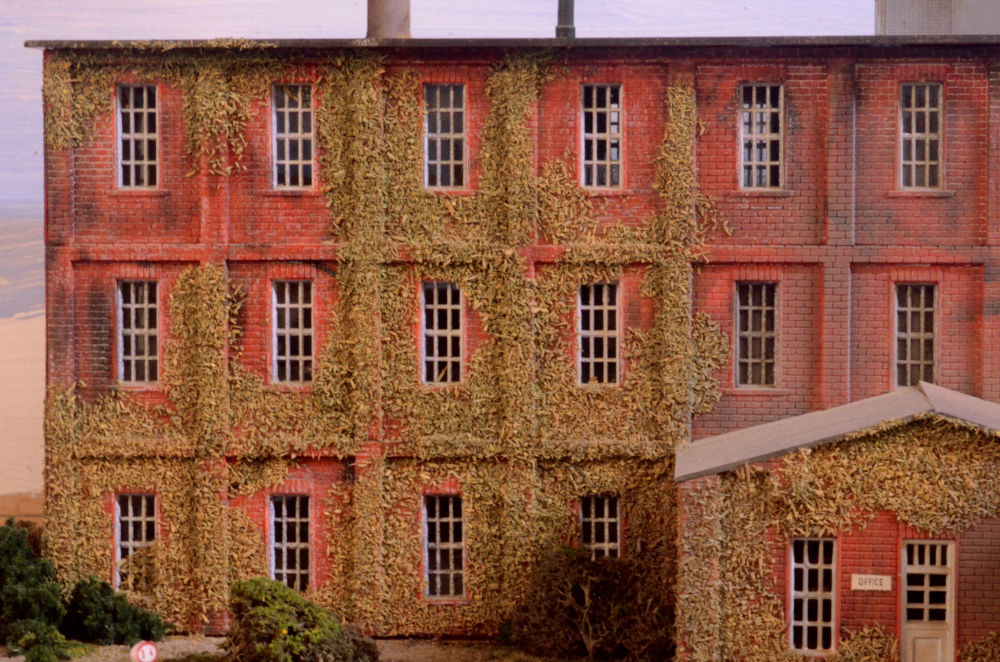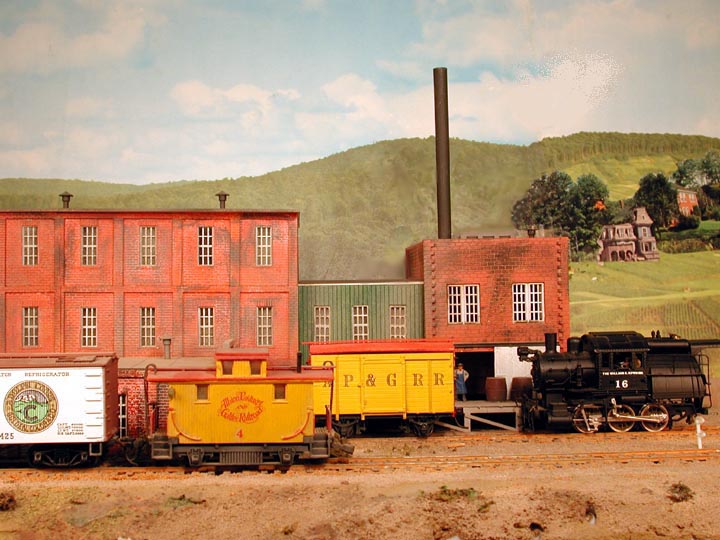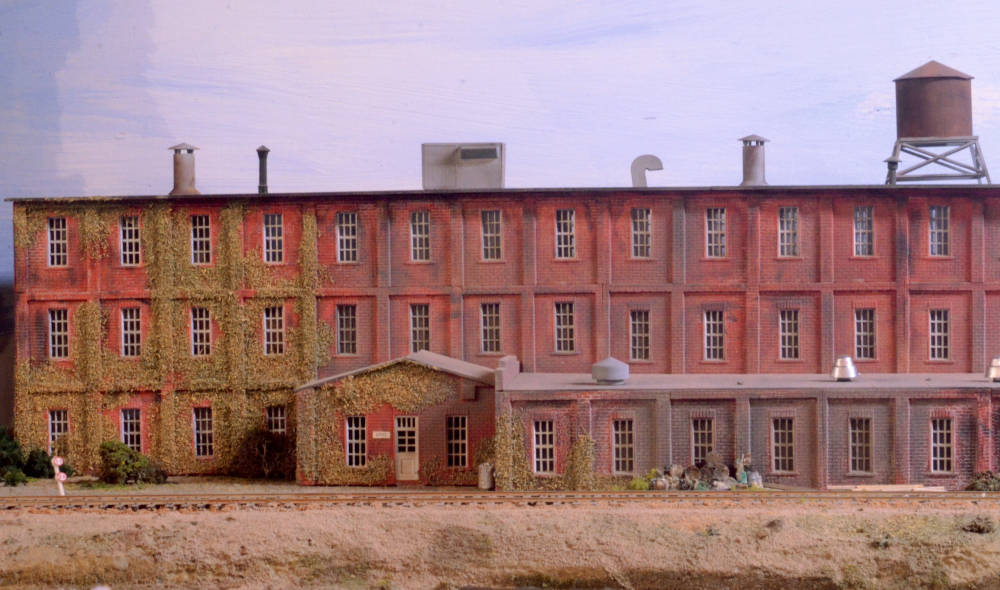 Three decades after I constructed the mill, I used Walters and other company's parts to add a rooftop water tank, air conditioning unit, and various vents to the building's roofs.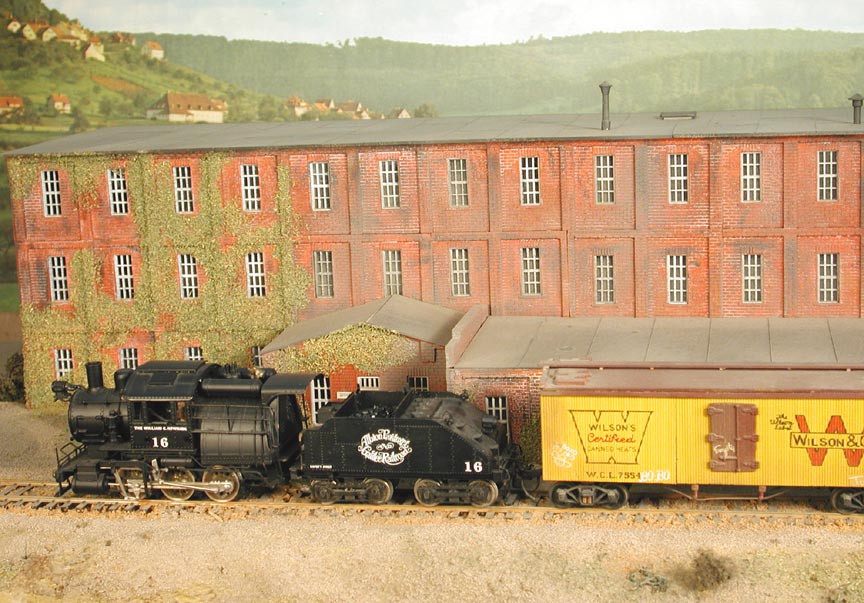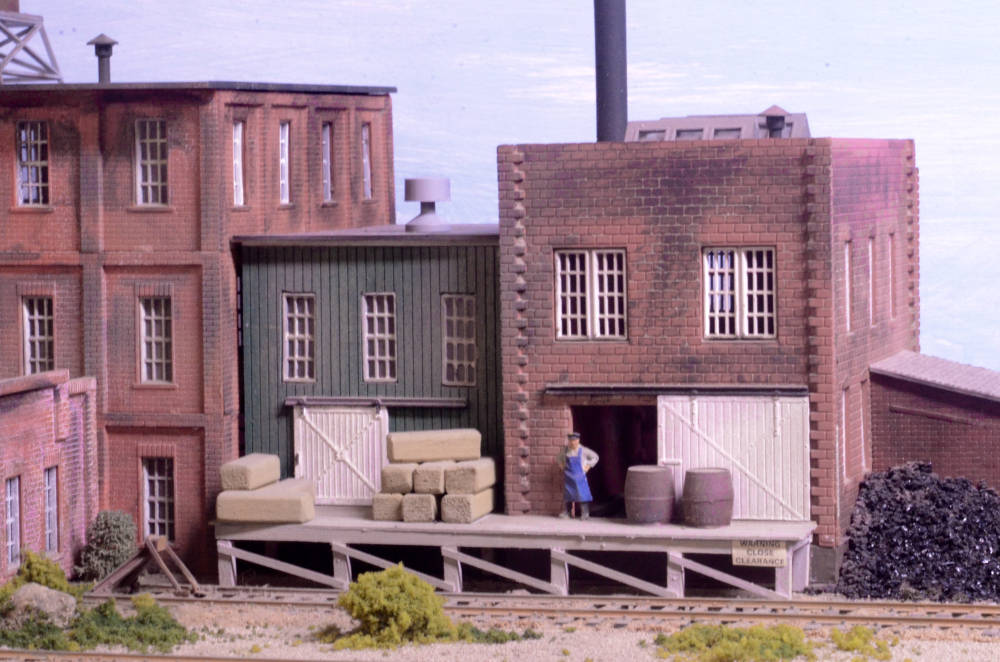 Left: The AP&G 0-6-0 Camelback in front of the the mill's office/ Right: The loading dock with woolen bales.
---